State election officials interested, but slow to adopt geospatial data
Election directors want to use geographic information systems to improve voter registration and precinct mapping, but many lack access, a new survey shows.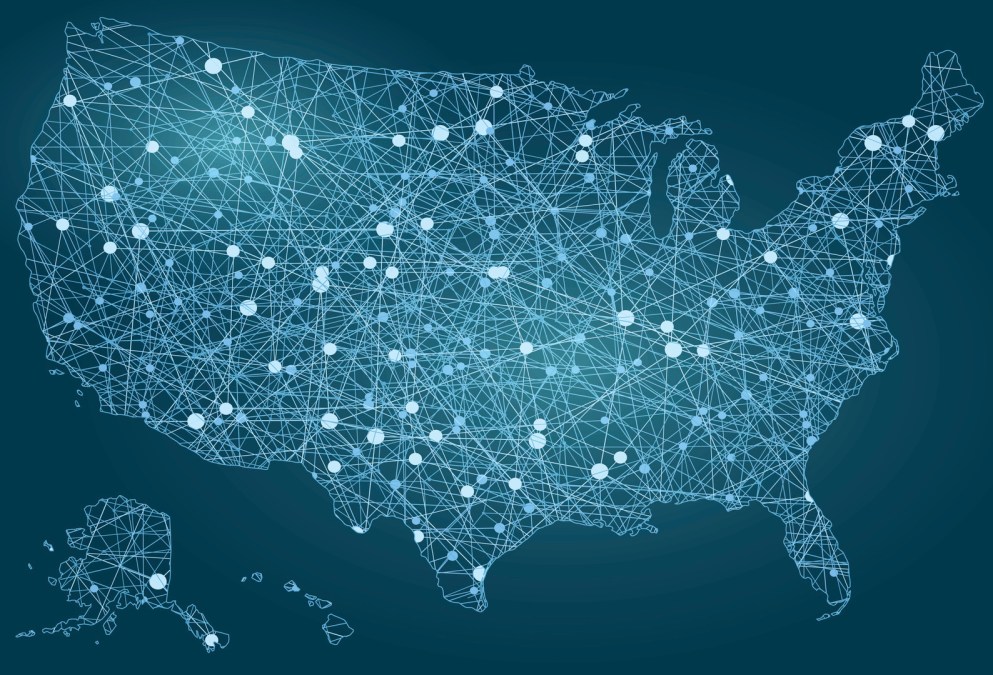 A report published this week by an organization representing state government mapping officials found that election officials across the United States are gradually adopting greater use of geographic information system technology in their processes. But it also shows most voter registration systems and precinct boundaries have a long way to go before they can be supported by map data.
The report, issued by the National States Geographic Information Council, is the latest step for the organization's Geo-Enabled Elections project, a two-year research initiative focused on making the maps that dictate where people vote more reliable using GIS technology. In interviews with election directors, NSGIC found that while several states are interested in incorporating GIS into their processes for voter registration and precinct assignment, few have actually done it — even though the technology is widely used for other state-government functions, including defining city boundaries, public-utility service areas and coordinating emergency response.
The findings follow a survey NSGIC sent to the election directors of all 50 states, the District of Columbia and U.S. territories asking how they use GIS technology or if they even have access to access to state GIS data. Of the 23 directors who responded, 83 percent said they are at least familiar with GIS or have access to an expert on the technology elsewhere in their government organization. But less than one-third said the voter registration system they oversee is capable of supporting GIS data.
GIS advocates have pushed for the use of this data in election administration because most states still draw legislative districts and voting precincts using outmoded cartographic methods, including "metes and bounds," an old surveyor's system that describes sections of land by their physical characteristics (such as the end of a street or a geological feature), and U.S. Census Bureau blocks, which are are also often defined by their geographical features. GIS allows mapmakers to code registered voters' locations, converting street addresses into coordinates that can be verified and integrated with other datasets.
The Geo-Enabled Elections Project was launched in October 2017 by eight states' senior GIS officers. Early in its work, it found geographic errors in Colorado and Florida's statewide voter files that added up to nearly 10,000 voters in those two states being assigned to the wrong precincts or legislative district. Mapping glitches in other states have even been blamed for skewing the results of races. An analysis of a 2017 Virginia House of Delegates race — which was decided by picking a name out of a bowl after the candidates tied on Election Day — revealed that 26 voters actually lived in a neighboring district.
"We need to know district boundaries and precinct boundaries," Michael McDonald, a political science professor University of Florida who is advising the project, told StateScoop last year. "And we need to know where the voters are. GIS plays this important role of correctly identifying where people live."
But the survey released this week shows that among election directors who were willing to talk about their GIS adoption, nearly one-third reported having no access to their states' GIS files. And of the directors who do have access, nearly half said they have not checked their precinct and legislative maps against the files. When asked to give their incorporation of GIS technology an overall score out of 10, respondents gave an average answer of 4. However, all 23 participants said they would be willing to participate in pilot projects or case studies as the Geo-Enabled Elections Project continues.
While the adoption rates were lacking, NSGIC says it's encouraged by election directors' interest in greater use of GIS technology.
"Few state election offices in the United States are fully GIS integrated," Molly Schar, NSGIC's executive director, said in a press release. "However, election directors, on the whole, are motivated to deploy the technology to increase accuracy and gain efficiencies in their election data management processes."
The project's next steps will be to launch a pilot program using GIS in a state election office and to publish the first of six case studies from states that have successfully used GIS to run their elections. Both will be introduced at an NSGIC conference in Louisville, Kentucky, next month.