Startup in Residence launches 81 local-government projects for small tech companies to solve
The projects will address transit, housing, public safety and other issues for 28 participating governments.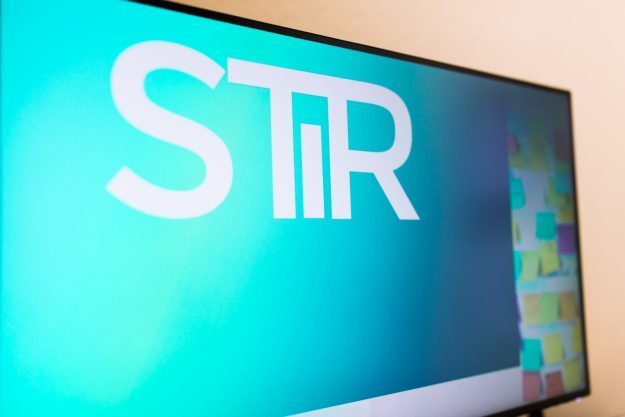 Startup in Residence, a program that recruits nascent tech firms to solve challenges posed by local governments, announced Tuesday a slate of 81 projects addressing issues including transit, housing, public safety for more than two dozen participating cities, counties and states.
Jay Nath, San Francisco's former chief innovation officer who earlier this year joined City Innovate, the nonprofit group that runs Startup in Residence, or STIR, announced the challenges on a conference call with reporters. Over the program's four-month duration, participating startups will work with government agencies to develop potential solutions to the problems, with the goal of landing a contract.
The participating governments include cities like Edmonton, Canada; Las Vegas; Mobile, Alabama; San Diego; San Francisco; and Syracuse, New York; transit authorities in Boston and the San Francisco Bay Area; and the state governments of Pennsylvania and Vermont. During the STIR program, startups pursuing the various challenges might embed themselves with a project's sponsoring agency.
Nath founded STIR in 2014 while he was working for San Francisco. The program, after expanding into other Bay Area cities, was later spun off to City Innovate, which last November announced plans to take it national. The 2018 crop of participating governments included Houston, which found a firm to develop a location-based alert system for drivers during rainstorms, and West Sacramento, California , which is building a platform to connect its residents with volunteer opportunities.
Nath announced in August that the 2019 edition of STIR would grow even more, with the goal of eventually including 100 governments within five years.
The challenges issued Tuesday seek to address some of the participating governments' most pressing issues. Las Vegas, which has the nation's eighth-largest homeless population , is looking for a developer to create a mobile platform that can connect homeless individuals — using phones provided by the Federal Communications Commission's Lifeline program — with available housing.
Sacramento, California, wants to relieve its traffic woes with a platform that combines behavioral science with civic data to nudge its residents toward using shared modes of transportation, like the city's buses, light rail and bicycle sharing service.
And Pennsylvania's Milk Marketing Board, an agency that regulates and promotes the state's dairy industry — the country's fifth biggest — wants to respond to staffing cuts that've limited its ability to issue licenses to farmers, distributors and others involved in the supply chain with an online application system . (It currently only accepts applications via phone, fax and email, and only takes payments via checks and money orders, despite other state agencies taking credit cards.)
Firms have until Nov. 7 to apply to STIR. Chosen startups will be invited to work out of the agencies sponsoring their challenges if they're located in the same city, but proximity is not a requirement, Nath said Tuesday. He pointed to ZenCity, an Israeli company that won a contract this year from San Francisco to improve how quickly the city's 311 service responds to requests.
"It can be a real residency," Nath said.
But the goal of all the challenges, he said, is to land a real, lasting contract with the sponsoring government. In 2018, 40 percent of companies participating in STIR were issued contracts after the challenge period, a rate Nath said Tuesday he hopes to improve upon next year.