Four ways local governments can promote startup innovation
Commentary: Two "smart city" experts urge local leaders to create regulatory environments that encourage growth and innovation.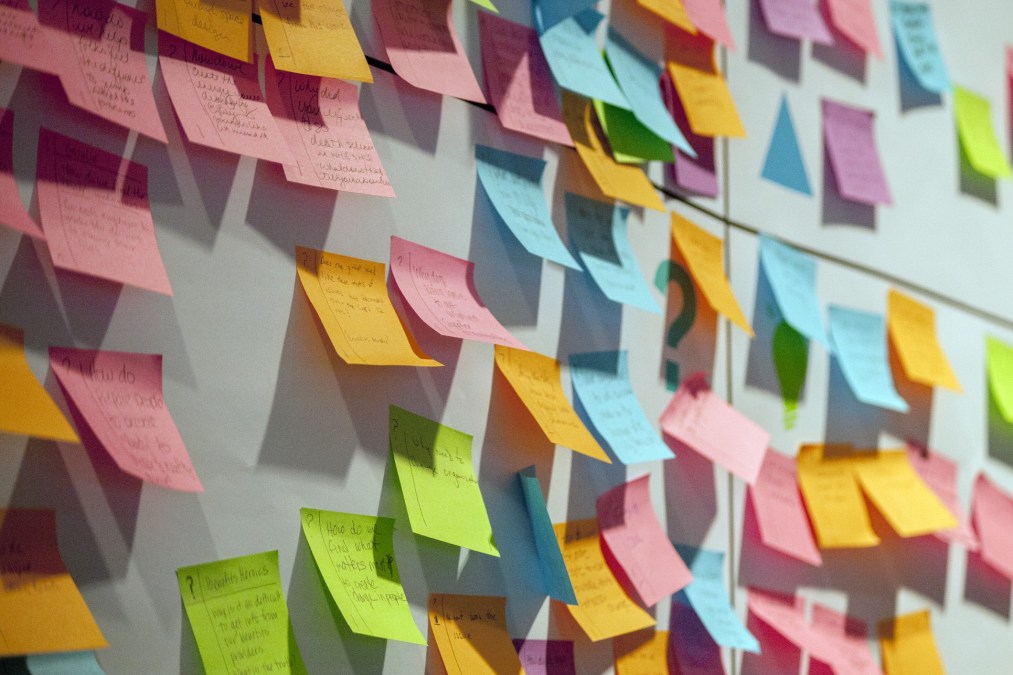 Many startups are ready to take on some of the most intractable urban challenges, but local governments that don't create hospitable regulatory environments work against their own interests by inhibiting the activity of those young, nimble companies.
Startups can play a huge role in the growth of the economy, particularly over the long term, generating jobs, increasing tax revenue and diversifying a region's economy. As National League of Cities President Mark Stodola puts it: "One of the biggest challenges – and greatest opportunities – that we have as local officials is preparing our cities for the future of work."
But in addition to their economic dynamism, startups are also especially well positioned to help solve the rapidly transmuting and ill-defined challenges that design theorist Horst Rittel coined "the wicked problems": social issues such as poverty, traffic congestion, poor air quality and unevenly distributed quality of life. Even large companies recognize this and are increasingly acquiring or partnering with startups to realize these unique qualities.
So, what exactly can a local government do to support local startups?
1. Create an innovation lab
Increasingly, communities are creating their own innovation labs. These are entities, typically within the government organization, prioritize investment in experimenting with solutions that may benefit the community.
One such lab is run by Cuyahoga County, Ohio, which contains Cleveland, which aims to connect local entrepreneurs with public officials to test new ideas or services for 12 to 16 weeks. It's a win-win. With such initiatives, local governments can help companies to test whether their products and services work in a real-life environment, and the city can choose to be a benefactor of the service or product if it works.
Testing and experimentation, the lifeblood of startups, each benefit from collaborating with public agencies to evaluate and pilot new ideas. Local governments may develop initiatives for development in specific sectors. The State of Michigan, for instance, has developed a mobility initiative called PlanetM, which provides opportunities to test and develop next-generation transportation technology.
2. Rethink procurement
Anyone who works in government (or has sold to one) understands the challenges of procurement. The procurement process' exceptional length and bureaucratic hurdles are particularly challenging for startups, which have fewer resources than their larger competitors. But understanding this has led to some positive developments.
The State of California has developed a project called RFI2, or the Request for Innovative Ideas. This entails a new procurement process that enables solution development and collaboration on the front end of the process, instead of requiring payment before service delivery. This new approach creates work groups of public-sector stakeholders, vendors and private-sector subject matter experts that convene to build proofs of concept in answer to problem statements. This inverts the traditional procurement system in which agencies begin with a particular solution in mind.
Local governments can also explore performance-based contracting, multi-vendor contracts, and even spin off an organization to focus on innovation that is not beholden to government's usual procurement rules.
3. Build an innovation district
Innovation districts are a new model for urbanization. These areas act as well-defined, typically walkable zones, where the public and private sectors work together to attract economic development. The aim is to revitalize a given location, but the downstream impacts can be positive to the surrounding areas and the city in general.
A great example of an innovation district is one that has been created in the City of Las Vegas, which is used to test groundbreaking technology in the areas of alternative energy, transportation and social infrastructure. It is also a proving ground for collaborative efforts between the city and its new technology partners in the areas of fiber, transit, communication and the "internet of things."
4. Host a hackathon
To encourage the creation of startups and the entrepreneurial spirit of a community, cities can also consider hosting a hackathon. Hackathons are private or public events that bring together solvers to work on one or more problems. Historically, these solvers have been
software programmers, but that's no longer the case as these events can attract all sorts of people — from government agency officials to concerned citizens with little technical talent.
A hackathon can last from a few hours to as long as five days, with participants usually forming small teams that dive deeply into problems, sometimes working through the night. Many hackathons are competitive, with judges awarding prizes to the top solutions and teams. Participants gain satisfaction from creating useful projects, they receive feedback from subject matter experts and may receive cash or other rewards. In some cases, hackathon teams go on to form businesses in their local community with help from the host.
Every community can benefit from startups and every community can foster an ecosystem where they can thrive. If local governments invest in startups and experiment with them — especially in a period as challenging as the COVID-19 pandemic — they are more likely to minimize their procurement and project risks and potentially increase the economic well-being of their communities.
An investment in the startup ecosystem is an investment in a community.
Arik Bronshtein is the co-founder and CEO of UrbanLeap, a startup based in San Francisco, with the vision of helping the public sector to close the innovation gap. Arik started his career in the Israeli government, where he served as the director of the State Guarantees Department at the Israeli Ministry of Finance. Later, he was appointed as a director of public-private-partnership infrastructure projects (+$500M) at Shikun and Binui. Before initiating UrbanLeap, he served as the first business development at Placer.ai.
Dr. Jonathan Reichental is a multiple-award-winning technology and business leader whose career has spanned both the private and public sectors. He's been a senior software engineering manager, a director of technology innovation, and has served as chief information officer at both O'Reilly Media and the City of Palo Alto, California. He also creates online education for LinkedIn Learning and recently published Smart Cities for Dummies. He can be reached on Twitter: @reichental.