Senate breakthrough on election security funding 'encouraging'
Some state election officials at a federal cybersecurity conference said they're happy to see progress toward sustainable funding, but others remain dubious.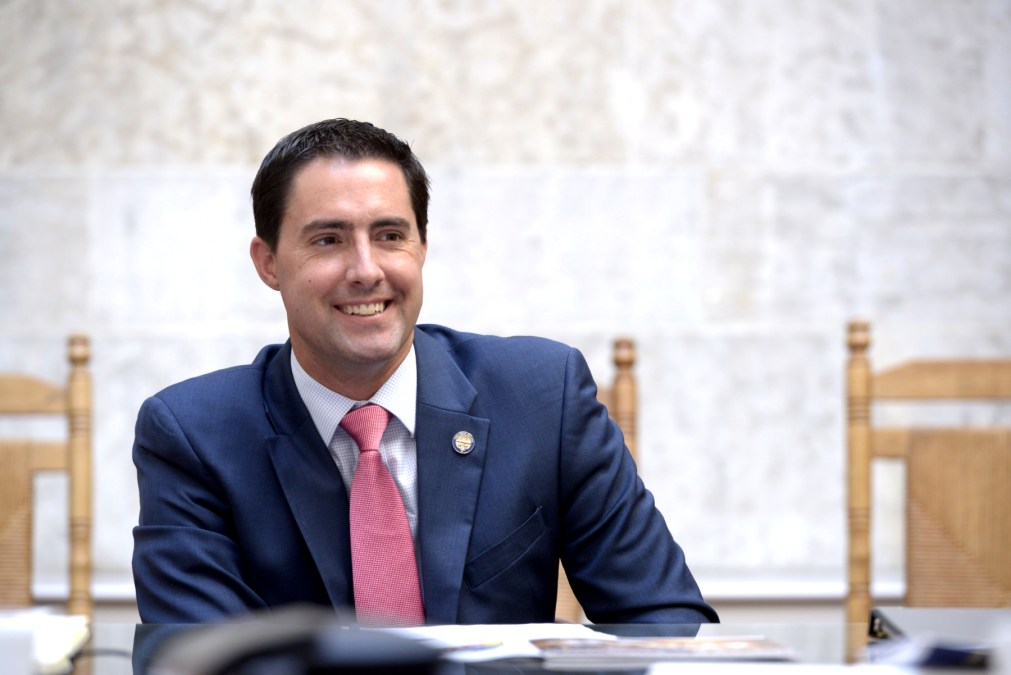 The top election officials in two major battleground states said Thursday that the news that the U.S. Senate plans to move forward on another round of funding to help states improve their election security for the first time in more than a year is a welcome sign of progress.
Senate Majority Leader Mitch McConnell, R-Ky., announced earlier in the day that he now supports distributing $250 million among states to help them overhaul their election infrastructure, including cybersecurity postures around voter registration databases and other critical systems. The House previously approved legislation containing $600 million in new funds, setting up the possibility of a compromise if the Senate approves its own legislation.
"It's very encouraging," Michigan Secretary of State Jocelyn Benson told StateScoop during a conference hosted by the Department of Homeland Security's Cybersecurity and Infrastructure Security Agency. "I know firsthand that our states and our local election officials need support to upgrade our systems and detect threats and deter adversaries. It's welcome. I think it's not enough."
The federal Election Assistance Commission last year distributed $380 million that states have since put to a variety of uses, including replacing touchscreen balloting machines deemed insecure by security experts, hiring new cybersecurity personnel, training local elections officials on how to detect cyberthreats, and deploying network-intrusion detection devices.
But until McConnell's announcement Thursday, Congress — particularly the Senate — has not moved on additional rounds of funding that Benson and her fellow secretaries of state have said are needed.
"It's great we're seeing some bipartisan agreement," Ohio Secretary of State Frank LaRose said. "The work is important, but it costs money and that means you have to devote resources to it."
LaRose is in the process of distributing his state's $12.8 million in EAC funds. About half of Ohio's award is being spent on cybersecurity, including the hiring of new officials, the installation of Albert network intrusion monitors and $50,000 grants to each of the state's 88 counties. But there's still more work to be done, LaRose said.
"I think there's some work we need to do on things like our voter registration database to make sure it's working efficiently and accurately," he said.
CISA Director Chris Krebs told reporters he was "super-excited" by the Senate's development, but said the state election officials his agency advises would like a bit more consistency on how often the federal government will fund election security assistance.
"As I talk to secretaries of state and election directors, the thing they want more than anything is funding, consistency and something they can set their budgeting clocks by," Krebs said. "If it's every 10 years or eight years, that creates disruption in the state budgeting process."
Benson, a Democrat, and LaRose, a Republican, confirmed as much later.
"What we need is not one-time funds but a consistent partnership that gives us the ability to plan out when we expect funding and attached to the political whims of leaders from year to year," said Benson, whose state got $11.2 million from the 2018 funds.
LaRose said many of the upgrades election officials have made are not one-time costs that'll go away after 2020, pressing the need for regular support from the federal government. But he wasn't optimistic in Congress' ability to find a long-term solution.
"Those Albert monitors, that would be a great example where there's an ongoing cost," he said. "Training's an ongoing cost. Every year there's expenses. I'm not going to hold my breath though."