Battleground states have improved election security, but more can be done, report says
A look at how 12 battleground states have prepared for the election is cause for guarded optimism, New York University's Brennan Center for Justice found.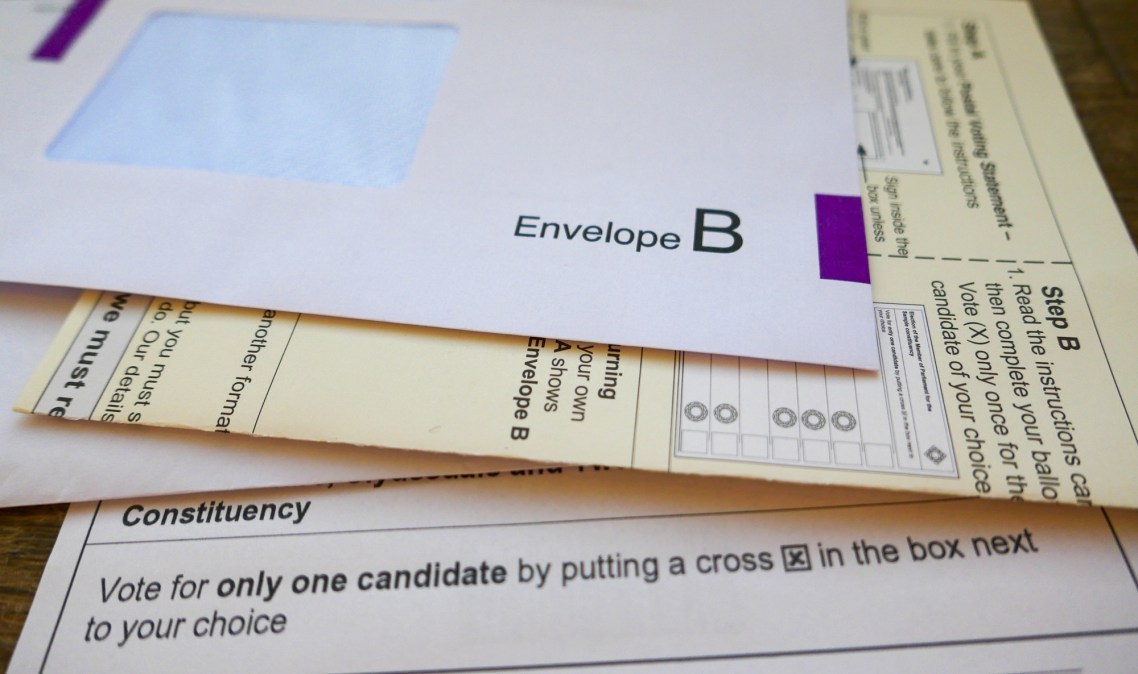 A report published Tuesday by election security researchers found that the states believed to be most competitive in this year's presidential election have largely improved the security of their voting systems since 2016. But, the report from New York University's Brennan Center for Justice states, there is still some work that can be done in the six weeks before Nov. 3 — and as voters in a growing number of states are already casting ballots.
Officials like secretaries of state and county election directors have "learned a lot" since 2016 and during primary races earlier this year, which were upended by the initial surge of the coronavirus pandemic, researchers said. The retirement of paper-free voting machines, investments in cybersecurity resources like firewalls and network intrusion detection devices and expansion of absentee ballots were all cited as areas of progress.
"[Election officials] talk about election security in a way they didn't four years ago," Derek Tisler, a Brennan Center fellow and one of the report's authors, told StateScoop. "A lot of election officials have seen it as an important part of their jobs. A lot of states have brought on additional IT expertise. Most experts would say this is going to be the most secure election we've ever had."
But, Tisler continued, "there's still time to check the procedures you have."
Recommendations
The Brennan Center, which previously issued election-security assessments in February and in June, looked at 12 states that the politics website FiveThirtyEight rates as potential "tipping points" for the presidency: Arizona, Colorado, Florida, Georgia, Michigan, Minnesota, Nevada, New Hampshire, North Carolina, Ohio, Pennsylvania and Wisconsin.
Among the report's cybersecurity recommendations — which can still be followed even as voting's begun — is reviewing IT resiliency plans, increasing use of social media to communicate with voters and changing passwords on key systems 7-10 days before Election Day.
The report also praised states for expanding absentee and in-person early voting. While many of these steps were taken in response to the pandemic, spreading the voting period over more days can limit the disruption to voters if there is a malfunction or attack, it found. Of the 12 states studied, only New Hampshire does not offer in-person early voting, but it is allowing voters to cite fear of contracting COVID-19 as a valid reason to request an absentee ballot.
The report also looked at the security of the devices used inside voting locations, especially the electronic poll books that store lists of qualified voters, and whether states require polling places to have paper backups. The Brennan Center found that nine states require paper backups, while Arizona requires a "printed roster or other contingency plans." The two holdouts in this category were Colorado, which collects nearly all ballots by mail and has limited in-person voting, and Florida, where poll-book backup rules are determined on a county-by-county basis.
"This is something we're always worried about," Tisler said. "Any part of the polling place process that relies on equipment should have a backup in place. And most of the time the backup we're talking about is paper."
More steps
Still, there are more steps for states to take.
"The good news is that there has been substantial progress in the last few years, and indeed the last few months, to implement the kind of backup and security features that should allow all voters to cast ballots that will count, even in the event of a successful cyberattack or other unforeseen system failure," the report reads. "At the same time, there is still more that many jurisdictions can and should be doing to secure our elections over the next few weeks."
Researchers found that voters in all 12 states will cast ballots that can be tracked with paper records, reflecting a broader nationwide shift away from the paperless voting machines that came under criticism after 2016.
But while most of the 12 states use hand-marked paper ballots — for both absentee and in-person voting — Georgia and many Pennsylvania counties this year adopted touchscreen devices that print out paper receipts for counting and auditing, a change that has not gone entirely smoothly. Thousands of Georgia voters spent hours in line during a June 9 primary after some of the new machines broke down as polls opened. Georgia Secretary of State Brad Raffensperger has since said that for the general election, he plans to station a trained technician in every polling place, up from at one technician per county in the primary.
Despite the many ongoing worries about election security, Tisler said the research was cause for some guarded optimism.
"This election will be unlike anything we have seen before," he said. "We are expecting historic turnout levels, unprecedented numbers of voters casting ballots in ways they haven't before. As much as advocates and people from the media and sometimes politicians will focus on all the areas where elections can be improved, we've seen a lot of progress."