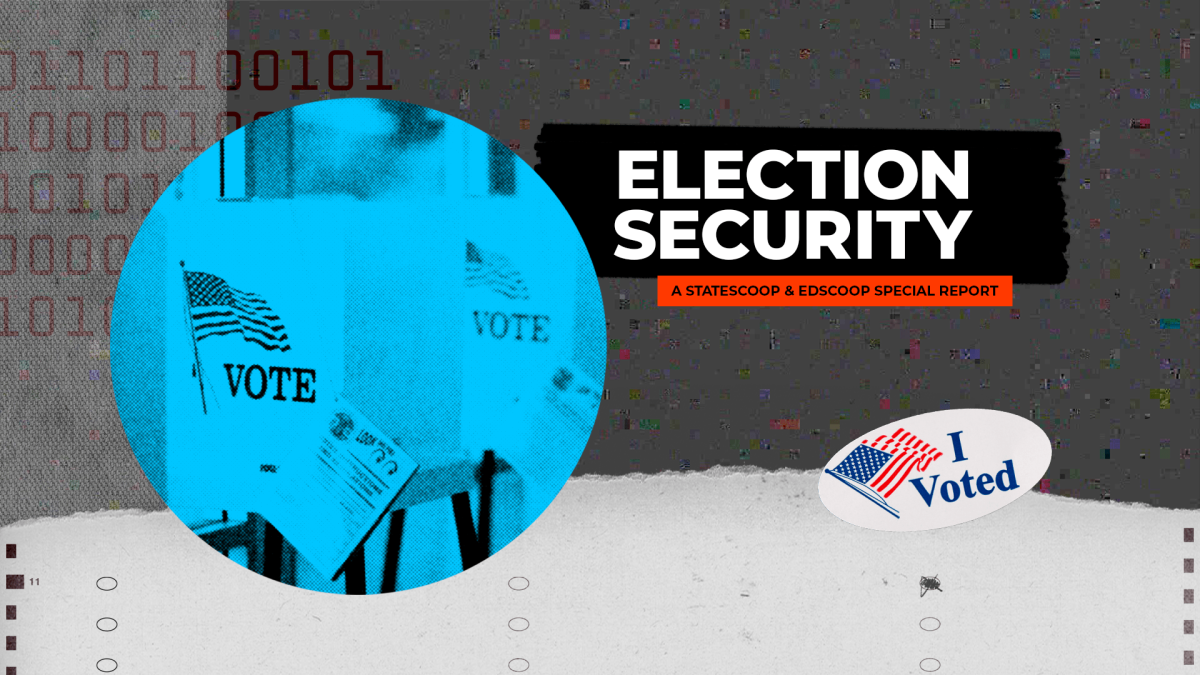 Election Security - A StateScoop and EdScoop Special Report
With just weeks before Nov. 3, the attention of the public increasingly turns to the presidential race. Between controversy surrounding vote-by-mail, disinformation campaigns and a growing host of threats facing election administrators who have been hardening their systems and building out their contact lists over the past four years, a wide range of concerns face government officials tasked with maintaining confidence in the democratic process and ensuring a smooth process on Election Day.
Despite the panoply of threats, prospects for a smooth election are boosted by the wide range of participants working to secure the infrastructure, educate the public and who are hustling behind the scenes to collect and disseminate critical information. Spencer Wood, chief information officer for the Ohio Secretary of State's office said those at all levels of government are "constantly collaborating with each other," perhaps a necessity in the face of the fast-changing cybersecurity landscape. In the words of former DHS official Maya Worman, "they have to be sharp and they have to stay sharp, and that's just to keep pace."
The editorial teams at StateScoop and EdScoop hope these articles will help make sense of the great amount of work that goes into organizing and securing American elections, while sketching a rough outline of adversaries who seek to erode confidence in our democratic system.