Oregon to redraw wildfire hazard map after outcry
Oregon's forestry officials will begin work on a new wildfire risk map after the first map caused some homeowners' insurance rates to spike.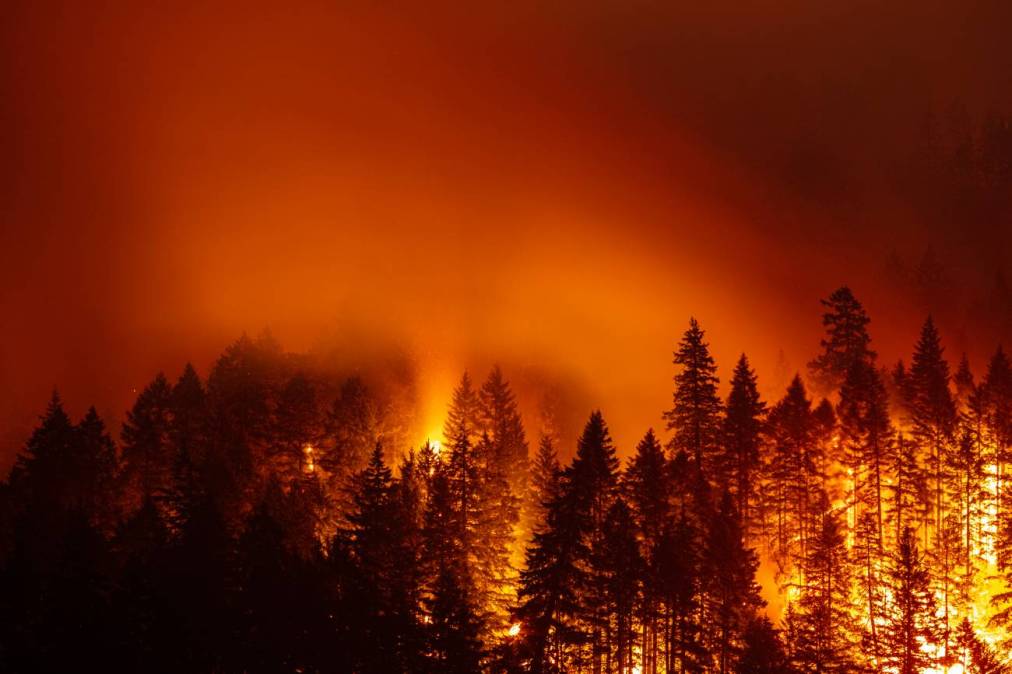 Oregon's state forestry officials will soon begin creating a new wildfire hazard map, replacing a map published last year and then withdrawn following public outcry.
The new map will be created by state forestry officials in conjunction with researchers from Oregon State University and local property owners, according to details laid out in Senate Bill 80, which was passed last month. The bill, which is expected to be signed this week by Gov. Tina Kotek, has safeguards to prevent insurance companies from using the map to raise their prices.
The initial wildfire map — which was intended to inform property owners of wildfire risk and introduce new fire safety requirements for "high" or "extreme" risk lots — caused homeowners' insurance premiums to skyrocket. The map, which calculated the wildfire risk levels of 1.8 million tax lots, was also criticized for its lack of public engagement and accuracy.
State Sen. Jeff Golden, who chairs Oregon's Senate Natural Resources Committee, told local news outlets that the updated bill "addresses the plain fact that we'll meet the massive wildfire challenge ahead only through a rock-solid collaboration between state and federal agencies, local officials, community leaders and affected property owners. … We'll succeed if Oregonians see this as their program, not the government's."