Ohio asks vendors to take pay cuts as pandemic crunches budget
The state is asking vendors, including IT suppliers, for 15% discounts as the economic fallout from COVID-19 pinches its finances.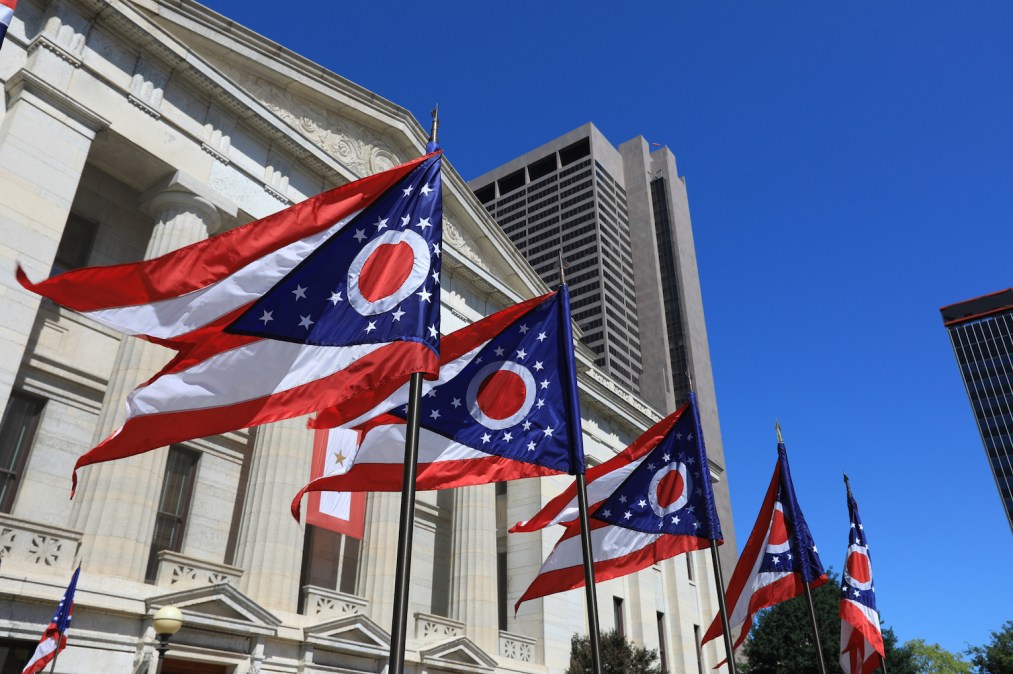 Ohio officials last week asked state-government vendors, including technology suppliers, to take 15% cuts to their payment as the state attempts to weather the financial fallout of the COVID-19 pandemic.
In a letter to vendors last Friday, Matthew Damschroder, head of the state Department of Administrative Services, wrote that his and other agencies have been directed by Gov. Mike DeWine to "reduce expenditures due to the economic conditions" brought on by the health crisis ahead of the state's new fiscal year, which begins July 1.
"Because your organization holds a current contract to provide supplies or services to state government, we seek your assistance in achieving this goal," the letter read.
Ohio DAS is the parent agency of the Division of Information Technology, led by state Chief Information Officer Ervan Rodgers, who was unavailable for comment Monday. But DeWine's administration has been attempting to trim about $2.5 billion from its current $70 billion two-year budget as the economic stoppages brought on by the pandemic have pummeled tax revenues.
DeWine has already proposed nearly $800 million in cuts to education and health care spending, plus additional savings from salary cuts and hiring freezes. He is also expected to tap some of Ohio's $2.7 billion emergency fund.
Damschroder's one-page letter was sent to about 1,400 vendors, according to the Columbus Dispatch, which first reported his request. Along with IT providers, the diverse list of vendors includes office suppliers, printing services and landlords. While it asks that the 15% cuts be made voluntarily, the letter implied that refusal could affect a vendor's chances for future business with the state.
"Your response will be taken into consideration as we make decisions on whether to renew or rebid contracts approaching their end-date," Damscroder wrote. "If you are currently in negotiations regarding a contract or extension, please keep this request in mind, as well."
Still, the letter, which landed less than two weeks before the start of Ohio's 2021 fiscal year, is not expected to stanch the bleeding much.
"That this is just one solution being explored to help the state's efforts," DAS public relations manager Melissa Vince told StateScoop in an email Monday. "As many state contracts are already awarded to the 'lowest and best' offer, we don't intend for this effort to result in large-scale savings, rather provide an opportunity for smaller savings that can have a positive impact with individual state agencies."
Since the onset of the health crisis, the Ohio Division of Information Technology has found a few ways to cut costs. In an interview with StateScoop last month, Rodgers said his team members have become more efficient since the pandemic forced them to work remotely.
"We're seeing a lot of increase in productivity from our employees that are working from home," he said. "We've gotten a number of projects through the door faster than we would have if we were in the office."
Ohio, like all other state and local governments, has found itself fiscally crunched by COVID-19. While state governments received modest boosts from the last emergency relief bill passed by Congress in March, governors have continued to sound alarms that much more is needed. The National Governors Association has said that states will need at least $500 billion to avoid having to make deep and long-lasting cuts to their services and payrolls. While the House has already passed a follow-up bill that includes nearly $1 trillion in aid to state and local government, the Senate is not expected to begin negotiations until after the July 4 holiday.
"Look, we've got to have help from the federal government," DeWine told NPR in March.