'Not business as usual' for government's tech workers
State and local technology officials say they're being confronted with new tasks, like preparing what could soon become extra intensive care medical facilities.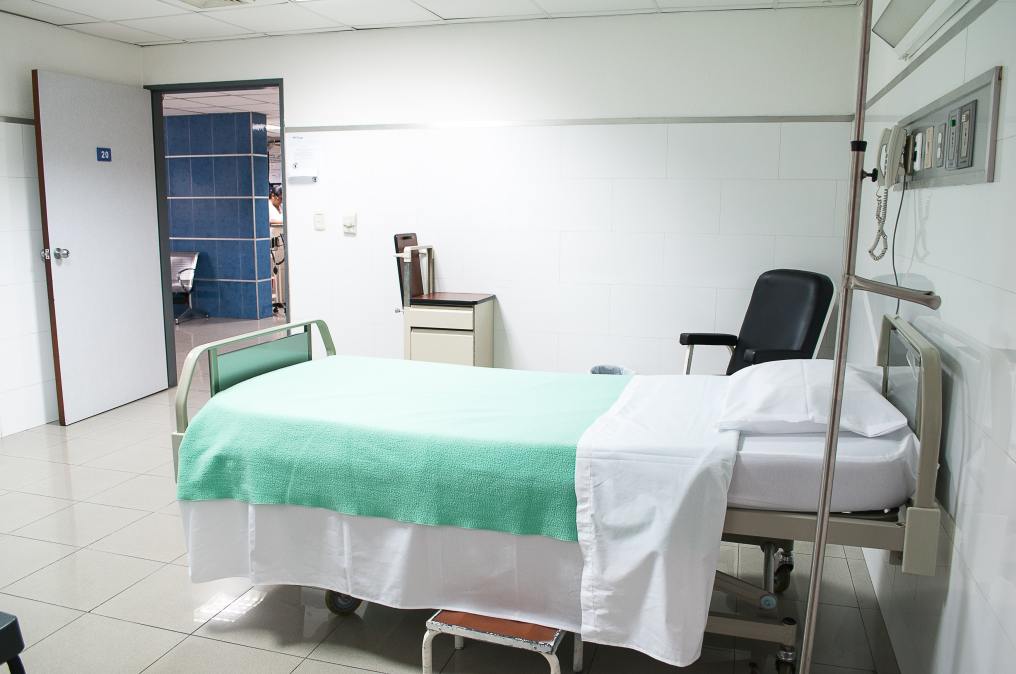 As with many whose daily lives have been disrupted by the novel coronavirus pandemic, the technology officials working in state and local government say that while their core mission remains to support agency operations, they're being confronted with new tasks and challenges they hadn't previously considered.
"This is not business as usual for us," said Connecticut Chief Information Officer Mark Raymond, who told StateScoop that his office is currently outfitting unoccupied dorm rooms and state facilities with IT infrastructure in case those buildings have to be used as makeshift health care facilities if the number of COVID-19 patients overruns the state's hospitals.
Raymond said the dorms at Connecticut State University have already been cleared of students and were already equipped with networking technology, so his office has been focusing mainly on facilities previously operated by the Connecticut Department of Children and Families that were closed last year.
"We need to equip gymnasiums and other dormitory spaces we have in there, we need to put networking gear in place and Wi-Fi for medical techs to be connected to and to make all that available in ways that, you know, when they shuttered the facility they took all those things out," Raymond said.
According to recent research from Columbia University, there are 3.6 intensive-care-unit beds per 10,000 people aged 16 and older in the United States, though availability varies widely from region to region. In New Haven, Connecticut, that figure is below the national average at just 2.1 beds per 10,000 people, while other cities have far more capacity. In Augusta, Georgia, that figure is 7.2. In Slidell, Louisiana, it's 10.6.
But a 2010 paper from the University of Pennsylvania found that hospitals in 17 percent of the country would exceed their capacities if just 0.02 percent of people were to suddenly require ICU placement. There have been 1,012 confirmed cases of COVID-19 in Connecticut, with 125 hospitalizations and 12 fatalities, according to state officials.
Some technology officials have also reported seeing new phishing scams hitting government inboxes in recent weeks, attempting to capitalize on the confusion generated by the health crisis. The Virginia Department of Motor Vehicles, which has closed its physical locations, issued a warning last week of a fake DMV website designed to steal users' personal and financial information. Several state CIOs, including North Dakota CIO Shawn Riley, told StateScoop they've started new education programs to heighten state workers' awareness of cybersecurity as they bunker down in their homes and work remotely.
In Connecticut, Raymond said he's watched as institutions that have relied on in-person meetings now seek new ways to continue their operations in a distributed fashion, along with other new challenges. After Gov. Ned Lamont ordered closure of all non-essential businesses last Friday, Raymond said he spent the weekend developing new process for businesses to file for exemptions so they could continue operating.
States have announced wide categories of business deemed essential, leaving gray areas for businesses that may not fit neatly into those categories. Such orders, which have been issued by 20 states as of Thursday, have started a national conversation about what businesses are in fact "essential." Connecticut's already received more than 700 exemption requests, Raymond said.
"How do we arbitrate between someone who may believe they're essential and weren't on the list, because there's thousands of different types of businesses out there?" he said. "We're providing broad guidance but there's every flavor of business. Is a coffee shop that provides foods, can they do take-out?"
Raymond said his most recent challenge is setting up the technology that will enable an April 8 meeting of the State Bond Commission to proceed and remain open to the public.
"We still want to hold that meeting and have public participation but take the full membership of that commission, plus testifying people which can be 20 to 30 total individuals and having them participate in a virtual bond commission," Raymond explained. "It's stretching the use of technologies for us that in some instances is recently deployed and in some instances we're deploying on the fly."
One key challenge, he said, is to allow a virtually unlimited number of online participants and differentiating public observers from the voting members who are authorized to speak. To do that, he said his office has to mix some kind of moderating functionality with an open webcast.
"We need to have both of those things available and that's not something we've ever done before," he said. "You can have the right technology in place and still not have it work right, especially when everyone, all businesses are stretching and putting a strain on the internet, network infrastructures that have been used."