North Dakota CISO Kevin Ford to take lead cyber role with Esri
North Dakota CIO Shawn Riley credited Ford for his role in a cybersecurity consolidation process that's included nearly every part of the state's public sector.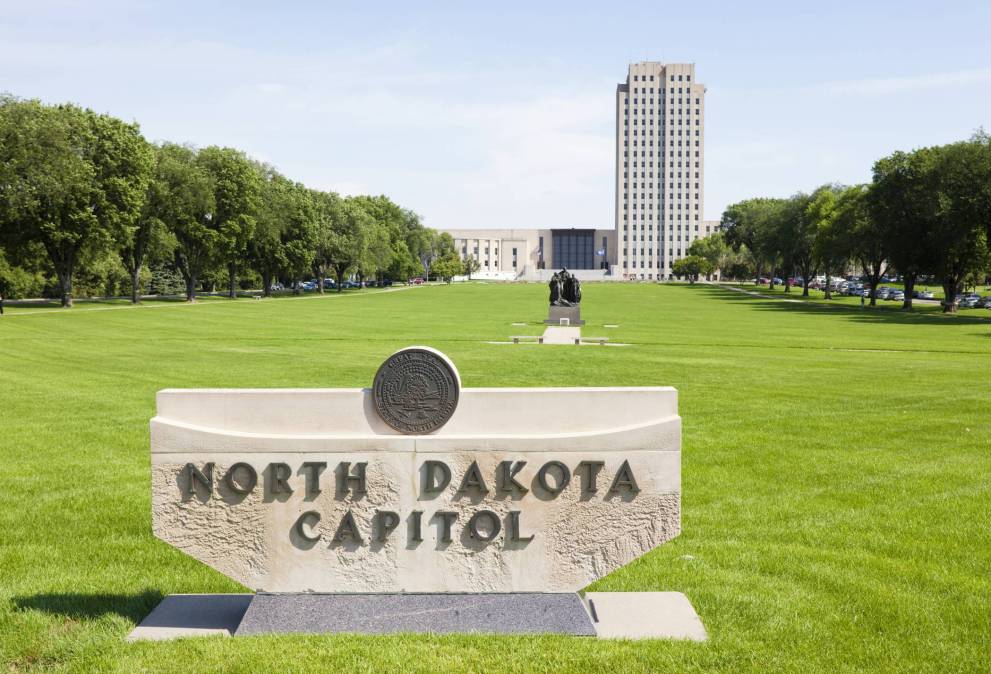 Kevin Ford, North Dakota's chief information security officer since December 2019, is leaving state government to become the companywide CISO at Esri, the mapping technology company, officials confirmed.
Ford, who came to the state from the Denver risk-management firm CyberGRX, announced his departure from the public sector in a LinkedIn post Monday. He's expected to also relocate from Bismarck to near Esri's corporate headquarters in Redwood City, California, North Dakota officials said.
In an internal email obtained by StateScoop, North Dakota Chief Information Officer Shawn Riley credited Ford's work in a statewide cybersecurity consolidation that put the cyber defenses and risk management for the entire public sector — including local governments, schools, courts and the legislative branch — under the the purview of the state's IT department.
That process has included thorough risk assessments of local governments as they've been moved onto STAGEnet, the state's shared enterprise network, and training thousands of public-school teachers on cyber hygiene. The consolidation has also been credited with bringing down the state's per-user cybersecurity costs.
"Kevin's time with Team NDIT has been incredibly impactful in that he has helped to reframe the statewide problems of cyber security into a manageable program where all of our North Dakota Information Technology teams help to secure the data of over 252,000 users and every North Dakotan resident every day," Riley wrote. "North Dakota has greatly benefited from Kevin's vision and leadership in helping to push our cyber security program towards world class. He has the chance to grow and continue his career development by taking a new role as the Chief Information Security Officer for Esri Systems. This is a great opportunity for Kevin, we are grateful for his contributions at NDIT, and we wish him well on his next endeavor."
In his LinkedIn post, Ford called his nearly two years in state government "amazing."
"Unfortunately all great things must come to an end," he wrote. "After this week I will be moving on to a new adventure, but I have a significant amount of gratitude for all of the amazing people with which I was able to work."
Esri did not respond to emailed questions.