New York State invests $500K to upgrade crime analysis center, add ballistics tech
New York Gov. Kathy Hochul announced new investment to Albany's crime analysis center, quadrupling its size.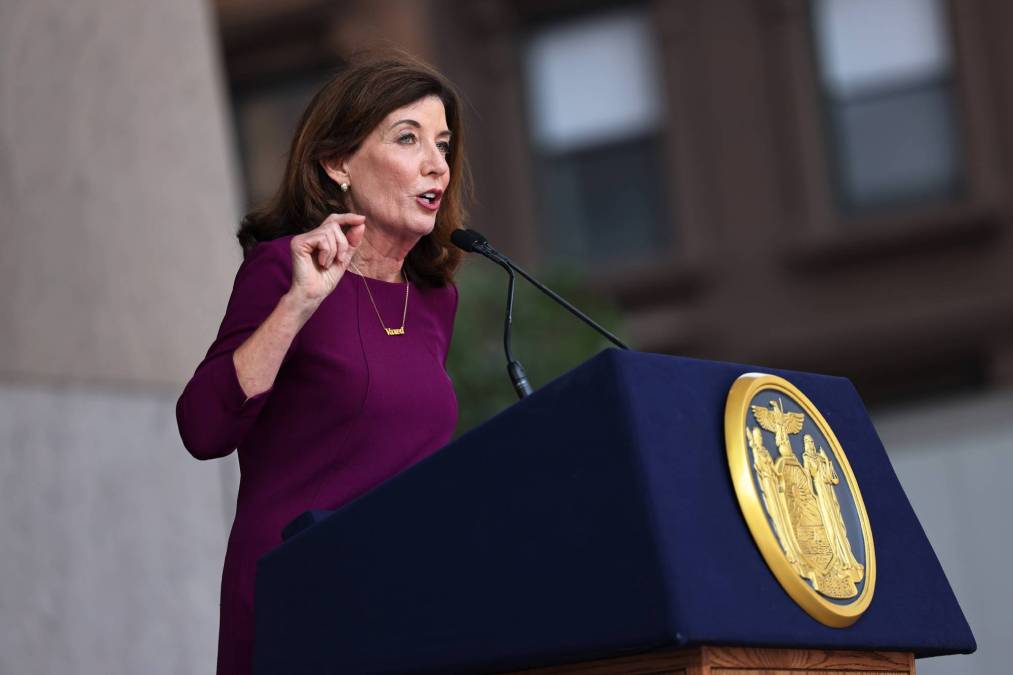 On Tuesday, New York Gov. Kathy Hochul announced a $500,000 upgrade to the state's Capital Region Crime Analysis Center in Albany that will quadruple the facility's size and outfit it with new ballistics technology designed to reduce time spent on processing shell casings.
The center, which is located inside the Albany Police Department's headquarters, is part of a statewide network of 10 regional Crime Analysis Centers, which provide information and investigative support to federal, state and local law enforcement agencies.
The Albany center is currently staffed by 24 analysts representing multiple law enforcement agencies. The funding Hochul announced will also allow it to double its personnel.
Hochul named public safety as her top priority during her annual State of the State speech earlier this month. New York's fiscal 2023 budget doubled overall funding for the Crime Analysis Center Network to $15 million, the governor's office said.
But by the end of this summer, the other nine centers will receive ballistics technology that will allow law enforcement to process shell casings on site and identify potential matches from crime scenes in jurisdictions across the state, according to Hochul's office. Previously, that process could take up to a month, but the new technology will shorten that timespan down to one or two days and is more accurate, according to a news release.
In addition to the new shell-casing technology, the 10 centers also have access to the Bureau of Alcohol, Tobacco, Firearms and Explosives National Integrated Ballistic Information Network.
Hochul on Tuesday toured the Albany center, where she spoke more on her new public safety initiatives, including expanding the Crime Analysis Center network to New York City, doubling funding for an anti-gun-violence initiative and tripling aid to the state's 62 district attorneys' offices.
"We have leveraged local, state, and federal resources to create a one-of-a-kind network that is the backbone of local law enforcement agencies' crime-fighting efforts," she said. "We will continue to use state-of-the-art tools and technology to analyze data and share information allowing investigators to solve murders, robberies, burglaries and gun crimes across the state, and creating a safer New York for all."