New York launches IT 'SWAT teams' to aid pandemic response
The state is recruiting private-sector and education technologists to help with the IT workload created by the health crisis. Microsoft and Google have already volunteered.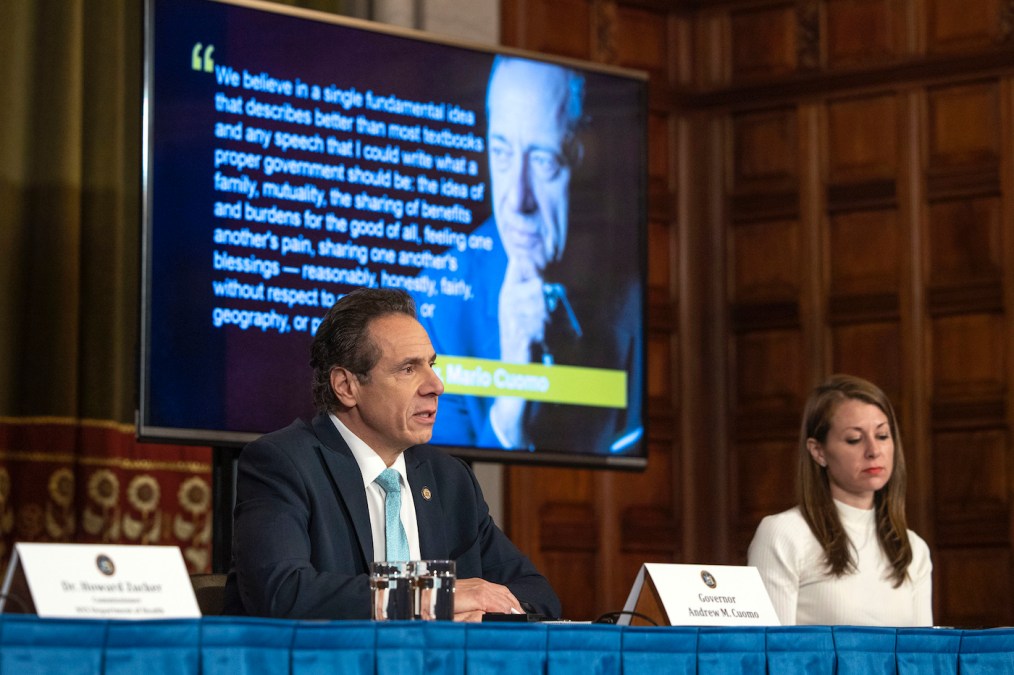 New York State's Office of Information Technology Services said Tuesday it is recruiting non-governmental technology professionals to assist with with the IT needs posed by the state's massive response to the ongoing pandemic caused by the spread of the novel coronavirus.
Dubbed "COVID-19 Technology SWAT Teams," groups of technologists will be tasked with building solutions to the many issues raised by the health crisis, including ensuring people confined to their homes can still access state services and support for the emergency hospital facilities that are being deployed. In particular, officials said, New York is looking for people whose skill sets include product management, software development and engineering, hardware deployment, end-user support, design and data science.
The teams would be deployed in 90-day stints, according to ITS, collaborating virtually with the state's own workers. Gov. Andrew Cuomo last Friday ordered all 19 million New Yorkers, except those who have been deemed essential personnel, to remain in their homes as the COVID-19 illness spreads. New York accounts for nearly half of the 62,000 coronavirus cases confirmed in the United States so far, with 30,811 confirmed infections and 218 fatalities, according to the state Department of Health.
Already, ITS has confirmed the participation of Microsoft and Google, as well as Tech:NYC, a trade organization representing New York City's tech industry.
"This is a time for industry to come together with government to tackle this crisis and we look forward to helping New York develop key digital products to meet the challenges of fighting COVID-19," Toni Townes-Whitley, Microsoft's president for regulated industries, said in press release.
ITS officials declined to name any specific projects that the first teams will address. But their work is expected to address the digital infrastructure expansions needed for facilitating coronavirus testing; improving remote access to social services impacted by the pandemic, like unemployment claims, which are surging; digital delivery of public-health guidance; and IT support for the emergency centers and field hospitals that are being erected.
While designed to address an ongoing crisis expected to worsen over the next few weeks, the "SWAT teams" are not ITS's only recent effort to recruit private-sector technologists into short-term government service. On March 13, officials announced the formation of the New York State Digital Service, which will build cohorts of industry professionals to move to Albany for 18 months and embed themselves in agencies to improve service delivery.