New York funds Wi-Fi, mobile devices for domestic violence groups
The state announced $1.5 million in federal funding to help 89 organizations throughout the state improve their digital services.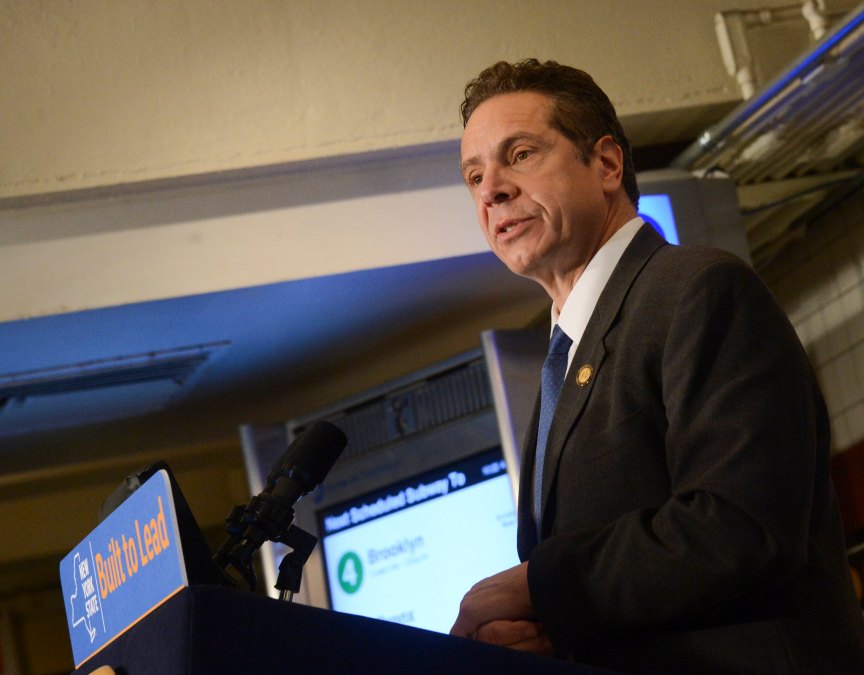 Domestic violence shelters and other advocacy organizations across New York State will receive $1.5 million for Wi-Fi, mobile devices and digital advocacy programs, Gov. Andrew Cuomo announced Friday.
The funding, authorized under the federal Victims of Crime Act, will be distributed among 89 state-licensed nonprofit organizations that serve people — particularly women and children — who've been subjected to violence in their homes.
The initiative is the state's latest move to support organizations focused on domestic violence, which many groups say have increased under the pandemic's stay-at-home orders and other public health restrictions.
Contributing to an underreported but widespread phenomenon even before the pandemic, an estimated 10 million women and men in the U.S. were physically abused by a partner each year, resulting in about 1,400 annual deaths, according to the National Coalition Against Domestic Violence.
New York has seen a spike in domestic violence since last March, Cuomo said in the state's announcement.
"Mobile outreach will help us connect individuals and families quickly and offer resources and assistance to get out of dangerous situations," Cuomo said in a press release. "In an increasingly remote world, these technological improvements will be a critical tool for helping particularly hard to reach New Yorkers in rural or isolated areas through COVID and beyond and increase public safety in all our communities."
Last April, health organizations and nonprofits began warning that decreased levels of domestic-violence reports were indications only that people were less able to call for help, and that rates of "intimate partner violence" were actually up. Further exacerbating the issue, the restrictions of the health crisis made it more difficult to safely provide services.
"The public health restrictions put in place to combat the spread of the virus have also reduced access to alternative sources of housing: shelters and hotels have reduced their capacity or shut down, and travel restrictions have limited people's access to safe havens," read a December editorial from the New England Journal of Medicine.
Jennifer White-Reid, a vice president at the Urban Resource Institute, a funding recipient and the nation's largest residential domestic-violence service providers, told StateScoop in an email that her group "immediately" identified last March that providing digital access would be a challenge during the pandemic and began working to expand capacity.
"More support is still needed for domestic violence service providers, and we are proud that our CEO, Nathaniel Fields, is a member of the New York State task force that is developing ongoing recommendations that inform funding programs like this, and that address the critical and immediate needs of our state's most vulnerable populations," White-Reid wrote.
Access to Wi-Fi is especially useful during the pandemic, New York noted in its announcement, as many school districts continue to use hybrid or remote learning models.
The new funding follows a recommendation made last May by New York's domestic violence task force to educate domestic violence organizations on how to use mobile devices and virtual campaigns to reach more people who need help.
"This will create a long-term network of experts to whom service providers and survivors can look for advice on best practices and advances in the field of virtual advocacy," the report stated.
The task force also called for the addition of chat and text-based components of the state's domestic and sexual violence hotline.
The state recently followed through on another of the report's recommendations by starting work on a $2.5 million "housing navigator system" in each of 10 regions in the state. Through that system, for which the state is currently seeking a vendor, "navigators" would help people access resources and housing support beyond their stays at shelters.