New Jersey launches child services data portal with Rutgers U.
The New Jersey Department of Children and Families' new data portal is hoped to give the public and policymakers a clearer view of the children receiving services from the state government.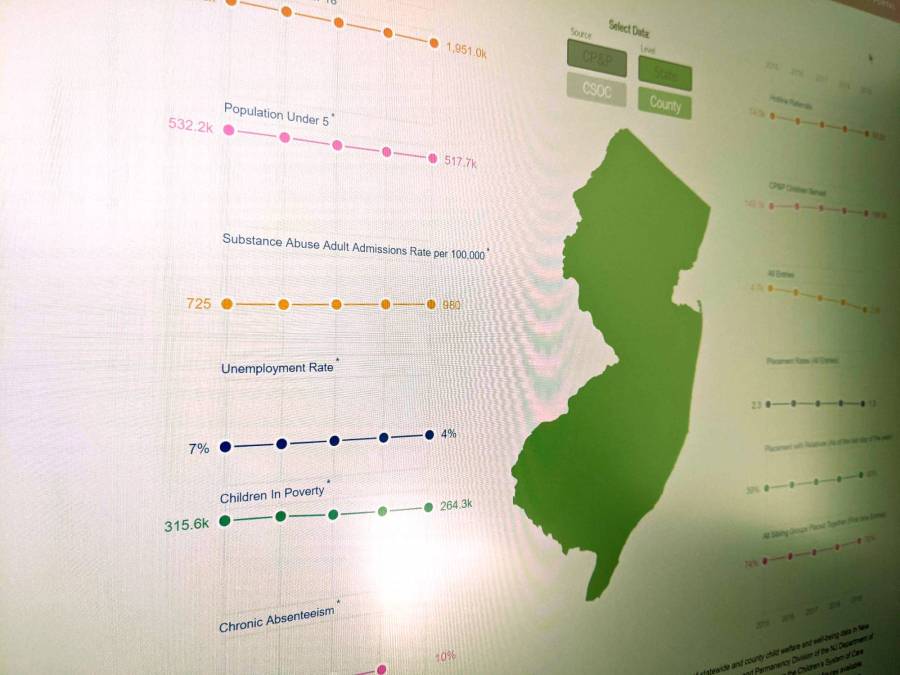 With help from Rutgers University, the New Jersey Department of Children and Families launched a new data dashboard this week featuring key metrics such as the number of children who are being abused in foster care and how many children are receiving services from the state.
The NJ Child Welfare Data Hub was introduced Thursday as part of a commitment to improving accountability and transparency of the services offered through its Children's System of Care, a state-run system that provides services like behavioral health, suicide prevention and housing.
Hosted on the website of Rutgers University, the portal includes 20 pages of data sets plotted onto maps that users can dig into, with demographic, year and county filters to better understand the landscape of child services in the Garden State. An additional map view allows users to plot data sets by age group, county or data source onto a map of the state.
Government data portals that share curated data sets around a specific topic have become more popular in recent years, with new open-data websites on topics like policing or finances popping up around the country. During the pandemic in particular, New Jersey Children and Families Commissioner Christine Norbut Beyer said, data is a much-needed asset that will enable her agency to self-monitor and redirect resources to where they're needed.
"The launch of the data couldn't be more timely or critical, as children and youth continue to face increased levels of anxiety, stress, isolation and a sense of loss and grief as a result of impact of the ongoing COVID-19 pandemic," Norbut Beyer said in a press release.
The new portal, which augments the New Jersey Child Welfare Data Hub system developed six years ago, draws information from numerous sources, including the state's child protection and education agencies, New Jersey's substance abuse monitoring system and federal clearinghouses including the Census Bureau and Bureau of Labor and Statistics.
"The dashboard displays important information that will help residents, as well as our stakeholders and policy makers, gain a better understanding of the wide range of services available to youth and families and their utilization," DCF Assistant Commissioner Mollie Greene said in the press release.
More than 44,000 children were receiving services from the state as of December 2019, according to the new website.