Utah auditor unveils new, faster financial transparency portal
Built on Google Analytics tools, the new website represents a move to "transparency 3.0," said Utah State Auditor John Dougall.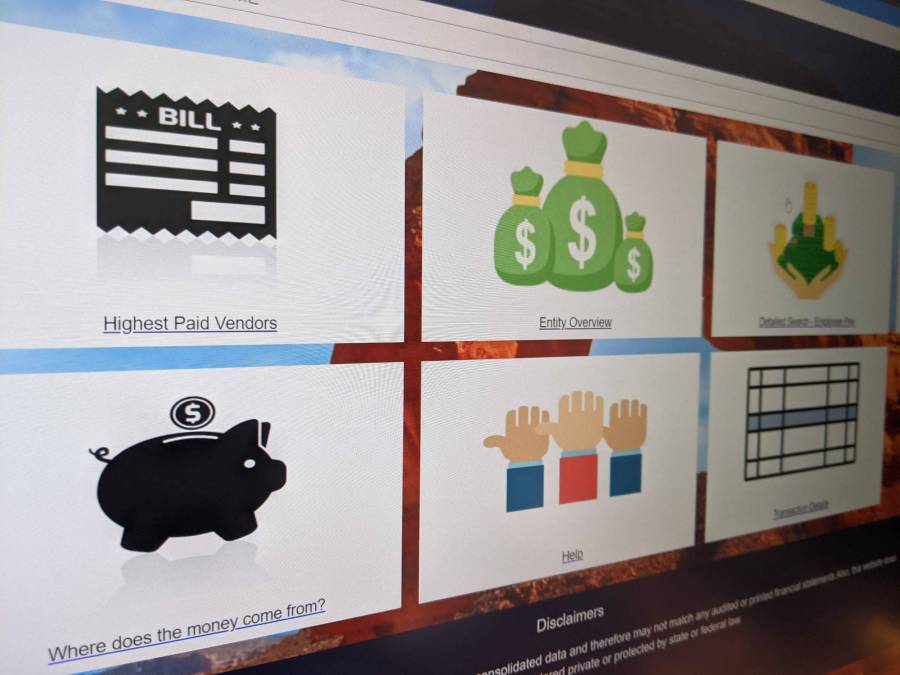 The office of Utah State Auditor John Dougall on Thursday announced a major overhaul to a statewide financial transparency portal.
The upgrades, which were rolled out quietly last June but only announced recently, include a move to a new, faster platform based on Google Analytics tools, a search function and expanded access to the state's raw data files. Dougall, a former state representative who sponsored the bill that created the state's first financial transparency portal more than a decade ago, told StateScoop the original homebrewed platform the state was using had outlived its time.
"Over the years it had gotten bigger and bigger with more data and more government agencies in there and it had become really slow," he said. "So the legislature moved into my office two years ago and asked us to upgrade it. … The very first thing we thought the public wanted was a convenient search tool."
The new website includes two search functions: one to find the salaries of government employees working for nearly 1,000 government organizations within Utah — such as state government itself, local governments, water districts or regional transit agencies — and one to find information on government payments to vendors. These data sets were made prominent because they were especially popular on the old website, he said.
Below the search bar is an array of buttons with labels like "Highest Paid Vendors" and "Where does State money go?" leading to data visualizations that attempt to answer those questions. There's also a section for "Transaction Details" that contains in-depth data for those seeking a deep dive on revenues and expenditures, Dougall said.
The website's "power user" mode, which grants individuals, agencies or research organizations with direct access to the financial data used by the website, has been integrated more fully into the site's design and has also been expanded to allow access to any user who asks Dougall's office.
"I have a strong passion for transparency for all sorts of governmental data, but especially financial," Dougall said. "I think it's critical to empower the public, to know how their government's spending money, because money is what drives any activity that the government engages in."
Looking back at the evolution of government transparency efforts in recent years, Dougall said early initiatives allowed only for agencies to respond to public records requests, followed by what he called "transparency 2.0," in which agencies began dumping large amounts of unorganized data onto public websites. Utah is now in the era of "transparency 3.0," he said, when data sets are organized and curated for easier public consumption. But Dougall said there's work left to be done.
"I hope we'll get to 'transparency 4.0,' which is where governmental entities will fully integrate transparency into their activities so what the government sees is exactly the same thing as what the public sees and the public can better understand what they're doing," he said.