N.C. officials tout 'unique opportunity' for broadband expansion
North Carolina has nearly $2 billion in planned broadband infrastructure and digital literacy investments on the way, officials said during a press conference on Tuesday.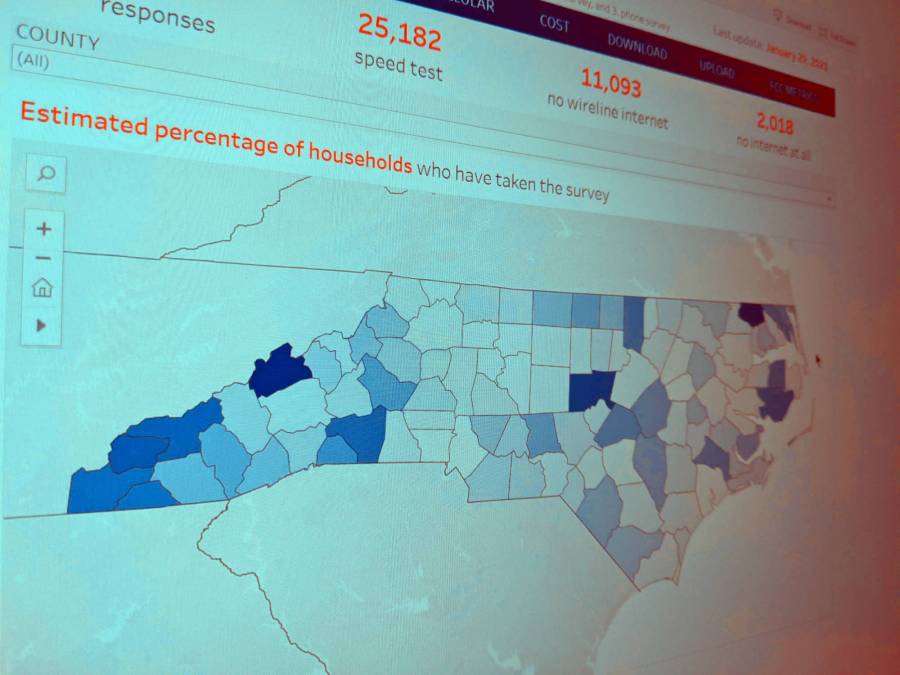 North Carolina officials on Tuesday said they have a "unique opportunity" to close their state's digital divide in the next three years, thanks to the infusion of billions of dollars in state and federal broadband funding.
State Chief Information Officer Jim Weaver said during a virtual press conference Tuesday that the state plans to achieve its goal of being a "top-five state" for broadband adoption by 2025 by using the new funds to address its infrastructure and digital literacy needs. Gov. Roy Cooper earlier this year dedicated more than $960 million in federal American Rescue Plan funds to expanding broadband access across the state, and the newly signed federal infrastructure package is expected to deliver at least another $1 billion for new network construction in North Carolina.
With nearly $2 billion on the way, Weaver said North Carolina is poised to provide better access to telemedicine, online education and remote work for the more than 1.1 million North Carolinians who lack reliable access to broadband or computers.
"The structure is in place to hit the ground running with the funding from both the state budget and infrastructure investment and jobs act and to make these investments effective," Weaver said.
Many broadband advocates outside of North Carolina share Weaver's optimism. This week, a task force convened by Alaska Gov. Mike Dunleavy recommended that state create a new broadband office just in time to manage a potential $1.5 billion investment into broadband. Broadband experts in Michigan last week said the recent influx of funding is a "once-in-a-generation" moment, while proponents in Texas said it would be "life-changing" for residents who lack reliable or affordable access.
North Carolina, which has the 18th-best access to broadband in the U.S. according to BroadbandNow, has invested more Rescue Plan funding into its broadband expansion plans than most states, but Nate Denny, who in July was named deputy IT secretary for broadband and digital equity, said he and his counterparts in other states speak frequently about how they're going to use the waves of new funding.
"We are in weekly conversations in several different stakeholder-convening efforts to bring states together and share ideas and best practices," Denny said. "And to hear, importantly, from the internet provider community, the range of think tanks and consultants that work around this space and understand from both a public and private sector perspective, how states can make sure they're pursuing these investments in as impactful a way as possible."