Montana's new CIO wants to add data officer, focus on customers
Kevin Gilbertson, a former vice president at a cloud implementation firm, told StateScoop he also plans to build on Montana's recent IT modernization work.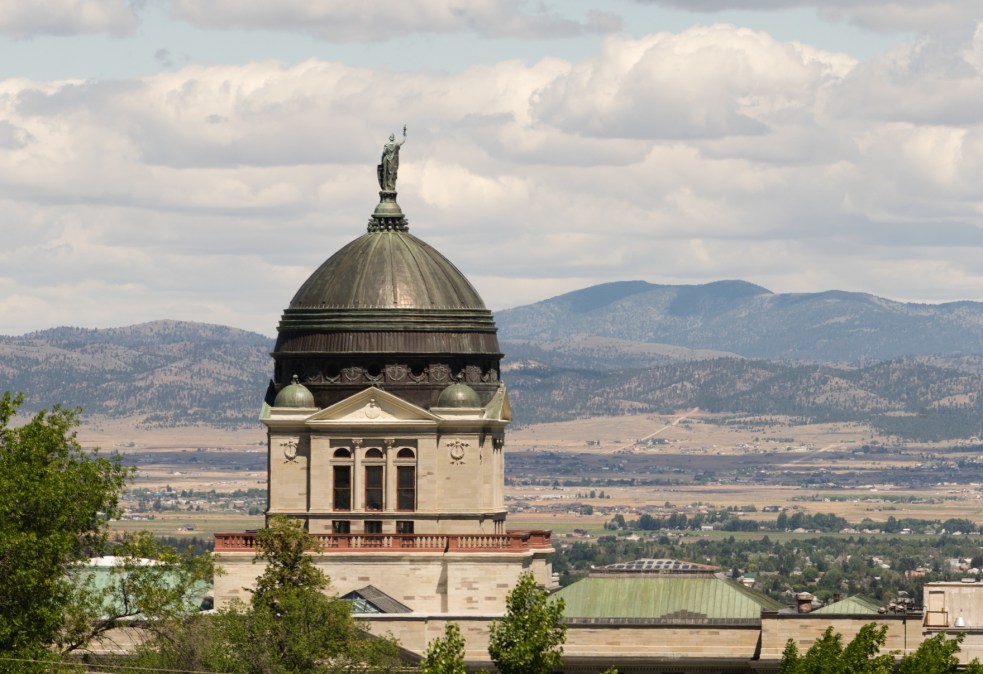 Montana's new chief information officer, Kevin Gilbertson, has been on the job only a week, and is still adjusting to the scope and needs of state government. But in an interview with StateScoop, he said he already has plans to make several key additions to the State Information Technology Services Division, including the creation of new positions for a chief data officer and a role focusing on customer relationships.
Speaking by phone, Gilbertson, a former vice president at Helix Business Solutions, a cloud implementation firm, also said he plans to continue the modernization work that Montana's embarked upon in recent years, especially as the state approaches the final retirement of its old mainframe in June.
"I'm very grateful for the work that's been done before," he said. "I do think that there are some things that we can pick up on and improve on."
In particular, Gilbertson called the move by his predecessor, Tim Bottenfield, to issue a process automation and digital services contract to ServiceNow a "great decision." But he does plan to move in his own direction once he gets more settled and conducts reviews of state agencies' needs, he said.
"I have some basic principles, and what we end up doing with that will become a priority from these needs assessments," he said. "I've been working outside government for a long time. Obviously anything that we can do in terms of pushing to the cloud, maintaining or developing better business relationships. I think the primary reason that the governor brought me on board was to work with the agencies to be more business objective focused so that we're not doing technology for the sake of technology, but to make sure that it's supporting the business itself."
He also said he will focus on costs "whenever possible."
New positions
In terms of organizational changes to the State Information Technology Services Division, Gilbertson said that in addition to adding a data officer, he'd like to introduce a chief customer success officer similar to manage the needs and expectations of partner agencies. Other states have created such positions in recent years, including neighboring North Dakota, as well as Colorado, which last year appointed a chief strategy officer with similar duties. He said this new position in Montana, if it's created, would be able to help state agencies navigate rapidly changing technologies.
"I'm coming in from an industry where, as we moved into cloud and [software-as-a-service] environments, organizations basically needed to re-earn business time and time again," Gilbertson said. "One of the ways that we did that was focusing on customer success, making sure that when they use a service or application, that it was being used to the most benefit for the organization."
Old colleagues
While this is his first job in government, Gilbertson said Gianforte, a Republican former member of Congress, reached out earlier this year after his name was recommended for the CIO position. The two were previously acquainted as Gilbertson was an early employee of RightNow Technologies, a customer relationship management software firm Gianforte founded in 1997 and sold to Oracle in 2011 for $1.5 billion.
"I haven't been interacting with him as he's been working in the government lately, but for all that time at RightNow we worked together in some shape or form," said Gilbertson, who joined Oracle briefly after it acquired RightNow. "I've always considered the governor a very inspirational leader and really welcome the opportunity to come and work for him again."
But Gilbertson, who described himself as a fourth-generation Montanan, also said he took the job because it presented an opportunity "to give back to the state that I've lived in my entire life."
"While I've had lots of opportunities to travel for work, I've lived nowhere else but Montana," he said.