Missouri faced 'roadblocks' on data literacy during COVID-19
Missouri state officials initially struggled to adopt data-driven practices at the onset of the pandemic, but the tide has turned, Chief Operating Officer Drew Erdmann said.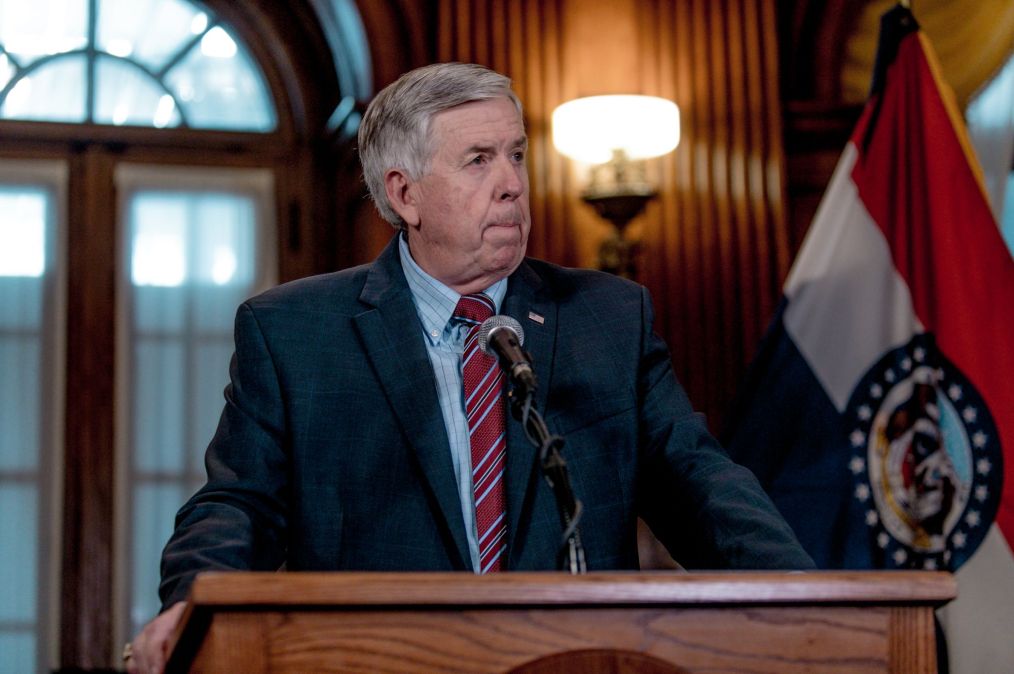 Data has played a "paramount" role in enabling public officials to issue effective public health orders during the COVID-19 pandemic, Drew Erdmann, Missouri's chief operating officer said on Tuesday, but the journey to foster data-driven decision making in state government wasn't easy.
Speaking at a virtual conference hosted by Tableau, a software analytics company that has contracted with dozens of states and cities to build COVID-19 data dashboards, Erdmann shared Missouri's struggles last year to initially get public workers on board with the data-sharing and data-collection necessitated by the pandemic. In contrast to the state's current "dynamic" data environment, Erdmann said, the disparate data sources — some of which came by modern means and some via fax — made sifting through data sets and keeping the state's public dashboards updated a tall task.
In addition to data collection, Erdmann said, there existed an attitude among public officials that data is something best kept private, instead of shared — even during crises.
"When people talk about 'they own their data, they own their data,'" Erdmann said, "the language there sets up barriers, as opposed to 'I'm a steward of this.' And I do think the language matters. And quite frankly, that's internally. We're facing a lot of challenges in terms of the culture that has emerged over decades where people have an ownership mindset. There's goodness there, but there's also not goodness there, very candidly."
To reverse the isolationist mindset around data in Missouri's state government, Erdmann said, he helped organize a COVID-19 "fusion cell," a daily meeting that can convene hundreds of people across the state's 16 executive agencies. The event, meant to allow the state to coordinate a comprehensive COVID-19 response, also "liberated" officials who may have previously not had a reason to share their data or skill set with other agencies, Erdmann said. The process of establishing a "data culture" in state government around the use of performance metrics and digital dashboards had begun years earlier, but "quite frankly, we hit some road blocks," he said.
"People want to keep things in-house, they want to keep it narrow, they don't want to share, they don't want to share good news, they don't want to share bad news, they don't want to share news. They want to keep it under control, and in some cases, it becomes a starting point. That's not where we are today, but that was a challenge we faced along the way," Erdmann said. "And the basic roadblock there was not necessarily will, but basically skill. And we had, from senior level to the front line, people who had never been invested in, had never been trained, had never been in an environment that nurtured them."
As a result, he said, fostering a COVID-19 response largely became an enterprise approach to investing in "the basics of management," he said, including more than just data-driven decision making. For example, Erdmann said, there are now state employees who are highly skilled in manipulating dashboards, creating performance metrics and managing data and who hold office hours for colleagues interested in improving those skills. The positive reinforcement from those interactions raises state government's data literacy, Erdmann said, even in the state's highest office.
"The COVID-19 response forced [data-driven decision making] at the governor's level," Erdmann said. "I just came from a Cabinet meeting where the governor said explicitly to the Cabinet, in our first time meeting in-person in a year: 'Look, I did not fully appreciate the power and value of things such as dashboards and data. Now I do. Every single decision was shaped by that.'"