Minority hiring, internet-of-things key projects in Durham's startup program
The North Carolina city's Innovate Durham program, modeled after San Francisco's Startup in Residence, is bringing seven local startup firms into city hall for 12 weeks.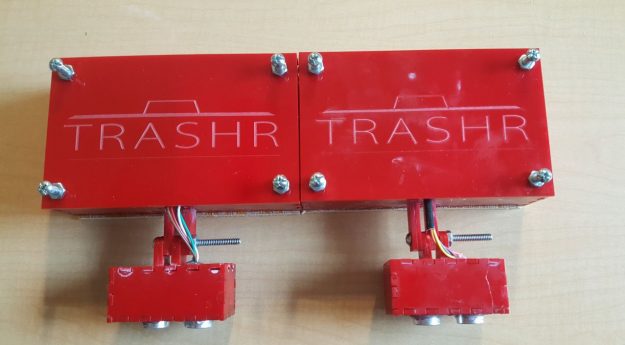 Seven small tech companies in Durham, North Carolina, are moving in with the city government for the next three months as part of a program that'll give them access to city and county resources in exchange for developing solutions to municipal problems.
Innovate Durham, now in its second year, lets the chosen firms use local government agencies as labs to develop their products. In return, the city of Durham and surrounding Durham County get to test out potential solutions to long-running issues.
"These companies get a chance to do research in our sandbox since the opportunity to work with a large city and county can be a huge resource for companies at this stage," Ben Kittleson, a senior budget analyst with the city of Durham, said in a press release. "At the same time, the city and county get to explore the use of new technologies and new approaches to serving Durham residents."
The Innovate Durham program was developed in the image of Startup in Residence, which was created in 2014 by then-San Francisco Mayor Ed Lee, giving newly founded tech firms a brief stay in city hall to develop their ideas while potentially solving a few things for the bureaucrats. The program, initially boosted by a federal grant, has spread quickly, and now aims to reach 100 cities within the next five years. STIR announced its 2019 cohort of 31 cities earlier this week. Similar initiatives have also sprouted up in places like Pittsburgh and Kansas City, Missouri .
In Durham, the companies selected this year all have fewer than 10 employees, and are developing applications that seek to cover issues ranging from trash pickup to vehicle performance to bias in the hiring process. Each firm is matched with a city or county agency.
A startup called TRASHR , for instance, will be embedded within Durham city's solid waste management department. The company, run by four students at North Carolina State University in nearby Raleigh, is developing internet-connected sensors that can detect how full a trash bin is, signaling back to a database that waste management authorities can then use to map out waste-removal routes.
TRASHR is one of two participating companies specializing in so-called internet-of-things development. The other is Rownd , which makes a gadget that plugs into the standard diagnostic port on a car's dashboard. The gadget, according to Rownd, monitors engine performance, location, acceleration patterns, collisions and maintenance schedules, and sends data to a proprietary app that displays information back to users. Rownd's eight-person team is working with the city of Durham's fleet management agency.
Another Innovate Durham participant, Applyable, is working with the county's Human Resources Department to develop an online job-application platform that the company's founder, Raymahl Sutton, says is designed to eliminate implicit bias against minorities among employers looking to make hires.
Applyable attempts to mitigate that bias, the company's website states, by allowing a job applicant to create a résumé that "removes superficial information and only leaves the important information needed to assess qualification." That superficial information, the company says, includes people's names, the colleges they attended and the names of previous employers.
What's left, the company explains, is a job application that highlights an individual's experience and skill set, without identifying information that could set off a hiring manager's latent biases. Sutton, who is black, told WRAL-TV he came up with the idea for his company after experiencing prospective employers who were more likely to call him back when he shortened his first name to "Ray" on a job application.
"By testing our software with an organization, we can learn so much more and build an even better product," Sutton told WRAL. "If all goes well, this could be the trampoline we need to spring recruiting change all over the world."
The Innovate Durham program runs through Nov. 20, with a demonstration day scheduled for early December.