Michigan sues HP over $49M IT revamp project
A decadelong effort to overhaul the Department of State's systems is now tied up in court.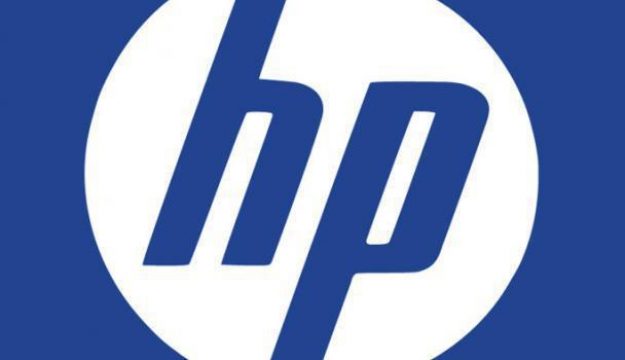 A decade after Hewlett-Packard began work on a $49 million IT modernization project for the state of Michigan, the two sides are now headed to court.
Last week, Michigan's Department of State announced the state would be suing HP in Kent County Circuit Court, alleging a series of delays and contract breaches by the company scuttled efforts to refresh a mainframe system that was becoming increasingly costly to maintain.
The suit demands roughly $11 million in damages from HP, as well as the funds to cover the cost of finding a new vendor to finish the system revamp.
"HP simply failed the state of Michigan," Secretary of State Ruth Johnson said in a statement. "We have no choice but to take HP to court to protect Michigan taxpayers."
HP filed a response and counterclaim to the suit Friday, denying those claims and alleging the state contributed to the project's delays as it "failed to provide sufficient and qualified resources, which produced inconsistent and insufficient direction to HP."
"It's unfortunate that the state of Michigan chose to terminate the contract," an HP spokesman told StateScoop. "HP remains willing to work with the state on reaching a constructive resolution."
All the legal wrangling is to the detriment of Michigan taxpayers, said Fred Woodhams, a spokesman for the Department of State. He noted the project's original goal was to revamp the state's systems for issuing driver's licenses and vehicle registrations at 131 offices across Michigan.
With no end to the project in sight, those systems remain painfully out of date.
"It was largely programmed in the late 1960s, some of it in the early 1970s," Woodhams said. "It was largely programmed in computer languages that are no longer taught in colleges and universities anymore. It would've entirely replaced it with a modern system."
That prompted the state to look for a solution, with the work starting in earnest in September 2005. From the beginning, work "proceeded at an inconsistent and erratic pace," according to Michigan's suit.
The state claims that by January 2011, it had paid HP roughly $28 million, with no deliverables to show for it. Johnson ultimately renegotiated the contract in 2013, installing some deadlines for the project in an attempt to spur action.
But as IT staff with Michigan's Department of Technology, Management and Budget continued to work with HP to make progress on the overhaul, they claim the contract changes failed to have their desired effect.
"When it became apparent they weren't going to be met, that's when we ultimately decided to end the arrangement with HP," said Caleb Buhs, the department's spokesman.
HP claimed it only missed those deadlines because the state failed to provide it with guidance on an array of issues and failed to properly test the products HP created. Yet, the company still "delivered valuable goods and services for Michigan's residents."
Michigan officially ended the contract on Aug. 28. Three days later, the state claims HP pulled its workers off the job site.
Woodhams said that caused big problems for his department, since the company was able to complete "ExpressSOS," an online portal for Michigan drivers to do things like renew their licenses or apply for vehicle registrations.
Buhs noted that it's now "widely used" in Michigan, but HP hasn't turned over any of the code it uses to keep it running.
"If there's a problem with our online system, we don't have the code to make changes to it, so it could be very difficult for us to fix it if it were to go down," Woodhams said.
In its counterclaim, HP refused to turn over that code as "HP has developed for the state is an integrated system, and there is a but a single set of source code." It calls the demand for that material "arbitrary and unlawful" and the state's pursuit of damages "capricious."
Kevin Desouza, the associate dean for research at Arizona State's College of Public Programs, has spent years studying government IT projects at the state and federal level. While he believes HP will ultimately be compelled to return the source code, he's less certain about the prospect of damages.
"At the state level, I've not heard of too many cases where the states have been bold enough to sue and try to recover damages," Desouza said.
But until the case is finally resolved. Michigan's IT staff will have to hold on long enough and hope to avoid any sort of major system failure.
"Currently, we are maintaining the current systems that we do have, but in the long term we need to get a replacement," Buhs said.