Michigan and Ontario form smart-mobility pact
The two governments said they'll research technologies that can improve transportation across their shared border.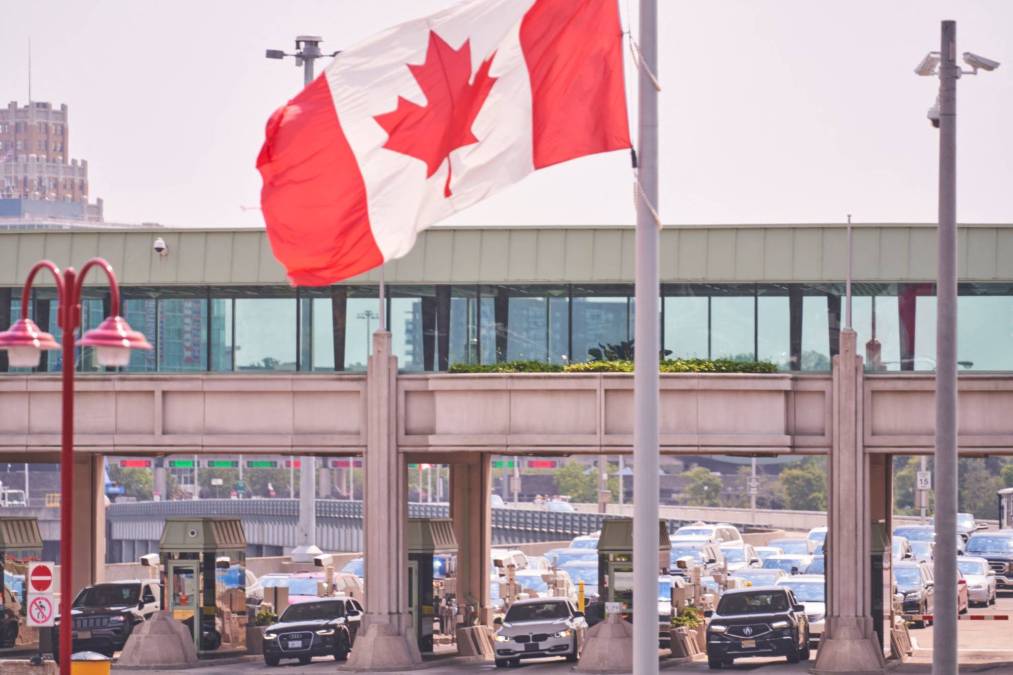 Michigan and the province of Ontario, Canada, will work together to find more energy-efficient and multimodal methods of shipping goods across their shared border, Michigan Gov. Gretchen Whitmer announced Wednesday.
The two governments signed an agreement to turn their shared bridge and tunnel crossings into a testbed for new mobility technologies. Officials said the goal is to create a roadmap for easily implementing automated- and connected-vehicle pilot programs, which starts with analyzing data on traffic safety and congestion at the border.
More than 25% of the $700 billion in annual trade conducted by the U.S. and Canada crosses through a Michigan-Ontario border crossing, making it the most active border crossing in North America, according to the state.
"Advancements in transportation technology have the potential to make the way we travel and transport goods safer, more efficient and environmentally friendly," Caroline Mulroney, Ontario's minister of transportation, said in a press release.
The project's vendor, which has not yet been selected, will have just over a year to identify social, economic or environmental benefits that could come from increased mobility collaboration between Michigan and Ontario. Issues including access to transportation in urban communities, first- and last-mile delivery, emergency transportation and shipping logistics will be considered, according to a procurement document that requests a final report by the end of 2022.
The two governments first collaborated on an automated-vehicle pilot in 2017 that saw a pair of semi-autonomous vehicles drive back and forth across their border to see if automated vehicles could reduce gridlock around border crossings. Michigan also last year began to test unmanned, automated boats and drone programs throughout the Great Lakes through its Future Mobility office, with a goal of improving freight delivery.