Mayors meet with NSC's cyber lead as ransomware crisis continues
Anne Neuberger, the deputy national security adviser for cyber, discussed the Biden administration's ransomware strategy with a group of mayors, the White House said.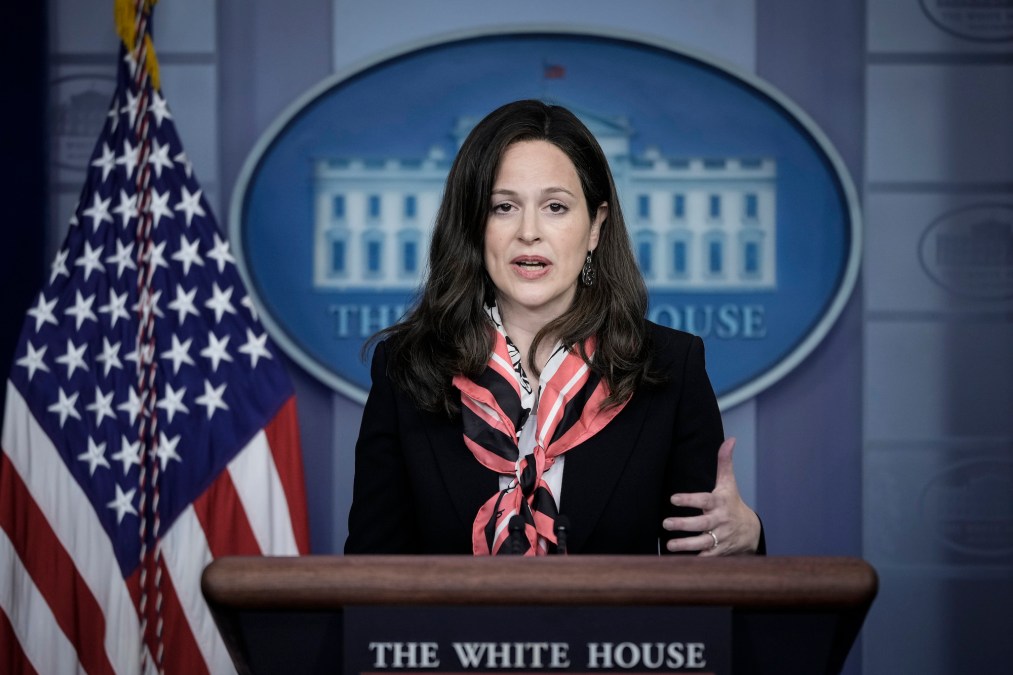 As the Biden administration continues its attempt to push back against ransomware and other cyberthreats, a group of mayors from around the United States got a virtual briefing Tuesday from Anne Neuberger, the deputy national security adviser for cyber and emerging technology.
During the meeting, which was held with members of the bipartisan U.S. Conference of Mayors, Neuberger described the administration's attempts to fight ransomware, which includes disrupting operations and applying diplomatic pressure to countries that give safe harbor to cybercriminal gangs, the White House said. Last month, President Joe Biden held a meeting with his Russian counterpart, Vladimir Putin, the contents of which included a discussion on ransomware actors operating out of Russia. At the time, the administration was responding to attacks against Colonial Pipeline, a major fuel distributor, and JBS, a leading meat supplier.
Neuberger's meeting with the mayors came against the backdrop of yet another massive ransomware attack against the software firm Kaseya, which has affected as many as 1,500 organizations worldwide. So far, no U.S. cities have been identified as victims, though many local governments depend on the managed service providers who use the Kaseya platform targeted by affiliates of the REvil ransomware gang.
On Tuesday, White House Press Secretary Jen Psaki said that "if the Russian government cannot or will not take action against criminal actors in Russia, we will take action or reserve the right."
According to the White House, Neuberger and mayors in attendance also discussed how the federal government can improve its relationships with cities and towns when responding to cyberattacks. Much of that work will fall on the Cybersecurity and Infrastructure Security Agency, which has increased its anti-ransomware messaging to local governments in recent months. The agency, however, is still awaiting the arrival of Jen Easterly, Biden's nominee to lead it, whose confirmation is being held up by Sen. Rick Scott, R-Fla.
The U.S. Conference of Mayors did not respond to a request for comment on the meeting with Neuberger, whose outreach has included other representatives of state and local government as the Biden administration shapes its cyber policy. Last month, she met with a bipartisan group of state attorneys general.