Mass. company wants to change how governments illustrate budgets
Several towns and cities across the country are seizing on the software to craft visual budgets and engage citizens.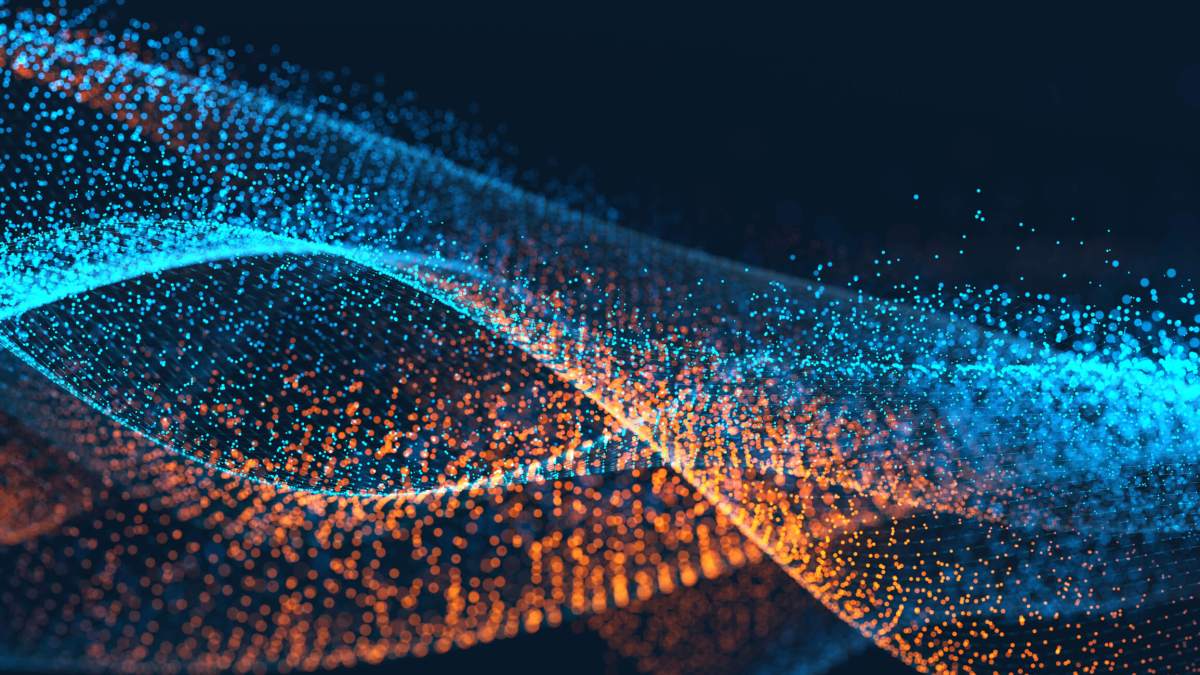 Near the sites of the first battles for American independence is a company guiding a major technological revolution in how citizens engage with government spending.
The small Visual Government team, based in Arlington, Massachusetts, is on the cusp of helping nine cities and towns across the state release budget visualization websites, with five others already online. It's all part of an effort to help people understand where local governments are spending their money without sifting through reams of numbers.
"Our real mission here is just to try to connect the dollars to the services," said Alan Jones, co-founder of Visual Government. "Either there's a general lack of interest in the city and town's budgets or people just assume the city's information is so hard to get that they just don't want to dive into it."
The open source software the group developed provides a visual way for citizens to understand the various incomes and expenses governments deal with, and offers a tool to let residents enter in their yearly tax bills to see where exactly their money goes.
"It's not a big mystery that somebody's trying to hide from you, how your government is making decisions about your tax dollars," said Annie LaCourt, the other co-founder of Visual Government. "The process of making those decisions is sometimes mysterious. It seems to me that this way of visualizing the budget data is one way to show people that they're not so mysterious, they're actually based on some principles of reality."
Arlington beginnings
The process of creating the "Visual Budget" software started in Arlington in early 2013.
After spending seven years on the town's board of selectmen unsuccessfully pushing for Arlington to start making its budget more visual, LaCourt saw an opening for action once she entered the private sector.
While working as a consultant with the Arlington-based software firm Involution Studios, she asked the group's director, Juhan Sonin, if such a project was possible. Sonin took to the idea immediately and sought out the help of Jones, who had served as vice chairman of a citizens committee appointed to report on the Arlington budget for an annual townwide vote on policies. The pair then reached out to Arlington's town manager, Adam Chapdelaine, to start coordinating with the town's staff and ensure that the data they were using to build the tool was accurate.
"Our deputy town manager would basically go over once a week to Involution Studios and started working through iteration after iteration of this tool until it got to where it is now," Chapdelaine said.
By October 2013, the "Arlington Visual Budget" website was ready to launch. Even after months of hard work, Jones makes it clear that Sonin and other staff at Involution did not "receive a penny" to make the project happen.
Gaining recognition
With the final product online, Chapdelaine set about showing off his town's shiny new system. In 2014, the website won the Massachusetts Municipal Association's "Innovation Award." Other towns and cities started taking notice.
"It got a lot of publicity, and cities and towns started contacting us saying, 'Can we do that?'" Jones said.
But with no formal organization in place, Jones felt the group's ability to help other municipalities use the tool would be limited. In response, he created the "Visual Government" organization, with LaCourt, Sonin and a handful of others on board to give governments the technical support they need to get the software up and running.
The group began accepting small fees from other towns around Massachusetts to help them implement the software, but Jones calls the group still "largely a public service."
As the fledgling company worked to start building a reputation for the service, Chapdelaine lent a hand once more. In January 2015, the Massachusetts Selectmen's Association asked Chapdelaine to give a presentation on the project, and he brought along the Visual Government folks for the event's accompanying trade show.
"I think the combination of a person who has done it who is talking about it to this group of municipal decisionmakers, tying in with the fact that there was a presence at the trade show with someone who could talk about how to get the software up and running for them, sort of is what officially lit the fuse and really started having it spread," Chapdelaine said.
Getting municipalities online
With buzz about the tool spreading, Jones, LaCourt and company set about working with interested officials to help them develop visual budgets of their own.
The "Visual Government" team put together what Jones calls a "starter kit" for governments, and the staff commits to working closely with them for up to two years to get the project off the ground. The kit costs about $3,000.
"We work with them to prepare the data and support them for two years and we made it very affordable so it doesn't have to go through the full budget procurement process, basically at the discretion of the town manager or treasurer, they can engage us," Jones said.
The first step is for Jones' team to get their hands on the necessary data from the municipality, which can come in the form of a few Excel files with information on things like expenses, revenues and reserve funds. From there, Jones and LaCourt work with the officials to see what kind of visualizations might work best for them.
"We spend a lot of time talking to clients about 'how do you best represent how your budget works and tell your story to your citizens about what your budget constraints are?" LaCourt said.
The team does have some flexibility based on the needs of each client, offering different tools for different needs.
"If there's a particular budget item that you'd like to explain further, when you hover it with the mouse, a balloon pops up with an explanation, so you can add that to a spreadsheet," Jones said.
Brendhan Zubricki, town administrator for Essex, Massachusetts, decided to pursue the tool after seeing Chapdelaine's presentation January, and he said the set-up process is a relatively simple one.
"They simply asked us to break down our revenue and spending," Zubricki said. "Our town accountant was able to easily provide them with spreadsheets that they used to drive the model."
Zubricki noted that the process of setting up the site was finished by May, requiring only minimal input from his staff overall.
Independent efforts
Cities and towns also can download the Visual Government team's open source software. That's exactly what Lucas Ames did in Charlottesville, Virginia.
"Right now Charlottesville only publishes the budget in a very large PDF booklet, and so I knew there were a lot of great visualizations out there and I wanted to do something at the civic level to help clarify the city budget," Ames said.
Ames helps run the open data advocacy group "Smart Cville," and when he heard about the efforts of the other like-minded officials in Massachusetts, he seized on the software, using his own coding skills to set up the tool.
He used to the tool to bring together Charlottesville's budget data and generate graphics, and he added extra elements to clarify what each graphic represented. The city then worked with Ames to ensure the data he was providing was accurate.
"They spent a lot of time making sure that the data was clear and they wanted to be sure that what we were providing was accurate, so they did review the site for us before it went live, which was certainly much appreciated, but the development time and efforts were from Smart Cville," Ames said.
Sonin applauds independent efforts like the one in Charlottesville.
"Charlottesville picked it up, they did their own judo on it, which is beautiful," Sonin said. "They've done a little more education up front on it, things like that and took the core visualization technique and embedded their lovely service."
Now, Charlottesville officials are excited about the tool's potential.
"The more hands-on we can make things, the better," said Kristin Szakos, a Charlottesville city councilor. "Everyone uses things differently, so while it may not be the best way for everyone to look at the budget, younger people might certainly be more comfortable with this sort of tool."
But Ames wasn't the only independent developer to seize on the software. The group "Code for Asheville" partnered with staff from the city of Asheville, North Carolina, to create a similar site, and LaCourt said there could be more.
"Charlottesville and Asheville are the only open source users who have asked us questions, but there could be others we don't know about," LaCourt said.
Feedback rolls in
With the tool already up and running in a variety of towns and cities, Visual Government is eager to hear what users think of the software. Already, Chapdelaine has heard from Arlington residents.
"I think the majority sense that I get is that it really provides a different perspective on things," Chapdelaine said. "You know the fire department is 'x' big or you know the town manager's office costs this much, but when you see how much your tax bill proportionally goes to it, it really shows what a good deal you get in your tax dollar, even if I may be biased in saying this."
Chapdelaine thinks the website has already started to save the town time when it convenes its annual meeting.
"We're a town meeting where 252 elected members annually come together in the spring as our legislative body, and that meeting used to take 9, 10, even 12 nights in the past," Chapdelaine said. "This year we actually did it in five nights, which is a record, and I don't claim it to be a hard and fast metric, but I feel like in some part the shortening of that session is due to the fact that much of the information is already readily available."
In Essex, Zubricki said his staff used the tool to present two different budgets to the town meeting: One version showed the town's revenue picture with the tax dollars that came from the town continuing to lease out properties in a seaside neighborhood, and one version showed the drop off if the town stopped that practice.
With that visualization in hand, Zubricki thinks voters were able to make an informed choice.
"The town meeting ended up supporting the continued leasing, via a new, long-term, future lease, as part of a non-binding vote this past May," Zubricki said. "It's an intuitive way for most people to break down our budget."
But beyond even these practical applications, Chapdelaine credits the tool with helping to change the culture in Arlington.
"Even if thousands upon thousands of residents aren't looking at it, if they just have a general awareness that the government is being transparent, I think that creates an environment where they're more likely to have trust in what the government's doing," Chapdelaine said.
Chapdelaine thinks the software can build that kind of trust for the next generation of Arlington residents as well.
"Municipal governments sometimes get a bad rap of being a bunch of old white guys making decisions about things," Chapdelaine said. "But that's not what it's about, it's about your entire community, and making sure we can invest the time and tools that can engage the younger populations is important and I think this is part of that."
Visual budget's future
Even with plenty of positive reviews rolling in, the Visual Government team is looking for new ways to improve the software and hopes to make it more accessible to municipalities by offering it as a software as a service. LaCourt also wants to see the software offer more choice to officials looking to tailor the tool to their needs.
"We chose a trendline and a treemap, but that treemap could be a bar chart or a pie chart instead," LaCourt said. "I just think that communities should be able to choose for themselves what's going to most communicate their data to their citizens."
Sonin believes the software is in the "primordial ooze stage," and he sees no limit for how its capabilities could expand.
"Right now, it's sort of a one-way experiment," Sonin said. "We need something where I'm at home, I'm not necessarily in all the town meetings, but I have a few suggestions or, 'Hey, that's a little off, we need to adjust it,' about how citizens can participate even more versus just consuming the data."
Looking farther down the line, the team is even considering scaling the software up so it can apply to the state and federal levels.
"It's not like the state and town and city budgets are so radically different," Sonin said.
But, like any good revolution, Jones believes the will of the people is what will truly chart the tool's future.
"Who knows where it goes from there?" Jones said. "It'll be driven by what the people want."