Louisiana waives fee for digital driver's license app to slow virus
The current pandemic has led Louisiana Gov. John Bel Edwards to drop a small fee associated with registering the app in hopes of slowing the spread of COVID-19.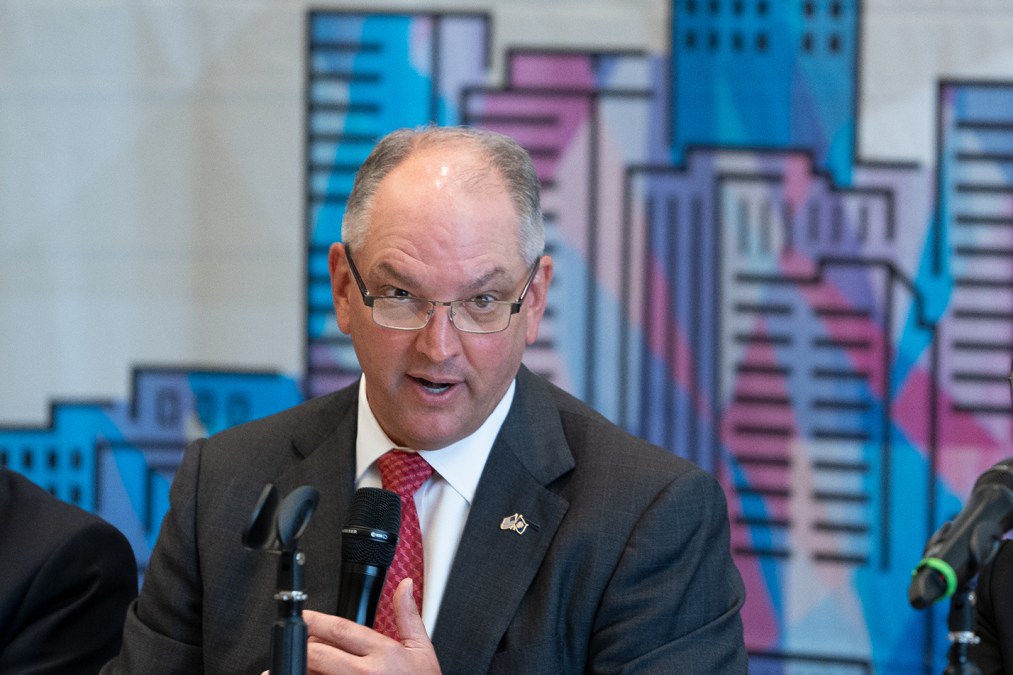 In yet another attempt by government to encourage social distancing during the novel coronavirus pandemic, Louisiana Gov. John Bel Edwards announced Wednesday that the state's digital driver's license mobile app is now free to use.
The governor said the state will waive the usual $5.99 fee to sign up for the service, called LA Wallet, which allows users to display a legal driver's license or identification card for any age-verification request, including from law enforcement. The app also allows users to renew their licenses and perform other functions online, without needing to visit a physical state Office of Motor Vehicles, though they remain open.
"Since the beginning of our partnership, LA Wallet has always kept the people of Louisiana at the forefront of what they do and this latest action is no different," Edwards said. "There have been many disruptions to our daily lives as we try to slow the spread of COVID-19 in Louisiana, and I want to thank LA Wallet for doing their part to make life a little easier for the people of our great state. Louisianans are resilient and we will get through this together."
As with physical cards, Louisiana's digital licenses are valid until they expire, at which time the user is required to pay the renewal fee for a new license.
Louisiana was the first state to implement digital driver's license technology with the app's launch in 2018.
Fortuitously, LA Wallet was designed to be used with a "hands-off procedure," at the request of law enforcement officials who during the app's development were concerned not with germs, but potential Fourth Amendment violations — users need not hand over their phones when displaying their IDs.
The offer of free licenses is but one gesture amid the state's efforts to slow the spread of the COVID-19 disease, of which there are 257 confirmed cases and four related deaths in Louisiana. Bel Edwards is also encouraging small businesses throughout the state's 64 parishes to apply for federal business aid as he asks the Trump administration to expand support for the state's nutritional assistance programs and to provide economic injury disaster loans to businesses.