Los Angeles should 'thrive' in pandemic recovery, CIO says
Los Angeles vastly expanded its digital service offerings last year, but 2021 presents a crucial opportunity to continue that trend, city CIO Ted Ross said.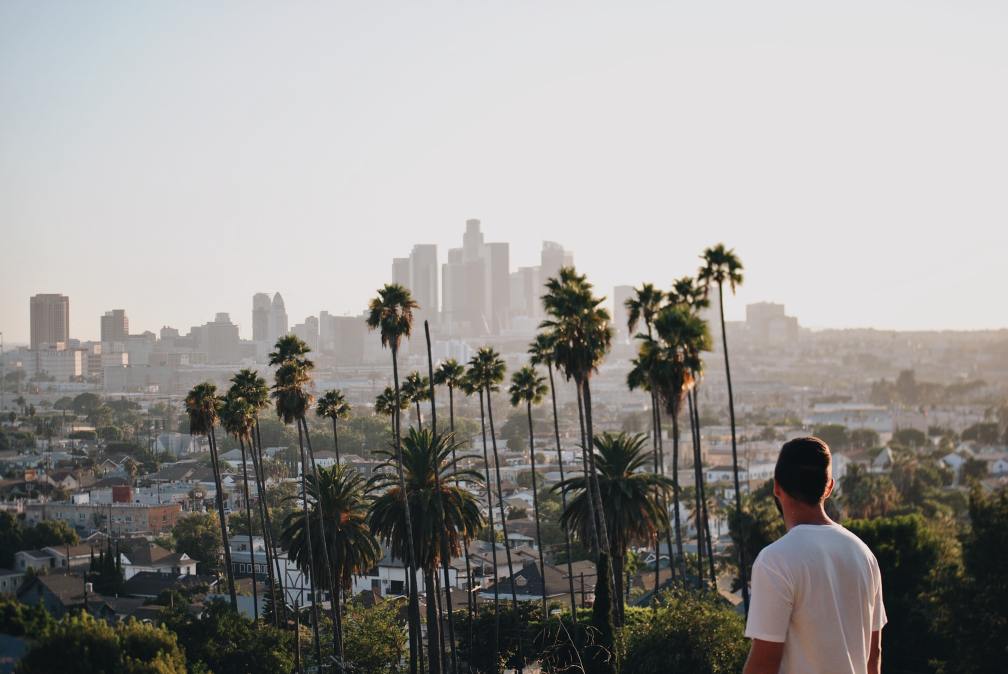 Los Angeles has moved more services online than ever before to meet the needs of residents during the coronavirus pandemic, but city Chief Information Officer Ted Ross said Wednesday that the coming months will be equally vital to the city's digital government efforts.
"We want 2021 to be a year in which we thrive and not just survive," Ross said on Wednesday, speaking at a virtual conference hosted by Laserfiche, a Long Beach-based enterprise software company.
Los Angeles has been in the process of an "all-encompassing effort" to transition to contactless government over the past year, Ross said, starting with internal shifts to remote work and a virtual permitting process.
"[The city developed] a whole series of digital services that previously didn't exist," Ross said.
The city transitioned 11,600 staff onto a secure cloud platform in a matter of days in mid-March, he said, and eventually stood up remote environments for 18,000 city employees. Individual agencies have also implemented their own COVID-19 adaptations, Ross said, including the city's sanitation bureau moving virtually all of its processes from paper to digital. Everything from bid requests to overtime requests is now online, Ross said, saving the city time and improving security.
"A physical overtime request signed by a supervisor … opens us up for potential fraud and counterfeit, but it also means if someone wants to know where their request is, they can never check in on it," Ross said of one of the city's old paper-based processes.
'Tremendous efforts'
Ross also said the pandemic has also ushered in greater use of emerging technologies, like machine learning and 5G. He said 300 of the city's garbage trucks are equipped with cameras and machine-learning software that can pick up incidents sanitation workers miss, like overgrown bushes or graffitied walls, and automatically create service tickets.
The city is also building up its network of connected traffic signals that can be controlled from a single access point, called the Automated Traffic Surveillance and Control Center. Staff at the Los Angeles Department of Transportation can take stock of how many pedestrians cross 4,500 intersections in the city, a task Ross said is noteworthy ahead of the city's plans to host the Summer Olympics in 2028. (The ATSAC was originally developed in preparation of the city hosting the 1984 Summer Olympics.)
"Sometimes people think of LA as a car city, and that's really not the reputation we want to have," Ross said. "So we've been making tremendous efforts using artificial intelligence and machine learning to do pedestrian counts so we can alter our cityscape not just for cars to move quicker through the city, but for pedestrians to have a much better experience."
The city has also taken advantage of the COVID-19 pandemic to improve its digital services and its single sign-on portal, called Angeleno Account. Los Angeles Controller Ron Galperin has also created several digital maps detailing where city residents can find food, shelter and city services over the past year. He also issues a plea last fall for a longer-term strategy so that the city can continue to offer more digital services.
"People expect high-quality services to be delivered with as much ease and efficiency as possible," Galperin said last October. "This is especially true and necessary during a worldwide health crisis, and necessity is so often the mother of invention. In this unique moment, Los Angeles has the opportunity to step up and be a leader in providing high-quality digital government services, an effort that must be guided by a clear and comprehensive strategy that benefits all Angelenos."