Kentucky launches website to help felons regain voting rights
The new site is aimed at more than 152,000 people who had their voting rights restored through an executive order by Gov. Andy Beshear.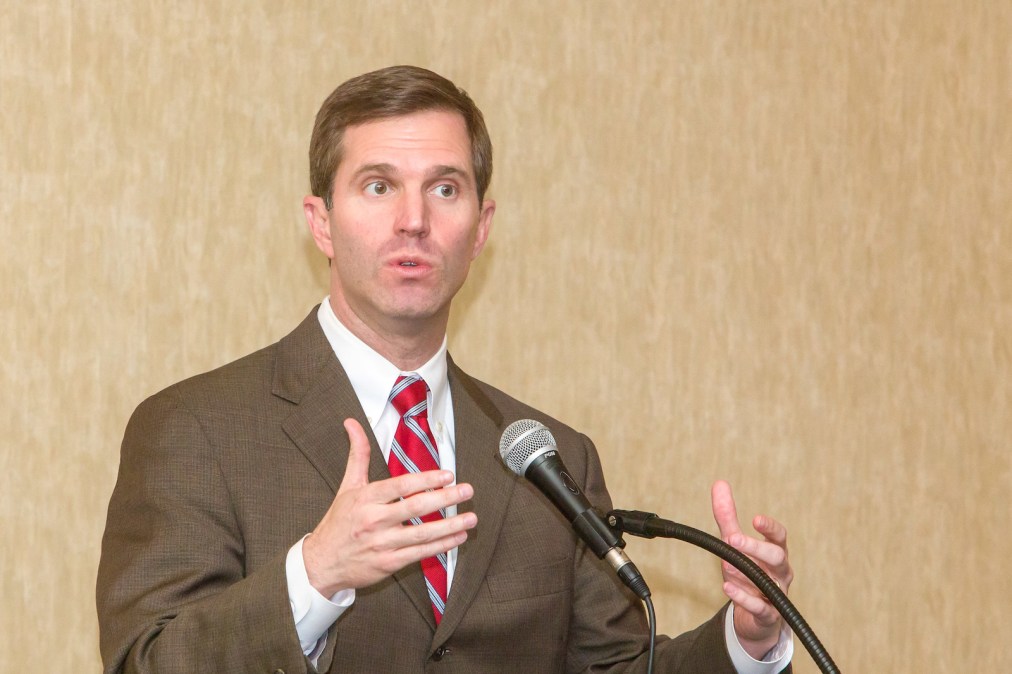 Kentucky Gov. Andy Beshear on Wednesday introduced a new website on which residents who have served sentences for non-violent felonies can check to see if they have regained their right to vote.
The site, which features a simple web form that checks the user's first name, last name and date of birth to determine eligibility, follows an executive order Beshear signed shortly after taking office last December that restored voting rights to more than 152,000 individuals.
"My faith teaches me forgiveness — that we should welcome these Kentuckians back into our communities and allow them to fully participate in our democracy," Beshear said at a news conference in the state capital of Frankfort. "With the launch of our new website, we are making sure these Kentuckians know they can register to vote."
Before Beshear's December order, Kentuckians seeking to have their voting rights restored had to appeal directly to the sitting governor, a power that was seldom used by Beshear's predecessor, Matt Bevin. Beshear signed the order on his third day in office.
According to the governor's office, after entering a name and date of birth into the website, users will be asked to confirm the county where they were convicted or are serving a supervised release. People who qualify under Beshear's executive order are then directed to information about voter registration, including the state's online registration system.
Felons who have not yet completed their sentences for most non-violent offenses (Beshear's order does not cover treason or bribery in an election) will be informed whether they qualify for the restoration of their voting rights before they finish serving their time, according to Beshear's office. The website also contains a formal application for individuals who do not qualify for automatic restoration. Kentuckians face an April 20 deadline to register to vote in the state's May 19 primary election.
The state's Justice and Public Safety Cabinet, which is running the new website, could not be reached for comment.
The Kentucky site joins other efforts to use digital services in the criminal justice reform process. Multiple jurisdictions in California and Illinois, for instance, expunge marijuana-related convictions using an automated tool called Clear My Record, developed by the civic-tech organization Code for America.