Body-worn cameras have struggled to achieve desired reforms
A report from the Council on Criminal Justice finds that cameras alone have not been enough to make police departments more transparent or trusted.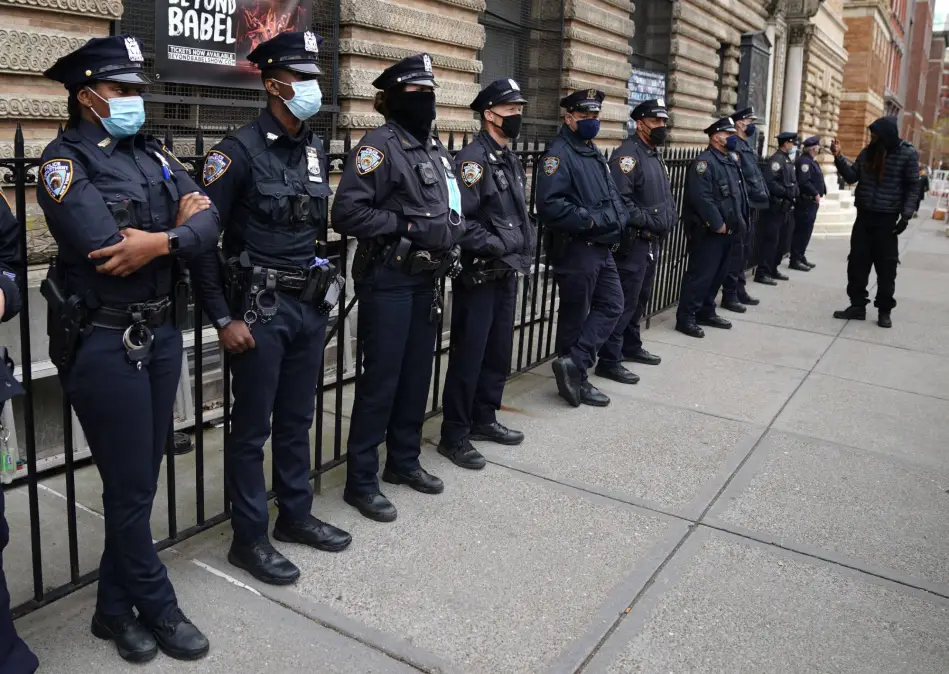 Despite exponential growth in adoption over the past seven years, the body-worn cameras acquired by police departments nationwide have struggled or failed to result in the changes to officer behavior and public trust that advocates of the technology have sought, according to a report published this week by the nonprofit Council on Criminal Justice.
Although camera programs — which took off after the 2014 fatal shooting of Michael Brown in Ferguson, Missouri — have been launched with the goals of reducing misuse of force and biases in policing, numerous law enforcement studies that CCJ examined found minimal evidence of that happening in the interceding years. Moreover, there are still wide inconsistencies in how effectively police departments are using their cameras, which can result in some officer-involved activity evading the accountability that the devices are meant to provide, said Nancy La Vigne, a criminal justice expert and the executive director of CCJ's task force on policing.
"One of the problems with cameras is that they're not activated when they need to be," she said in an interview.
Body-worn cameras, La Vigne said, proliferated after Brown's death to promote transparency.
"With that regard, are they fulfilling that goal?" she said. "Yes, but. That 'but' is you need to have the camera activated. The jurisdiction or agency has to release the footage in a timely manner. It's still only getting one camera angle, unless you have multiple officers present."
Information on the precise number of body-worn cameras in use is dated — the most recent count CCJ cited was completed in 2016 — though it does show a post-Ferguson inflection. By 2016, the group said, 80% of all big-city departments had launched a camera program, while about half of all agencies nationwide had outfitted at least some of their officers with cameras.
"This share has continued to grow in recent years, fueling expectations on the part of the public that most, if not all, police-community interactions will be captured on video," the report reads.
'Some say yes, some say no'
Still, the implementation is choppy, leading to less-than-desired improvements in transparency and public trust. The CCJ report stated that many departments have been slow to release footage, which does little improve police departments' reputations. And still many communities are unaware if officers are wearing cameras at all, La Vigne said, though the report cited one study that found that people are more likely to perceive camera-equipped officers as "procedurally just."
Yet police also have to do more than just wear body cameras to gain that trust, the report found. A 2017 survey conducted by researchers at the University of Nevada, Las Vegas, cited by CCJ found that 66% of respondents said that cameras could improve police-community relations, while just 36% said the devices could defuse racial tensions. In fact, the report found other evidence that camera-equipped officers speak less respectfully toward Black people than to white people, citing a National Academy of Sciences review of camera footage.
There is evidence, La Vigne said, that cameras have brought down the number of public complaints. But the report shows that cameras' impacts on use of force and racial disparities are still inconclusive at best.
"Do BWCs prevent misuse of force? Some studies say yes, some say no," she said. "They must be changing behaviors in some way. We don't know if they're changing officer behavior, citizen behavior or both."
And the presence of body-worn cameras certainly does not stop the most alarming police encounters. The past week saw the release of body-camera footage of a Chicago police officer fatally shooting 13-year-old Latino boy named Adam Toledo and a Windsor, Virginia, officers pepper-spraying a Black Army lieutenant during a traffic stop at a gas station last December. And still many other incidents, such as the killing last May of George Floyd in Minneapolis, are filmed by bystanders.
"We see some of the most heinous and high-profile incidents where it doesn't matter who's watching or what cameras are on an officer," La Vigne said.
'Auto-triggering'
While cameras alone won't fix police behavior, La Vigne said there are several policy steps she'd like to see police departments take regarding their use. Particularly, she'd like to see them be more stringent about when the cameras are turned on.
"We would like to see very clear activation policies where officers are held accountable when not using their cameras," she said. "I'd like to see camera footage released in a timely manner."
She also said she'd like to see more experimentation with "auto-triggering" technology, that can automatically switch on an officer's camera when cops exit their vehicles, draw their weapons or get in proximity of each other. Some camera manufacturers, like Axon, have started offering these functions.
But ultimately, she said, the fix lies in department policy, not gadgets.
"At the end of the day, like every other policing technology, they're not silver bullets and you really need to address the underlying culture of the agency and the agency's accountability mechanisms," La Vigne said.