Indiana inks $77 million dollar deal to modernize tax system
The state will start a four-year upgrade next year to replace its 25-year-old technology.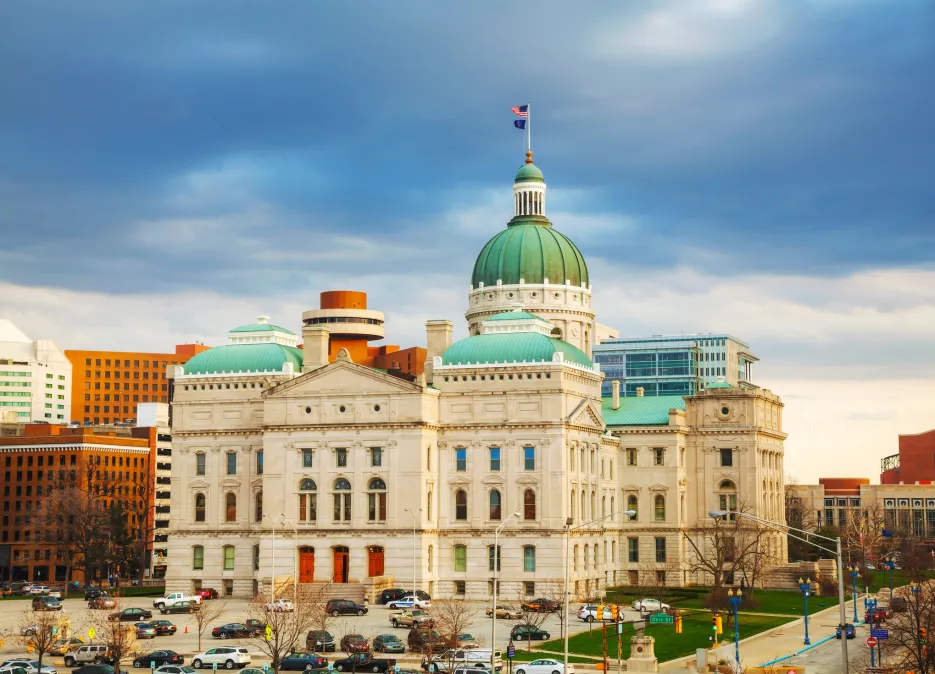 Four years after implementing new tax monitoring technology , Indiana has all but eliminated its tax fraud — and the state is now ready to modernize how law-abiding citizens file and pay taxes as well.
On Wednesday, the Indiana Department of Revenue announced a contract with Colorado-based Fast Enterprises LLC to upgrade its existing tax infrastructure system in four phases over the next four years, changing out the incumbent 25-year-old system for Fast Enterprises' GenTax Integrated Tax System. The contract went into effect on Aug. 20.
The upgrade from the DOR's current processing system will offer a new filing system for tax returns, as well as new infrastructure for making payments and managing individual and business tax accounts. Residents will also have access to a portal that enables electronic filing of retail sales tax and submitting power of attorney and transcript requests, among other tools.
"Our current system has limited DOR's ability to provide best-in-class service to our customers and business partners," DOR Commissioner Adam Krupp said in a statement. "Unfortunately, our system simply does not allow room for much-needed improvements to increase efficiency or promote transparency, nor does it effectively support the sheer volume or complexity of transactions we handle for our customers each year."
The deal, worth $77.7 million that will be paid out in installments over the next 10 years, will be funded at least partially through a $33 million spending increase approved by the state legislature in 2017 for 2018 and 2019. Krupp has said he expects the remaining funds to come from budget increases in 2021 and 2022.
Fast Enterprises, a software and consulting company that began working with state government clients in 2000, currently holds contracts with 40 tax and revenue agencies in more than 26 U.S. states, seven local governments, three Canadian provinces and seven national governments, according to its website.
The company plans to move at least six employees to Indianapolis to facilitate the transition, according to a statement from Mark Rankin, a managing partner at Fast Enterprises.
"They will work in partnership with agency staff using our unique implementation approach to give the citizens and businesses of Indiana a modern tax administration system," Rankin said in a prepared statement. "We are excited to have been selected for this important project."