Indiana CIO Dewand Neely to step down
After 15 years with the state, the chief information officer said he's found another role with a local nonprofit that he thinks will sate his need for public service.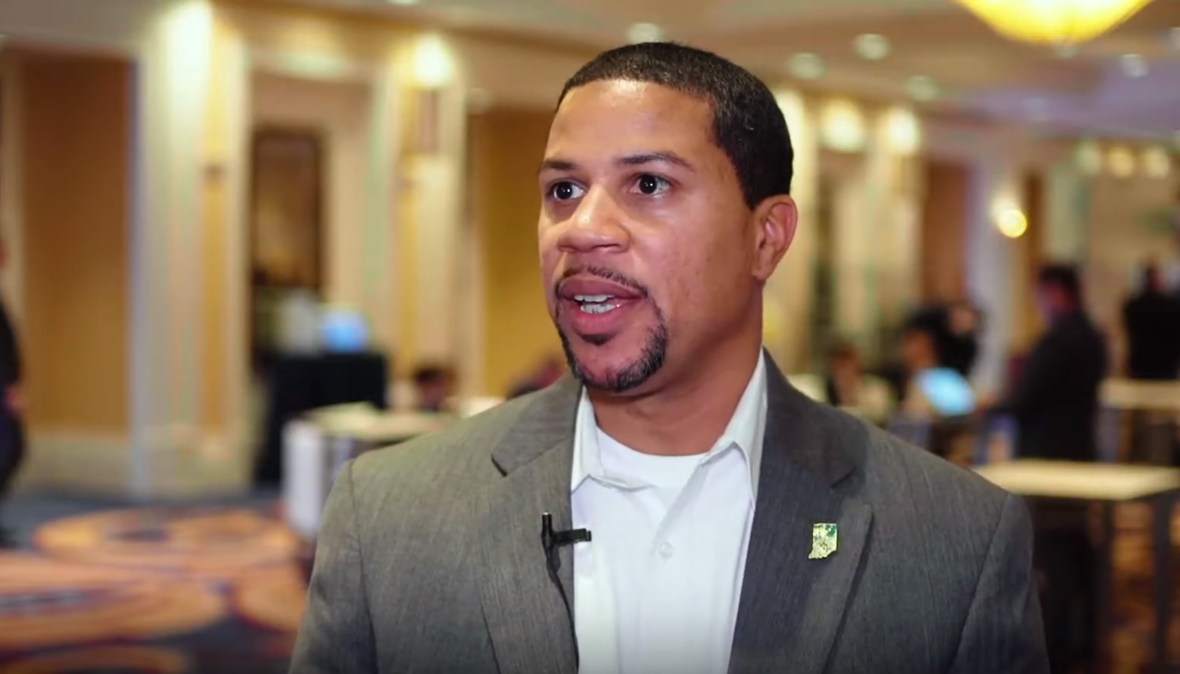 After 15 years with the Indiana state government, Chief Information Officer Dewand Neely is stepping down.
In what Neely described to StateScoop on Wednesday as a "bittersweet" decision, he'll officially leave his position as the state's top technology official on Nov. 22 to take a job as the chief operating officer of Eleven Fifty Academy, an Indiana-based nonprofit group that trains and places people in technical careers.
Neely wasn't looking to leave state government, he said, but the opportunity was aligned with an interest in public service that he'd unexpectedly developed after joining the state as a senior system administrator in 2004.
"About five years into my employment with the state, I finally understood what public service was," Neely told StateScoop. "You get a different level of satisfaction from public service than you do from the private sector. I always told myself if I had to leave it would be hard to find something that gets me excited and fulfills me besides public service."
But helping people to advance their careers and earn more money, while still working with technology, fit the bill, he said.
"That's a good mission," Neely said. "You're helping people better their quality of life and helping to address the shortage we have in the coding field and more importantly in the cyberscecurity field, as well."
Graig Lubsen, director of communication and external affairs for the Indiana Office of Technology, told StateScoop that he believes the new role is well-suited to Neely's character.
"Dewand is really a personable individual," Lubsen said. "If you can't get along with Dewand, the problem is most likely going to be with you. Dewand has always cared more about the individual and you as a person, and work was always secondary. Not that it wasn't important, but he looked out for people. He always gave back."
Since becoming state CIO in 2015, Neely put issues of cybersecurity, interagency data-sharing and digital government at the top of his agenda, areas where his focus on getting people to work together effectively figured prominently. Digital government, which Neely describes as "enhancing experience and meeting citizens where they are," is currently undergoing a transformation in Indiana through the development of a new content management system and the state's single sign-on system.
According to Lubsen, Indiana recently signed a contract with the Australia-based software company Squiz to replace its existing enterprise CMS, launched in 2008, with something more modern to support the state's websites. Soon, he said, the state will begin moving about 200 websites containing some 70,000 web pages onto the new platform, called Matrix, to provide a "citizen-first experience" and to ensure a common look and feel for all the state's web presences.
The state's new identity management solution, called Access Indiana, launched with its first services in February, allowing residents to access to access a variety of services using a single platform, rather than needing to log in to each one individually. The state has continued to add new applications to the platform and added several more on Tuesday, Lubsen said, for a total of 16. Within the next nine months, he said the state also plans to integrate INBiz, the state's business services portal, into Access Indiana, bringing some 400,000 existing users along with it.
For Neely, being CIO has meant serving people, and to do that, he's first had to learn how to effectively cooperate with the other agencies within state government.
"[It's] making sure the technology agency is seen as a strategic partner by the other state agencies, not just an IT infrastructure shop that keeps the lights on," Neely said. "Then they can go about finding solutions together. What I viewed as most important was relationships with the agencies. They have to trust you, and if they don't trust you it's going to be an uphill battle."
In addition to attempting to change how people think about the state's IT agency, Neely said he's also worked to change how people within Indiana state government think about cybersecurity, or at least encouraged them to think about it in the first place. On that front, Neely, who co-chairs Indiana's cybersecurity council, was unwilling to claim victory, but said he believes the state now has "the pieces in place" to be security-minded if agency heads support it.
According to the Indiana Office of Technology, Neely's replacement hasn't been named. As he moves on, Neely says he's "torn."
"I'm going to miss it terribly," he said. "I'm going to miss it just because I have a long list of things I want to get done, but … you're always going to have a list so you can't let that dictate what you do. And I'm very much looking forward to the new challenge. It's definitely going to be a growing, learning opportunity for me and that excites me."