Indiana to connect 10,000 homes with $51 million broadband fund
This second round of funding in a $100 million program has received $53 million in matching funds from 16 participating cooperatives and private telecom companies.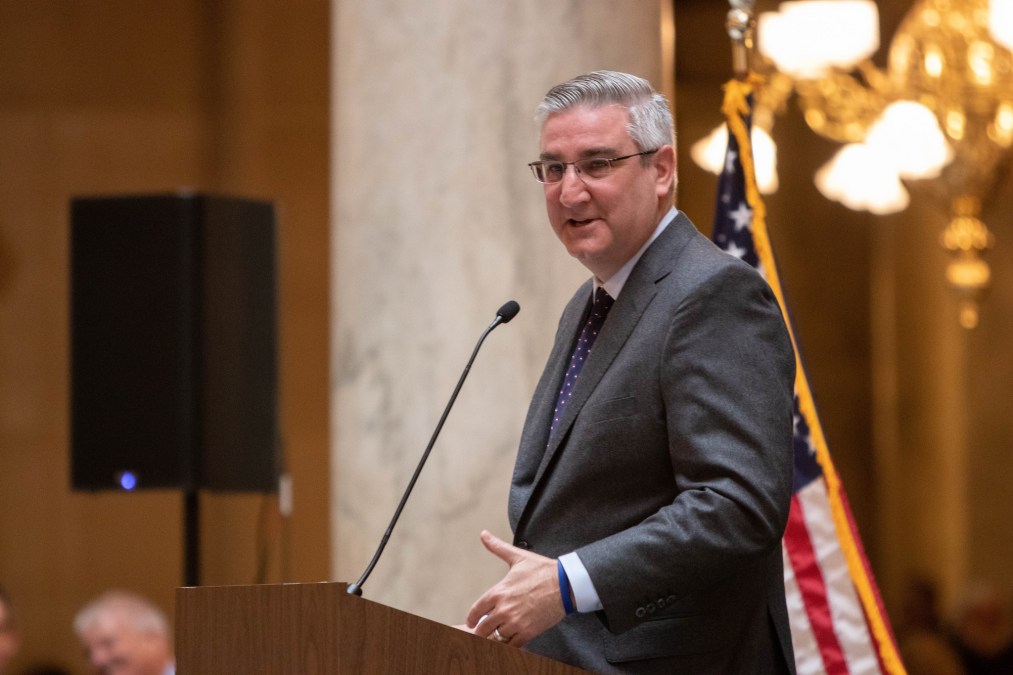 Indiana Gov. Eric Holcomb on Thursday announced a $51 million investment in the state's broadband infrastructure, representing the second round of a $100 million program.
The funding, which is to be spread across 50 projects, is expected to deliver high-speed internet to about 10,600 homes. The funding comes through the Next Level Connections Broadband Grant Program, of which $79 million has now been dispersed.
In the latest funding round, Holcomb's office said, 16 telecommunications providers and utility cooperatives contributed more than $53 million in matching funds.
"Lieutenant Governor [Suzanne] Crouch and I have been dedicated to improving internet access for years, and now COVID has only made the need for affordable, dependable broadband more apparent," a statement from Holcomb read. "This latest round of grants will give more Hoosiers access to more affordable, quality internet regardless of where they live, work or go to school."
The state will distribute a third round of broadband investment at a later date that has not been announced.
The digital divide was a contentious political issue before the coronavirus pandemic, but the health crisis has accentuated the shortages of internet access where they're most prevalent, such as in low-income urban areas and rural communities. The need to access a stable internet connection for remote work or distance learning during the pandemic has emphasized the importance of access, leading a growing number of government and non-government organizations to launch free new Wi-Fi networks or distribute devices that provide impromptu wireless access.
According to an April survey from the Pew Research Center, 53% of Americans said that the internet has been "essential" to them during the pandemic, while an additional 34% said the internet is "important, but not essential." Though city and state governments, like Indiana's, have grown increasingly involved in encouraging the private sector to build in underserved areas, Pew's research also shows that the majority of Americans don't believe the government has a responsibility to ensure everyone is connected. Of nearly 5,000 adults surveyed, 62% said they do not think the government has a responsibility to ensure the public has internet access.
Many others, however, including Democratic commissioners in the Federal Communications Commission, have argued that internet access is "a right," that it should be treated as a utility, like electricity, and that its importance, particularly for accessing health care and remote education, should not be diminished.