How modern identity platforms can help states blunt fraudulent claims
Modern identify and access management platforms can prevent bad actors from entering state systems — and streamline citizens' experience, says a new report.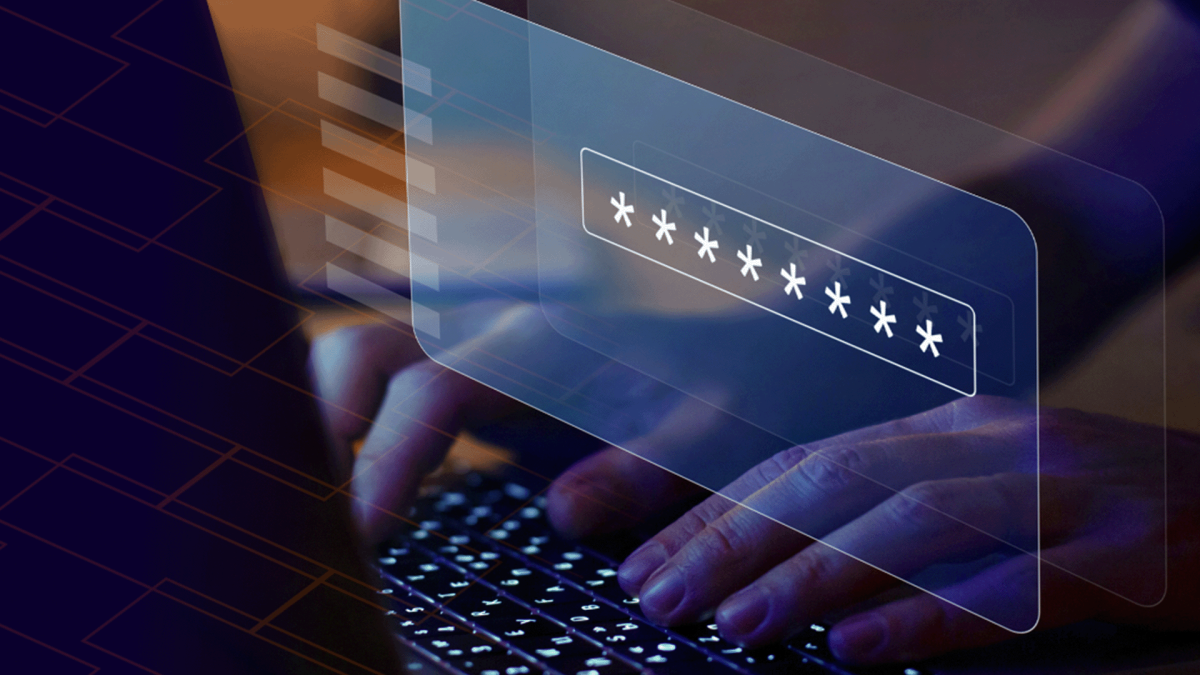 An estimated $39.2 billion in funds handed over to states through the Coronavirus Aid, Relief and Economic Security (CARES) Act were paid out improperly, according to Department of Labor inspector general's report released in May 2021. Much of that was tied back to fraudulent activities.
Since then, the longstanding challenge of identifying and stopping fraudulent claims and payments doesn't appear to have improved, according to a new StateScoop special report. The report notes that Colorado identified $73.1 million in potentially fraudulent benefits payments between March 1, 2020, and April 30, 2021, while Ohio filled approximately $477 million in fraudulent unemployment assistance claims over a similar period.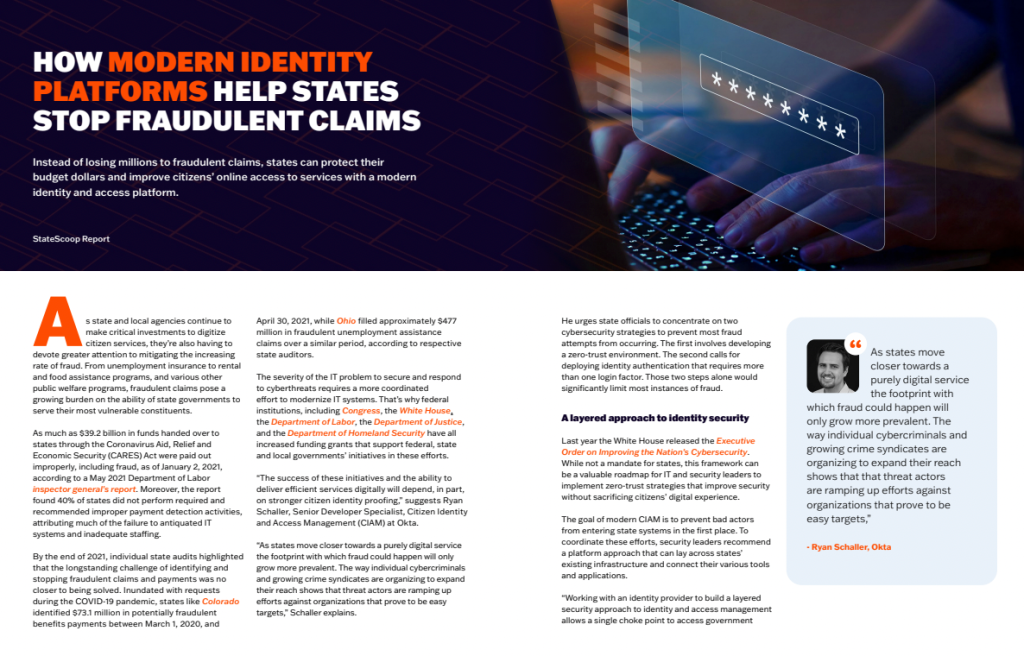 The ability to combat fraud depends on increasing "stronger citizen identity proofing," says Ryan Schaller, Senior Developer Specialist, Citizen Identity and Access Management (CIAM) at Okta in the report. The report, produced by StateScoop and underwritten by Okta, outlines steps states can take to erect identity and security roadblocks designed to blunt fraudulent activities.
"As states move closer towards a purely digital service, the footprint with which fraud could happen will only grow more prevalent. The way individual cybercriminals and growing crime syndicates are organizing to expand their reach shows that threat actors are ramping up efforts against organizations that prove to be easy targets," Schaller explains.
He urges state officials to concentrate on two cybersecurity strategies to prevent most fraud attempts from occurring. The first involves developing a zero-trust environment. The second calls for deploying identity authentication that requires more than one login factor. Those two steps alone would significantly limit most instances of fraud.
Having an identity platform that gives organizations the maximum flexibility to integrate various login factors is critical because when the system detects an anomaly, this step becomes the last checkpoint before a user — or fraudster — gets access to data and resources.
Okta's acquisition of Auth0 gives agencies and their developers greater flexibility in the development stack for how they integrate and expand authentication, the report explains. That enables them to respond appropriately to users with different levels of knowledge or experience — from young adults to seniors — based on how they interact with a platform.
The good news, according to the report, is that today's identity platforms can lay across the existing infrastructure and integrate identity into a single view. Hence, it no longer matters as much as it once did whether each state agency has worked to build its own identity systems.
Download and read the full report from Okta.
This article was produced by Scoop News Group for StateScoop and sponsored by Okta.