Georgia, North Carolina take aim at tax fraud with new app
A new federal grant is helping the two states partner with a company to use driver's licenses and "selfies" to cut down on fraud.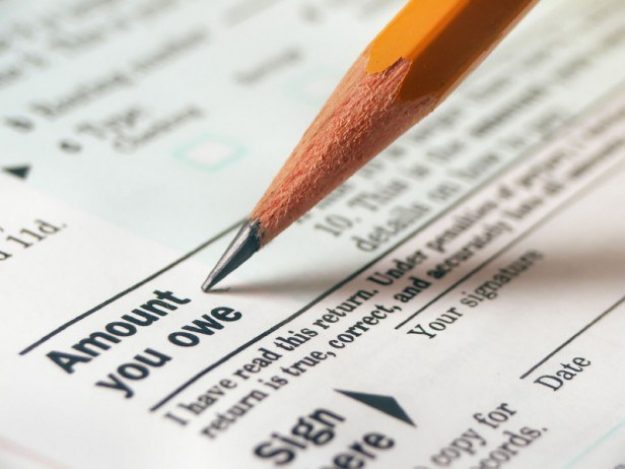 A simple "selfie" could soon help prevent tax fraud in Georgia and North Carolina, thanks to a new federal grant.
With the help of a $1.8 million award from the National Institute of Standards and Technology, the identity technology company MorphoTrust is now launching a pilot program with the two states to test the use of an electronic ID for tax filings.
Starting late next year, the company hopes to offer people in Georgia and North Carolina the chance to download an app that lets them create a secure way to verify their identities when filing their state tax returns using nothing more than their driver's license and smartphone camera.
"Our unique focus is trying to take the trust we all have with that in-person use of the driver's license and bring its equivalent to the Internet so you can do business securely online," Mark DiFraia, a senior director at MorphoTrust, told StateScoop.
The funds come as part of NIST's National Strategy for Trusted Identities in Cyberspace program, and the company is using the cash to build a partnership between several agencies in both states and tax preparation company H&R Block. The Georgia Department of Driver Services and North Carolina Department of Transportation will validate the new IDs with their existing driver data, then the Departments of Revenue in both states will be able to accept the new, more secure tax filings.
"Tax fraud is always a threat, and we're always seeking a way to get ahead of bad actors," said William Gaston, a spokesman for Georgia's Department of Revenue.
Both North Carolina's Department of Revenue and Department of Information Technology declined comment on the pilot program.
DiFraia said his company started taking aim at tax fraud because last year was "really a tough year for individuals on this particular problem." Indeed, Intuit's popular "TurboTax" program had to stop accepting state tax filings briefly in February after it noticed a sharp increase in criminals using stolen information to file fraudulent state tax returns.
MorphoTrust is hoping this new electronic ID will eliminate that type of fraud.
"It gives the taxpayer the assurance that, regardless of when I choose to file, nobody will be able to file ahead of me and steal my refund," DiFraia said.
The new app asks the user to take a photo of his or her driver's license, then to take a "selfie." That information will then get sent to the motor vehicle agencies to help the states prove that the person registering is "actually the person that went physically to the DMV once upon a time to prove who they were," DiFraia said.
Once that's verified, users will then be able to use the app to file their returns securely.
"No matter where a tax return is filed from, the Department of Revenue will always ask me for permission and always ask me to authenticate my identity before they process the tax return and, ultimately, the refund," DiFraia said.
Users will be able to choose whether to take advantage of the new system, and DiFraia said the company is hoping to get 75,000 people using the app as part of the new tax season starting Jan. 5, 2017.
"I think we all know a good handful of people that have experienced this exact problem, so I'm very optimistic that the public will react to this in a positive way," DiFraia said.
Gaston agreed and said his department will work to raise awareness of the new program in Georgia over the coming months. He noted that Department of Revenue staff are still "hashing out the details" with MorphoTrust on the project, but they're excited about the technology's potential to "protect Georgia's taxpayers."
"We feel like we've done a good job with that in the past, but we want to do everything we can to get this money where it belongs," Gaston said.
While Georgia and North Carolina will be the only states working with MorphoTrust on the program for now, DiFraia feels confident that will soon change.
"We built our proposal in such a way that it wouldn't restrict us from doing the same project in other states if they wanted to come on board," DiFraia said. "There's a very high likelihood that you'll see some other states get involved and take advantage of what we're doing."