From coal worker to drone operator — new federal funds designated to retrain workers
The administration announced .2 million in funding to train people to operate drones for government and private services.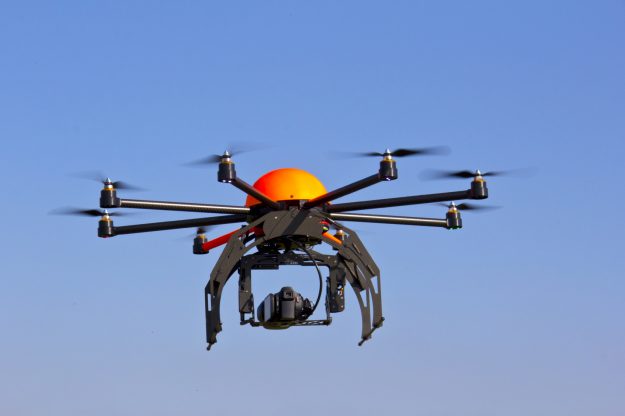 The Obama administration thinks former coal workers could become part of the future drone industry workforce, and it's investing $2.2 million to get that started.
The administration last week designated $2.2 million to be administered by the Appalachian Regional Commission to train former coal workers and others in Virginia to operate drones. The funding is part of the federal POWER Initiative, designed to target federal economic and workforce initiatives that can help former coal industry workers find new jobs.
The goal of piloting drones or using drone sensors would be "to provide commercial and government services — including geospatial surveys, close-up inspections of fixed structures and mapping," according to a White House fact sheet.
Coal mining requires a similar skill set to operating a drone, like good motor skills and an understanding of machinery, Fred Coeburn, a computer networking instructor at Mountain Empire Community College, told FedScoop.
Coeburn teaches an unmanned aerial systems introductory class at Mountain Empire in Big Stone Gap, Virginia — the recipient of the federal funds.
"It's really the same skill set," Coeburn said. "Instead of cutting through the ground you're cutting through the air."
According to the White House, the award "will train 64 new workers, leverage $15,000,000 in additional investment, and enable a private aerospace company in the region to perform work on a major contract – thereby creating 210 new direct and indirect jobs."
Mountain Empire Community College was the first community college in Virginia to offer a drone course, Coeburn said, and that class first began two summers ago.
"It turns out that we are in such a rural area down here in southwest Virginia that it's a good place to start the industry because of the fact that you know in cities and around large towns the [Federal Aviation Administration] has really strict regulations about flying drones over the top of working roadways, over top of people who are not participating in the missions," he said. "So it's a good area to start to examine ways that we can fit drones into the society and into business within the FAA regulations."
Virginia Gov. Terry McAuliffe called the announcement "a big step forward," in a statement.
"From the tourism and agriculture industries to drone technology and cybersecurity, we must do everything we can to leverage our homegrown assets and create opportunity and economic diversification in our coalfield regions," he said.
The goal of the grant, Coeburn explained, is to match course planning with industry needs so students are trained for future opportunities.
"Right now if you look out into the world you'll find that there's actually very few jobs for drone pilots," he said. "So it's sort of a strange thing; it's like we're training people to take jobs that don't exist."
He added: "Why would a business move here to do drone activities if there's no one that they could hire when they got here? So it was like, well let's try to balance the two together."
Coeburn also noted his community college is part of a nearly $900,000 National Science Foundation grant awarded in July to develop unmanned aerial systems curriculum for Virginia schools.
So far Coeburn has had only a handful of former coal workers as students, but that will likely change.
"It's very challenging to replace workers down here… especially out of the coal mining industry where they were making very good salaries, to come up with something down here that will meet their needs," he said.
So far, he said his students have enjoyed the work.
"The students say it's the best homework they've ever had," he said.