South Dakota governor bans tech vendors linked to 'evil foreign governments'
Gov. Kristi Noem signed banned state agencies from issuing contracts to businesses linked to several countries, including China and Russia.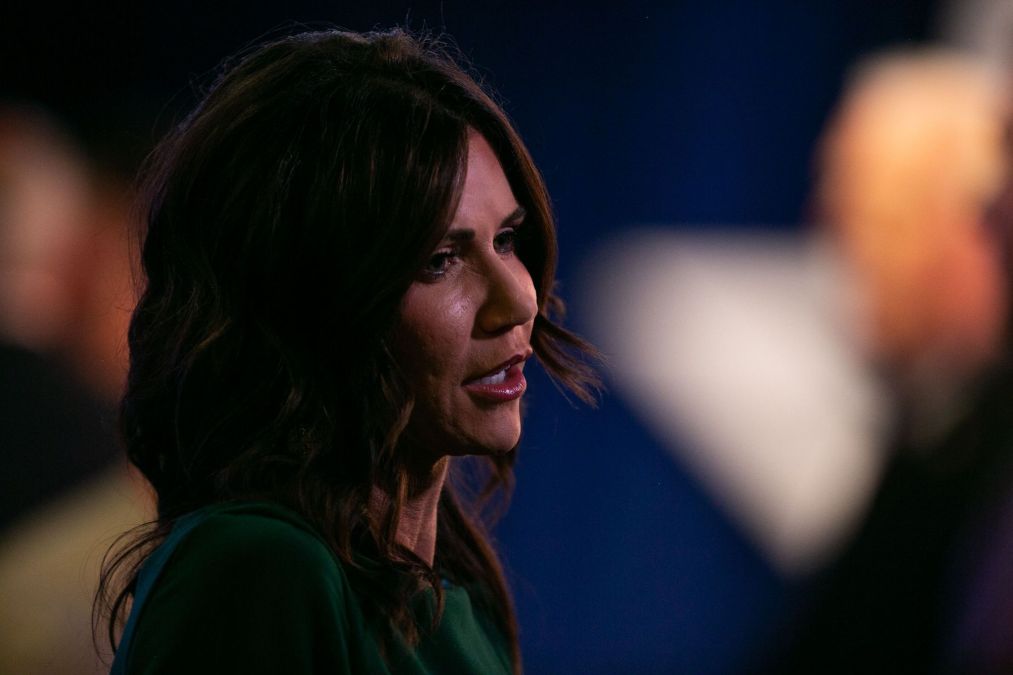 South Dakota Gov. Kristi Noem last Friday took a step beyond her earlier ban of TikTok with an executive order barring state agencies from conducting any business with technology and telecommunications companies tied to what she deemed "evil foreign governments."
The order targets companies based in China, Iran, North Korea, Russia, Cuba and Venezuela. It also includes a requirement that all state contracts require vendors to certify in writing that they — along with suppliers and subcontractors — are not ultimately owned or controlled by a foreign national or government from one of the listed countries. Any vendors found to violate this could have their contracts terminated immediately, according to the order.
Noem's order references steps taken by some federal agencies, including the FBI, Federal Communications Commission and Federal Energy Regulatory Commission, to limit the reach of tech companies based in countries with adversarial relationships with the United States. Noem also said companies linked to the listed countries threaten key facilities, including Air Force bases in both her state and neighboring North Dakota.
"Cybersecurity vulnerabilities may lead to real-world consequences for South Dakota residents, including the targeted take-down of critical infrastructure by evil foreign governments," the executive order reads.
Noem was one of the first in a wave of governors last year to block TikTok from state-owned devices and networks, citing the video-sharing app's parent company, ByteDance and allegations that it shares user data with the Chinese government. More than two dozen other governors followed Noem's Nov. 29 order against TikTok, with a few taking aim at a broad swath of companies linked to China and Russia.
"It is critical that we protect South Dakotans from evil foreign governments," Noem said in a press release last week. "This order ensures that these countries cannot leverage telecommunications or state contract procurements to gain access to crucial state infrastructure and data."
In addition to ByteDance, Noem's order also calls out several other Chinese firms, including mobile device manufacturers Huawei and ZTE, the surveillance camera company Dahua and the video recording equipment maker Hikivision. Those companies have also been banned by other states recently, including Maryland and New Jersey.