Written by
StateScoop Staff
On a crucial third down just before halftime, Jameis Winston rolls out of the pocket, eludes two defenders and throws a missile 40 yards downfield for a touchdown as the Florida State Seminoles take the lead into the break.
You missed this play because you ran to the concession stand to get a jump on the halftime rush, so your options are to ask your buddies what happened, hope for a replay on the stadium scoreboard or wait until you get home to watch it on SportsCenter.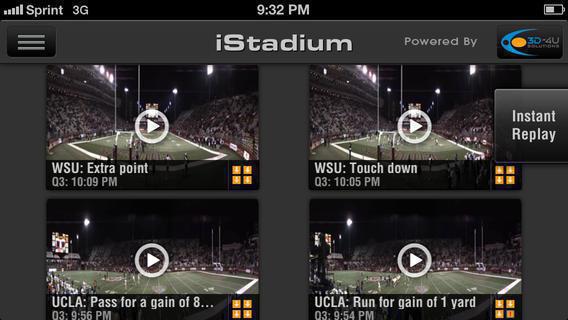 Or you could just pull our your smartphone and immediately watch the play on the iStadium app, which allows spectators at the game to watch replays as they happen. User can also play director if they want, choosing between different camera angles of the play to see exactly what happened for a variety of views.
Florida State University tested this technology this past weekend at the football team's spring game with hopes of bringing it to the stadium for this fall's regular season games.
The free app is available for Android and iPhone and allows users to watch replays from the game on the touchscreen of their phone. The user can tap clips as they appear and then run them in normal speed or slow motion, along with creating their own clips for social media.
The app also features stadium features such as information on where to park, where to get food or a drink, along with the nearest bathrooms.