Fourteen state National Guard cyber units activate ahead of election
National Guard cyber units in 14 states will be on duty Election Day protecting voting-related networks from malicious activity.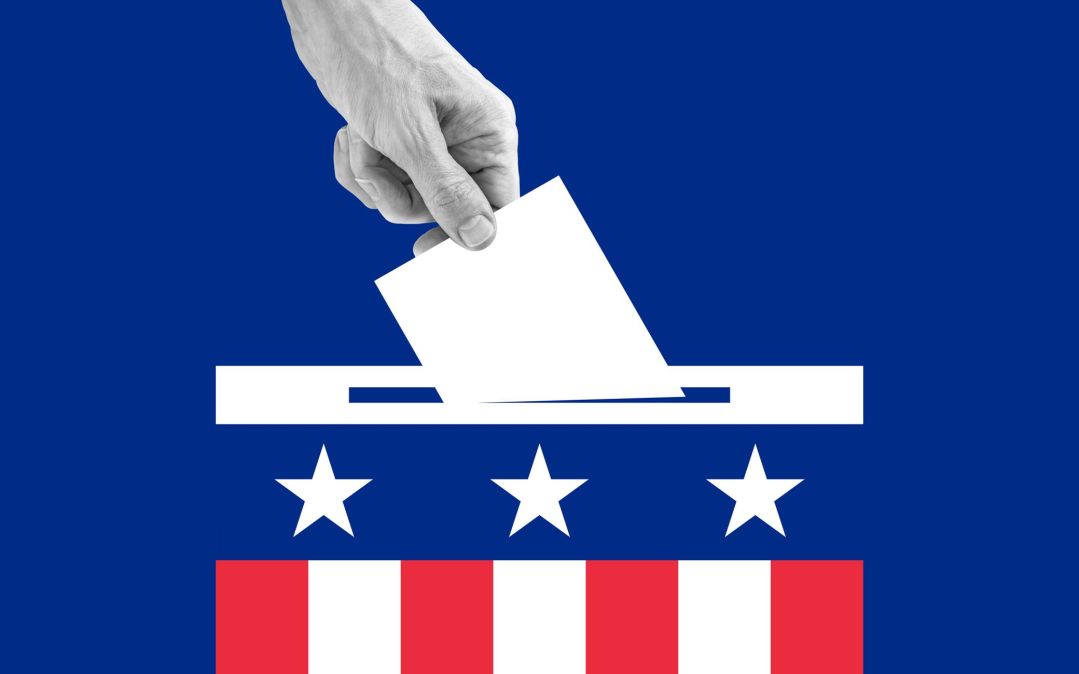 Fourteen states have activated cyber units in their National Guards to help protect election officials' networks from malicious activity during next Tuesday's midterm vote. The posture has become a familiar feature of election security activities since 2016, when Russian attempts to access some states' voter registration systems set off new interest in the cybersecurity of voting technology.
"One of the things making a lot of this possible are states that've just decided to do it," Brig. Gen. Gent Welsh, the commander of the Washington Air National Guard, said Friday during a media briefing that also featured commanders of other states' Guard organizations. "Not everyone's doing it, and those that are have invested in cyber talent and cyber missions for years. If you don't have a cyber unit in your state you're not in a good position to help them protect elections."
Nationwide, there are 38 dedicated cyber units in the Air and Army National Guard, comprising more than 2,200 personnel. Along with Washington, cyber units will also be on election duty next week in Arizona, Colorado, Connecticut, Delaware, Hawaii, Iowa, Illinois, North Carolina, New Mexico, New York, Pennsylvania and West Virginia, the National Guard Bureau said.
Even though Guard involvement in protecting election systems has become more visible over the past half-decade, it's still a relatively new part of the mission.
"Cyber's that new domain. It's a man-made domain," said Air Force Maj. Gen. Rich Neely, head of the Illinois National Guard. "Our goal is to make sure we have as secure elections as possible. We are at the really beginning stages of this."
For many states, National Guard cyber personnel will be one more layer in an operation that involves many other state and federal agencies. In North Carolina, members of the cyber unit will be in constant contact with the Cybersecurity and Infrastructure Security Agency, the FBI and the state departments of Information Technology and Emergency Management as part of a joint cyber mission center. There will be 25 Guard members on duty next Tuesday, up from the 10 who are usually at the operations center, said Army Major General M. Todd Hunt, the adjutant general of the North Carolina National Guard.
Hunt also said his cyber unit's work began well before election day, including conducting vulnerability assessments and penetration tests for local and county agencies and offering cyber hygiene training to a majority of the state's 100 county election boards.
"Some of our states do an extremely great job, but we're all on a journey," Neely said. "We're just one more partner that comes to the table."
CISA Director Jen Easterly said this week her agency has "no information credible or specific about efforts to disrupt or compromise" election-related infrastructure — like voter registration systems, vote-casting and tabulation equipment and websites reporting unofficial results.
But CISA and state election officials are also sensitive to disinformation spread online both by foreign and domestic actors hoping to sow chaos at the ballot box. Welsh, the Washington Air Guard commander, said countering influence campaigns is "not our scope."
Guard leaders on the call said their units are prepared to deal with the potential consequences of disinformation and conspiracy theories. Though, they said, they're not currently seeing signs of unrest unfolding similar to the days and weeks after the 2020 election, which began with cacophonous demonstrations outside ballot-counting facilities and culminated in the Jan. 6 attack on the U.S. Capitol.
"We're not expecting to see anything," said Air Force Maj. Gen. Rich Neely, head of the Illinois National Guard. "But much like we did after Jan. 6, if the Guard's called in, the Guard responds as needed. We're not expecting anything with what we're seeing."
Welsh said the National Guard's participation in election cybersecurity activities can help reassure voters' trust.
"If you look the last few years, the National Guard is still one of the most trusted institutions in the United States," he said. "It does add an air of credibility to what's out there."