Researchers see conspiracy theories forming around National Guard's election work
Disinformation researchers said National Guard cyber units' routine work in election security has caught the attention of conspiracy theorists.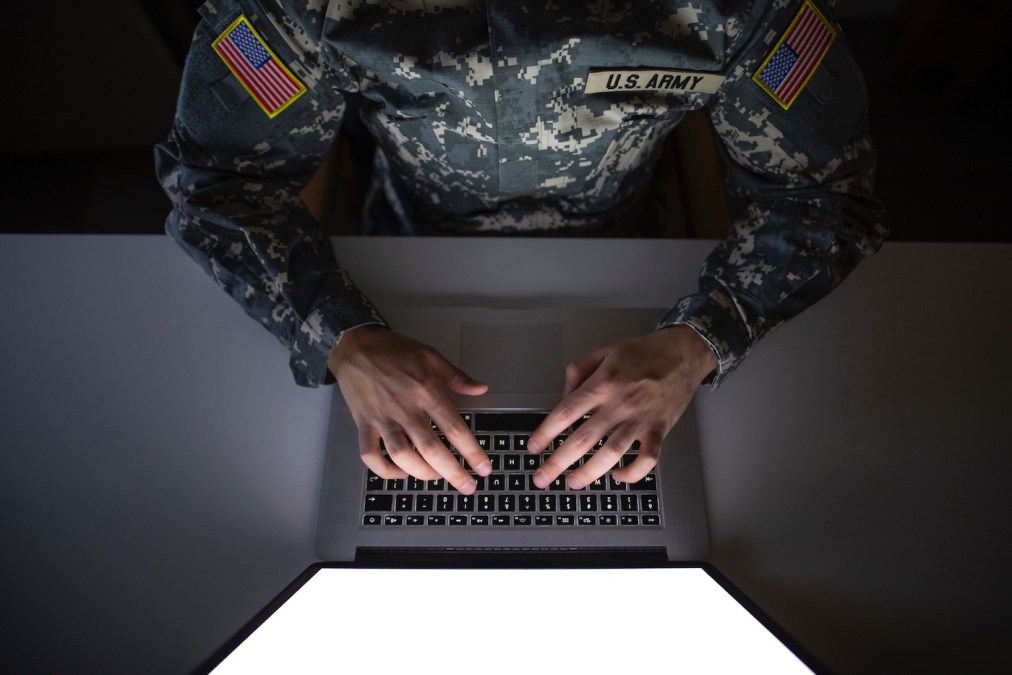 In the span of a weekend after the National Guard described how its cyber units are helping state election officials protect networks from malicious activity, websites and social-media accounts known for fueling conspiracy theories are taking note. The upshot, according to researchers who study disinformation, is that a routine component of election security is the next potential target of activity that seeks to undermine faith in the democratic process.
"We're just putting a pin on it," said Michael Caulfield, a research scientist at the University of Washington's Center for an Informed Public. "But then if you look at the way the reporting is being shared, you do find a lot of conspiracies in that."
The center's co-founder, Kate Starbird, posted a chart on Twitter on Monday showing how a handful of sites influential on the far right had aggregated reporting on the National Guard's work — and how those posts have set off reactions from social media accounts that've previously shared election-related conspiracy theories.
The National Guard Bureau last Friday hosted a media briefing during which commanding officers from around the country described for reporters how National Guard cyber units in 14 states have been activated for Tuesday's midterm elections. While that's fewer than the 27 states that activated Guard cyber units in 2018, Guardsmen have become a more familiar sight in operations centers on Election Day over the past decade, assisting workers from civilian agencies in protecting election-related infrastructure from network intrusions.
"We're just one more partner that comes to the table," Brig. Gen. Gent Welsh of the Washington Air National Guard said during the briefing, which was attended by numerous outlets, including StateScoop.
"One of the things we find in our election work is that one of the things the public needs to know is what's normal and what's not," Caulfield told StateScoop.
But even simple aggregation of a regular — if little-known — component of election security can stir confusion, Caulfield said. A post from the Epoch Times, a publication known for spreading conspiracy theories including QAnon and claims that the 2020 presidential election was fraudulent, has been shared by the likes of Wendy Rogers, an Arizona state senator who's a member of the Oath Keepers, an extremist group that played a key role in the Jan. 6 assault on the U.S. Capitol. (The Oath Keepers' leader, Stewart Rhodes, is currently on trial for his alleged leadership in the attack and faces up to 20 years in prison.)
"Wait, what?! Voting systems are vulnerable to manipulative interference?!" Rogers tweeted with a link to the Epoch Times story.
The reach of these posts is still early, Caulfield said, calling it "pre-viral." But it's something he and Starbird said is worth monitoring. Starbird told CyberScoop that online audiences in 2022 might be more receptive to misinformation and disinformation than they were two years ago.
"Audiences are already primed just from all that happened in 2020," she said.
Caulfield said the reactions he's seen to coverage of the National Guard's election work is an "event in search of a theory."
"It seems nobody has settled on what the theory around this is, but it seems like people are trying," he said.