Written by
StateScoop Staff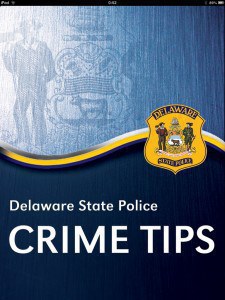 Another New Smartphone App: Mobile Crime Tips:
Delawareans can now use their smartphones to send crime tips to Delaware State Police. A new Mobile Crime Tips app has been added to the collection of apps available at apps.delaware.gov. The app, announced by the Delaware State Police, allows users to report information on possible crime activity directly to a special State Police e-mail address.
Users can report a wide variety of information, including locations, activity descriptions, descriptions of subjects and vehicles, and photographs directly to the Police. Users can make their reports anonymously, if they like.
Apart from the mobile application, anyone who wishes to submit a tip may do so by calling the toll-free number 800-TIP-3333, emailing the DSP directly at crimestoppers@state.de.us or by submitting information online.
The State Police Crime Tips app joins a growing list of smartphone apps that includes an app to report suspicious activity to Delaware's homeland security officials. The Delaware Force 1-2 app helps Delawareans make reports to the Delaware Information Analysis Center (DIAC).