It's time for government to 'throw the old 911 out the window'
The pandemic is bringing more attention to public safety officials, who said in a webinar Thursday that it's time to rethink the future of their role in society.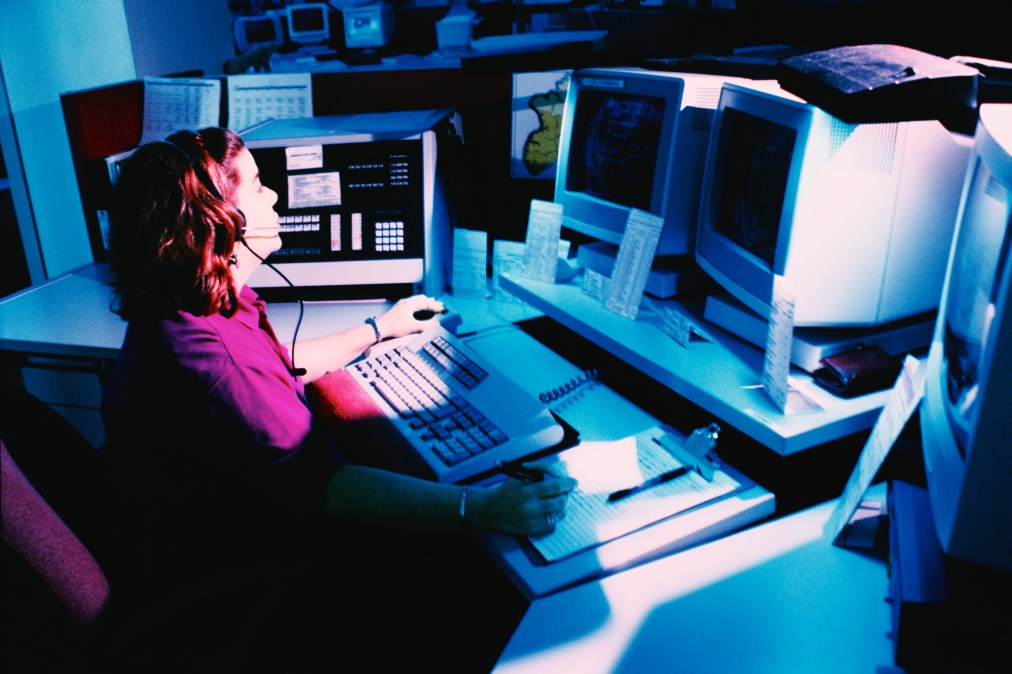 Emergency responders are taking on expanded roles during the COVID-19 pandemic — from scheduling grocery deliveries to quarantined residents to triaging patients over video chat. These unanticipated changes are revealing the hidden value of emergency operations and will permanently transform the role of public safety officials after the crisis has passed, 911 communications directors said in a webinar Thursday.
Tyrell Morris, executive director of the Orleans Parish Communication District in Louisiana, said that no one's emergency communications plans were designed for a widespread crisis like the novel coronavirus, which has left counties unable to rely on their also-inundated neighbors for help. Morris predicted the changes his agency has been forced to make will have lasting effects.
"Throw the old 911 out the window," he said during the session hosted by public-safety technology company Carbyne. "It's a new day, a new game. If you were to ask me six months ago that my agency were to be arranging someone's home grocery deliveries, I would have told you you were nuts. But it's just a testament that government has to be responsive to the needs of the people on the ground."
Morris said that his agency is serving New Orleans' 400,000 residents at a time when need for emergency services is elevated, but capacity is strained. Sixty percent of the region's emergency medical services personnel were under self-quarantine recently, he said, which forced officials to be much more selective about which calls could be responded to.
He said video chat has been a useful tool in triaging those calls to determine whether people should be taken to a hospital or instead advised to self-quarantine.
New Orleans is also using text-to-911 and relying more heavily on location information, which it can now obtain when callers call non-emergency numbers and when the city calls someone, not only when calls are incoming.
"We can now get a device location at that time which kind of changed the game for us because as people move throughout the city, some of those self-quarantine checks we realize they were no longer at their house," Morris said, adding that the city's response is to ask the caller for more information about why they'd changed locations and the status of other people at the new location.
Steve Souder, former director of the 911 center in Fairfax County, Virginia, said the ability to use video chat is "very, very vital," not only to help gather more information but as a psychological salve for callers who might be scared. As emergency centers migrate to next-generation 911, a platform that will allow for easy exchange of digital content, such as location data and videos, these new experiences highlight the importance of equipping public safety officials with modern technology.
"I really see what the virus is exposing in terms of options and opportunities as to being really a blessing in disguise," Souder said. "It will open the eyes of many people in government and beyond as to what truly next-generation 911 can be and what it really needs to be to continue to serve our communities well."
Katye Vogt, director of Fayette County 911 Communications in Georgia, said she anticipates new job descriptions in public safety as responders and call-takers take on expanded roles.
"It's brought more to the forefront of peoples' minds and they do see the value in the services we provide," Vogt said.
Transforming emergency response after the pandemic might start with a campaign to change the image of 911, Morris suggested.
"I had to tell people in my own administration, stop calling me a call center. Stop. Twenty percent of the real estate on my operations floor is answering the call," he said. "The other 80 percent of my real estate is intelligence operations. My staff are making decisions when it comes to response, we're determining what resources, what kind of resources, we're taking care of resources, so we need to be seen and resourced as an intelligence organization."