Colorado officials hope broadband map challenges increase BEAD prize
State officials say Colorado could be in line to receive nearly $1 billion from the federal government's BEAD grant program.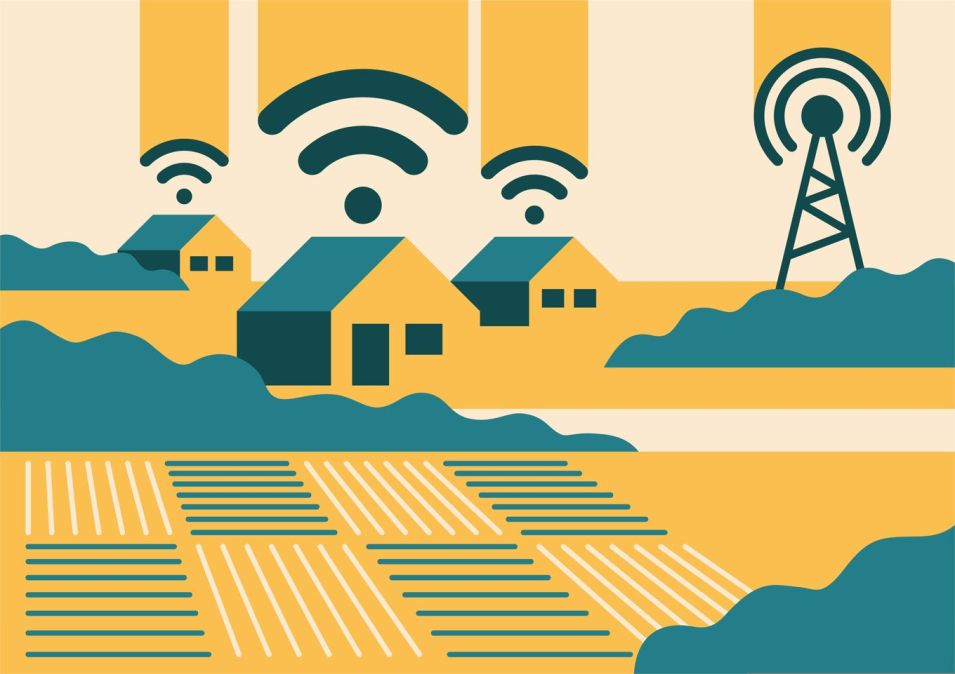 DENVER — Officials in Colorado said they've been aggressively collecting challenges to the Federal Communications Commission's nationwide broadband map ahead of the June 30 deadline for the U.S. Commerce Department to award $42.5 billion in high-speed internet grants.
By submitting enough corrections to the FCC map — the first version of which was published last fall — Colorado could push its eventual allocation from the Broadband, Equity, Access and Deployment grant program to the upper end of a range officials estimate at between $400 million and $700 million.
"I'll just say mapping is a journey," the state's broadband director, Brandy Reitter, told StateScoop on Tuesday. "You know, you're always striving for perfection."
Between BEAD, funds from the American Rescue Plan and other federal broadband programs, Colorado could see a total infusion of federal broadband money topping $1 billion.
The Commerce Department's National Telecommunications and Information Administration, which is running the BEAD program, will make its final determination for how much each state receives based on the accuracy of the FCC's coverage map. States, counties and other entities have since last November been filing challenges to the first draft of the map, which is based on address-specific data submitted by internet service providers.
But Colorado, like many other states, has its own map. Reitter said the state began the FCC challenge process with about 200,000 locations in its dataset that didn't make it into the FCC's original map. An updated version of the FCC data released in March added 42,000 addresses — based on challenges from the Colorado Broadband Office, local governments, internet carriers and the general public.
Those changes, Reitter said, should be reflected when the FCC publishes an updated map next month.
"The new map in May, I'm expecting the delta will be even smaller," she said.
The map-challenge phase is crucial to the BEAD process because final awards will be based largely on how many unserved and underserved locations states have. So the Colorado Governor's Office of Information Technology — which includes the state broadband program — has made it a priority to get as much input as possible through efforts like a website that allows businesses, community groups and individuals to submit their own data.
"When you're talking about a billion dollars, you know, you can't talk about it enough," said state Chief Information Officer Tony Neal-Graves.
Neal-Graves told StateScoop earlier this year that Gov. Jared Polis' administration is aiming for a statewide broadband adoption rate of at least 99% by 2027.
"We'll never get to 100% because it's always a moving target. Every day someone builds a new house," he said Tuesday. "So again, it's the goal to get as much money as we possibly can, which is really tied back to having the most accurate maps possible."
And though Reitter said she's had a good working relationship with the FCC throughout the process, it has been bumpy at times. The first draft was released just before Thanksgiving, while the deadline for initial challenges — corrections that are expected to be shown in the May update — came just after New Year's. Filing challenges based on individual locations can also be onerous, she said.
The NTIA on Wednesday proposed its own guidance for states designing their challenge processes, which are a required part of any state's BEAD application. The proposed requirements include: collecting challenges from local and tribal governments, nonprofit groups and broadband carriers; completing the challenge process within 90 days; and establishing a "rigorous evidentiary review process" for submissions.
But Colorado is moving quickly among states, Reitter said. Her office submitted a draft of its five-year BEAD allocation plan to the NTIA about two weeks ago, the first state to do so.
"We have a pretty solid draft of it," she said. "We're just in the process of just buttoning up a few, maybe two or three sections."
Reitter aims to have the final proposal done in June, when the NTIA tells Colorado its full allocation — the number state officials are hoping to boost as high as possible.
Correction: A previous version of this story reported Colorado's total BEAD grant allocation could reach $1 billion. That figure is a sum of BEAD and several other federal broadband programs, including those authorized under the American Rescue Plan. It also misstated the number of challenges the Colorado Broadband Office filed against the Federal Communications Commission's broadband coverage map.