Colorado county clerk indicted over election security breach
Mesa County Clerk Tina Peters and her deputy were charged with tampering with equipment to pursue conspiracy theories about the 2020 election.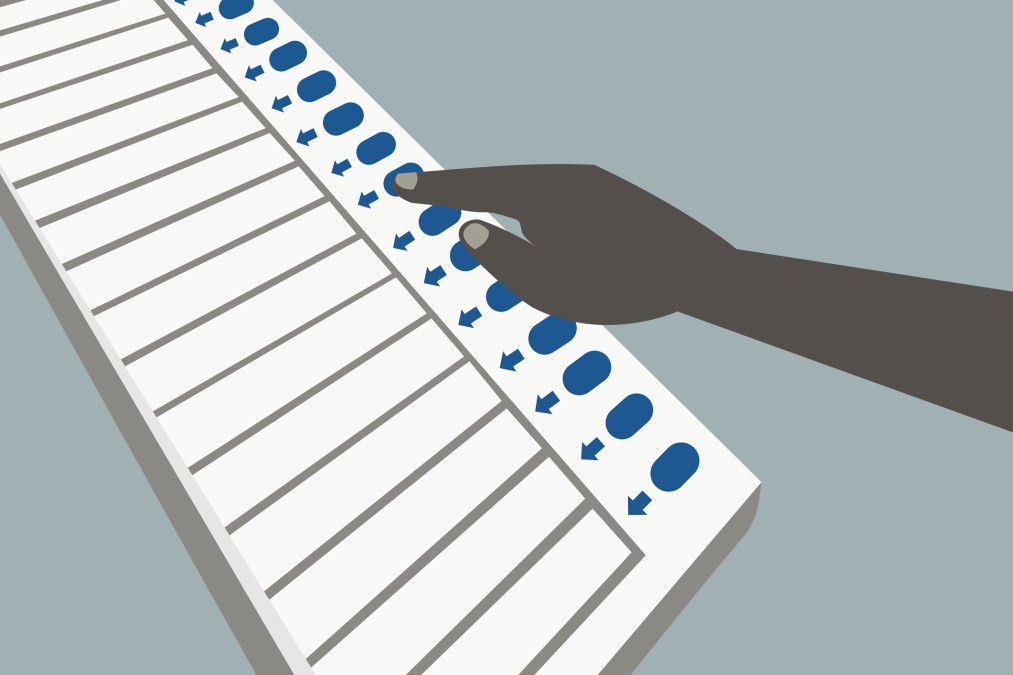 A grand jury in Colorado on Tuesday indicted Mesa County Clerk Tina Peters and her deputy on 13 counts that they tampered with voting equipment and violated election-security rules.
The indictment stemmed from an incident last May in which Peters, who has openly embraced falsehoods about the 2020 presidential election, allegedly allowed an unauthorized individual to observe a secure software update on Dominion Voting Systems ballot-processing machines, which resulted in some devices' passwords being posted on a conspiracy-theory website.
That incident led Colorado Secretary of State Jena Griswold to decertify Mesa County's entire inventory of election technology. Griswold last month also said she was temporarily tightening security controls for election officials around the state, including stronger password rules and a reduction in the number of employees who can have administrative privileges on election-related IT systems.
Peters, who last October was stripped of her election-administration duties, was charged on Tuesday with 11 crimes, including counts of attempting to influence a public servant, criminal impersonation, identity theft, official misconduct, violation of duty and failure to comply with the secretary of state's office. Mesa County Deputy Clerk Belinda Knisley, who was also suspended last year, faces six charges.
The indictment announced Wednesday states that Peters and Knisley "devised and executed a deceptive scheme which was designed to influence public servants, breach security protocols, exceed permissible access to voting equipment, and set in motion the eventual distribution of confidential information to unauthorized people," according to KUSA-TV in Denver.
The incident last May occurred during a software update known as a "trusted build." Under Colorado law, the only individuals allowed to conduct and observe those processes are employees of the secretary of state's office, the local clerk and the device manufacturer, all of whom must undergo background checks.
But Mesa County's trusted build last May was also attended by a man who recorded images and copied hard drives of the county's equipment. That footage was presented last August at a conference hosted by Mike Lindell, a leading promoter of conspiracy theories that the 2020 election was "stolen" from former President Donald Trump.
"The grand jury, randomly selected from the same pool of citizens that elected Clerk Tina Peters and chosen months before any of these alleged offenses occurred, concluded there is probable cause that Clerk Peters and Deputy Clerk Knisley committed crimes," Colorado Attorney General Phil Weiser and Mesa County District Attorney Dan Rubinstein said in a joint statement.
Peters is now seeking the Republican nomination for secretary of state to challenge Griswold, a first-term Democrat who's up for re-election this year.
"Officials who carry out elections do so in public trust and must be held accountable when they abuse their power or position," Griswold wrote on Twitter after the indictment was announced.
Peters also faces separate charges that she illegally used an iPad to record a court hearing last year at which Knisley was charged with second-degree burglary and a misdemeanor cybercrime. She was arrested last month for not turning over the iPad to investigators.