Colorado CIO Theresa Szczurek to step down next month
Colorado Chief Information Officer Theresa Szczurek said she set goals in Colorado and achieved them, and now it's time to move on.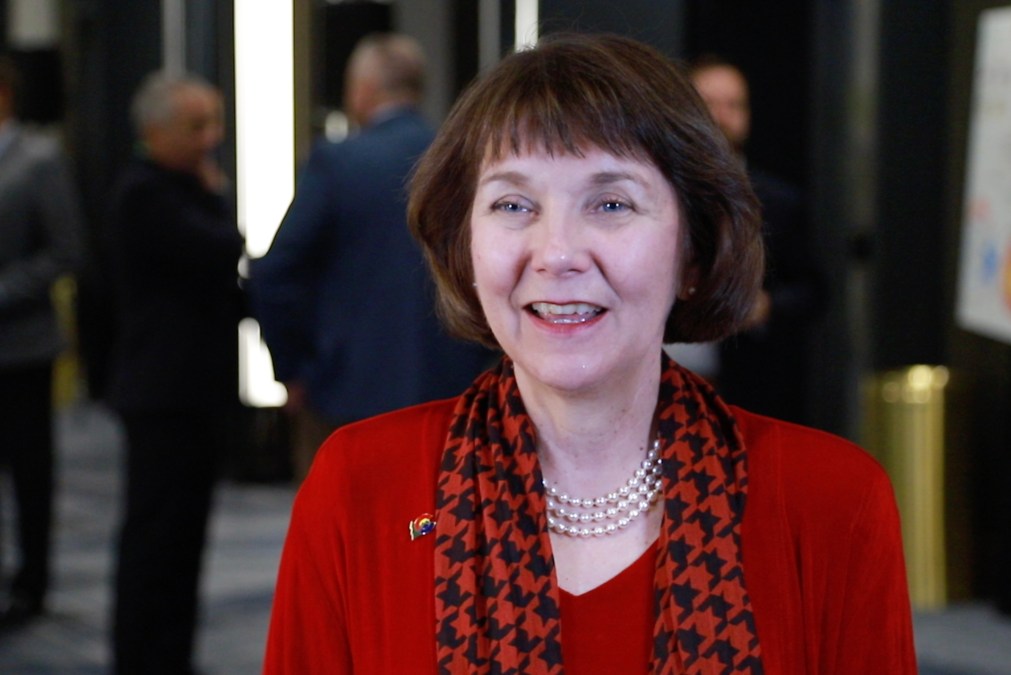 After more than a year-and-a-half as the state's top technology official, Colorado Chief Information Officer Theresa Szczurek will step down next month.
Gov. Jared Polis, who appointed Szczurek after taking office in January 2019, thanked her in a press announcement Monday, citing her contributions to improving customer satisfaction and her "critical" work supporting a statewide rush to telework as agencies continued providing services to residents during the coronavirus pandemic this year. In an interview with StateScoop, Szczurek, who said she hasn't decided where she'll work next, explained she's leaving now because her mission at the Colorado Governor's Office of Information Technology is complete.
"I was thrilled to be in this position working with the governor and his administration and came in pursuing what I would call a passionate purpose to make meaningful change, and really in the last 20 months, we've made significant progress," Szczurek said. "I came in, did what was needed to be done and now it's time for me to move on. I sort of think of myself as a turnaround specialist, and I think that's what the governor had in mind."
Szczurek, who published a self-help book in 2005 called Pursuit of Passionate Purpose, integrates her life philosophy into her work; in Colorado, she said encouraging others to implement the strategies she gleaned from her own experiences as the founder of several businesses, and in studying the lives of other successful people — from Tom Chappell, founder of the personal care products company Tom's of Maine, to the legendary distance runner Johnny Halberstadt — she was able to make the state's information technology operate "so much more smoothly."
Much of Szczurek's work was invisible to the public, finding ways to improve the organizational machinery that supports a vast array of state services and building a team for the state's expanded IT structure. She helped stand up a new strategy office, hiring former Deloitte consultant and Boulder, Colorado, innovation chief Julia Richman as the state's chief strategy officer.
She established an operations office, planting Tony Neal-Graves, executive director of the state's broadband office as OIT's chief operating officer. (Neal-Graves is set to take on a third role as acting statewide CIO upon Szczurek's Sept. 4 departure.)
Szczurek said she also built an incubator to help the state adopt innovative technologies and a more robust product management organization, "really looking at what products and services we are offering and why and how we're pricing them, how we're placing them in our customers', the agencies', hands and how then we are supporting it over time."
Another key addition came in January with the hire of Alex Pettit as the state's new chief technology officer. A former statewide CIO of Oregon and Oklahoma, Pettit has been coordinating much of Colorado's work in technology architecture and digital transformation, Szczurek said. In April, she told StateScoop that Petitt and other staff redesigned how the Colorado unemployment system's database was queried, generating a tenfold increase in its ability to process claims as they flooded in by the thousands.
Another key accomplishment, or "wildly important passionate purpose," to use Szczurek's terminology, was creating what she calls "customer delight." The state sought to improve its net promoter score, or NPS, a measurement used by companies to understand how likely their customers are to recommend them to others.
Running on a scale from -100 to 100, companies with cult-like followings — such as Apple and Tesla — can score above 70. Companies with public track records of customer service snafus score low. In 2014, United Airlines scored a 10. Comcast, which in 2016 was investigated alongside other telecommunications companies for having abnormally poor customer service, regularly earns negative scores.
Szczurek, who holds a mathematics degree from Western Illinois University and postgraduate degrees from Stanford and the University of Colorado, didn't share Colorado's statewide net promoter score but said the governor's office managed to raise it by 13 points, which she called "amazing."
All of this, she said, was building toward an initiative kicking off this week to launch a "coordinated statewide program" for the state's hybrid IT model. Though consolidated insofar as OIT provides some enterprise technology services to customer agencies, Colorado also allows its agencies to run their own IT programs with support from the technology bureau.
"You have to start with the right organization and then we can accomplish great things," Szczurek said.
Among its larger projects, Colorado also recently finished work on a new tax system at its Revenue Department. And the state is planning to release a "playbook" soon, she said, that explains how the state has transformed its technology over the last 20 months, complete with case studies, like one showing how the office quickly set up a virtual call center to support service requests during the pandemic.
As for her next role, Szczurek said she's still looking but hasn't ruled out something in the public sector.
"I'm exploring opportunities and really want to take a little time to make sure it's the right match that is really going to make my heart sing so that I will know that it is right," she said. "I'm looking for two things — a way to make a contribution and connections. This is what brings meaning to my life, and life is short."