As California burns, buggy alerting software ails emergency offices
Emergency management officials in two counties have reported software errors hampering their ability to warn the public of deadly fires.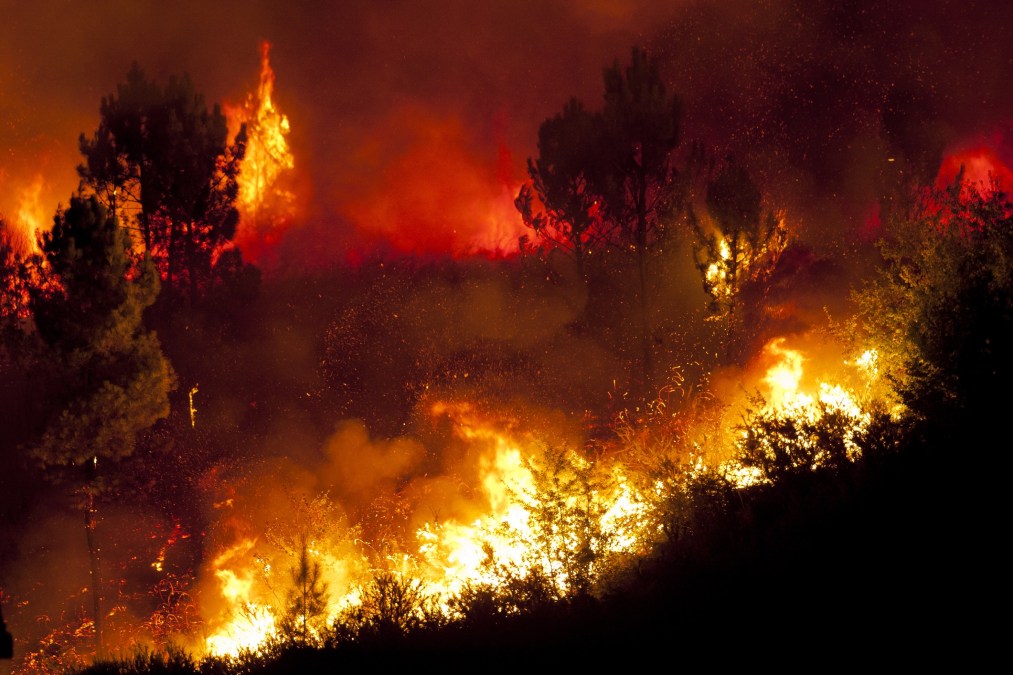 As wildfires continue tearing through California, two counties on Tuesday reported technical problems with the emergency alerting platforms used to warn the public.
In Northern California, where the still-raging LNU Lightning Complex fire has burned through 352,000 acres and killed five people, Napa County emergency management officials told StateScoop they initially planned to use a nationwide platform called the Integrated Public Alert and Warning System, or IPAWS, to warn residents to "remain vigilant in the event subsequent evacuations were called for given the late night hour."
But while creating a message using software from Everbridge, an error message forced officials to switch to a different Everbridge product, called Nixle, said Janet Upton, a spokesperson for Napa County Emergency Services.
"The vendor was notified, and due to our notification, the vendor was able to identify their software defect system-wide for all users across their nationwide platform," Upton wrote in an email. "A work around solution was then provided by the vendor to all their customers nationally. Meanwhile, [the] vendor states they are still working [on a] permanent resolution of the bug."
The Los Angeles Times, which first reported the bug, reported that neighboring Sonoma County is also experiencing trouble with its emergency alert platform. Chris Godley, Sonoma County's director of emergency management, told the Times that his software issued too many messages, warning some residents who didn't need to be warned. Godley said using the software, which he didn't name, is a "challenging, technical process," even for experienced users.
In addition to front-end software challenges, officials have also reported frustration with some of the national alerting platforms themselves. The Federal Emergency Management Agency last year raised the character limit for IPAWS messages from 90 to 360 characters, but it still may not be enough for some locales. Upton, the Napa County official, said that some who work in emergency management dislike IPAWS because of the character limit.
"People in crisis or people that are frightened need very clear, easy-to-understand direction," she said. "And when you face challenges with message content, it just adds to that frustration."
Upton said Napa County relies on a wide range of tools to alert the public, including bilingual social media accounts, sirens and alerting platforms like Nixle, which she said has about 210,000 local subscribers in the county of 146,000 residents.
"I think this is a great example of why we use multiple outreach platforms to get messages out, especially important ones like this," she said.
The LNU Lightning Complex fire began last week as just two fires. Statewide, California this year has already experienced more than 7,000 wildfires that have burned 1.4 million acres, killed seven people and destroyed 1,200 buildings. This year's fire season, which is tearing through dry brush, but also historic redwoods and conifers, is shaping up to be one of the most severe in the state's history.
Gov. Gavin Newsom, who's made wildfire management a priority since his first day in office, said in a public briefing Monday that there are 625 active wildfires and the state is "deploying every resource" to beat back the flames during "this critical week." Of the 1.4 million acres burned this year, 1.2 million have burned within the last week, he said.
California last year procured two new firefighting technologies — software to predict in real time where fires will spread next and an ignition detection system that uses aerial sensors — but when contacted earlier this year, a representative from Newsom's office said the tools were still in the testing stages of deployment.