Written by
Luke Fretwell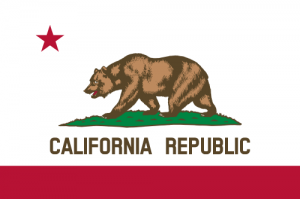 California released a new technology plan Tuesday that outlines its 2013 priorities, including a focus on mobility, agency collaboration, infrastructure efficiency, information privacy and security and maintaining a modern state government IT workforce.
"The 2013 Technology Strategic Plan reaffirms California's priority to deliver thoughtful, innovative and quality solutions that Californians can trust, rely on and use to improve their daily lives," said California Chief Information Officer Carlos Ramos introducing the plan. "I look forward to working with the State's public-sector leaders and private-sector partners to implement this plan. California's success is contingent on collaboration to tackle challenges as well as create opportunities together."
California's government mobility focus includes adoption of mobile-friendly web standards and development, emphasis on digital literacy awareness and increased citizen access to high-speed broadband.
California was an early adopter of responsive web design, a development approach that enables its website, CA.gov, to adapt its interface based on a user's device, whether it's a smartphone, tablet or personal computer. There are currently 38 mobile applications in the California Mobile Gallery app store.
The report cites JobScout, a web and mobile platform that leverages gamification to promote digital literacy, as one example of how the state is leveraging mobile strategically to better educate citizens.
According to the report, 73 percent of California's households have broadband connections, up from 55 percent in 2008.
The California Technology Agency has taken a lead role in fostering cross-agency collaboration, establishing a governance model that aims to better engage agency CIOs in the IT decision-making process. To better facilitate this, an enterprise architecture framework is in the works to provide increased visibility into available shared services and awareness of reusable state assets.
"This model will rationalize the state's information technology policy and portfolio management, reduce bureaucracy and focus on tangible results," the report states.
The state plans to realize IT savings and more effective service delivery through increased use of cloud computing, data center consolidation and virtualization tools.
"Changing customer demands and the state's budget reality dictate that infrastructure transform to meet business needs efficiently and effectively to reduce information technology expenditures," the report states.
The report identifies the increased importance of security and privacy policies and programs to protect sensitive government data, as well as the ability to maintain operations during disruptions, such as natural disasters.
California "will leverage data resources and analytical capacities so we can convert data into information and knowledge that departments can use to make more informed policy decisions, administer programs, reduce costs, improve outcomes and better serve constituents," states the report.
With that in mind, the state will provide security awareness training, implement up-to-date security monitoring tools, as well as tools that enable better collaboration and data analyses between agencies.
Due to an aging workforce, according the report, a "high number of employees are retiring from state government, causing a drain in talent, knowledge, and leadership from all levels of organizations."
To foster this effort, CTA is focused on creating communities of practice and developing core competencies in areas such as project management, business analysis, risk management and contract management and procurement. CTA is also collaborating with the California Human Resources Department on this front and cites the state's Information Technology Leadership Academy as a key component in supporting these efforts.
"By focusing on the strategic objective of maintaining a workforce that is skilled, capable, and agile, we will help to ensure we can fulfill the promise of delivering effective government services using technology," the report states.
2013 Strategic Plan Update. CA Technology Agency