California counties ink GIS contracts to build next-generation 911
San Mateo and Merced counties hired a public safety-dedicated GIS company to aggregate and develop maps and databases suitable for the next generation of emergency dispatch systems.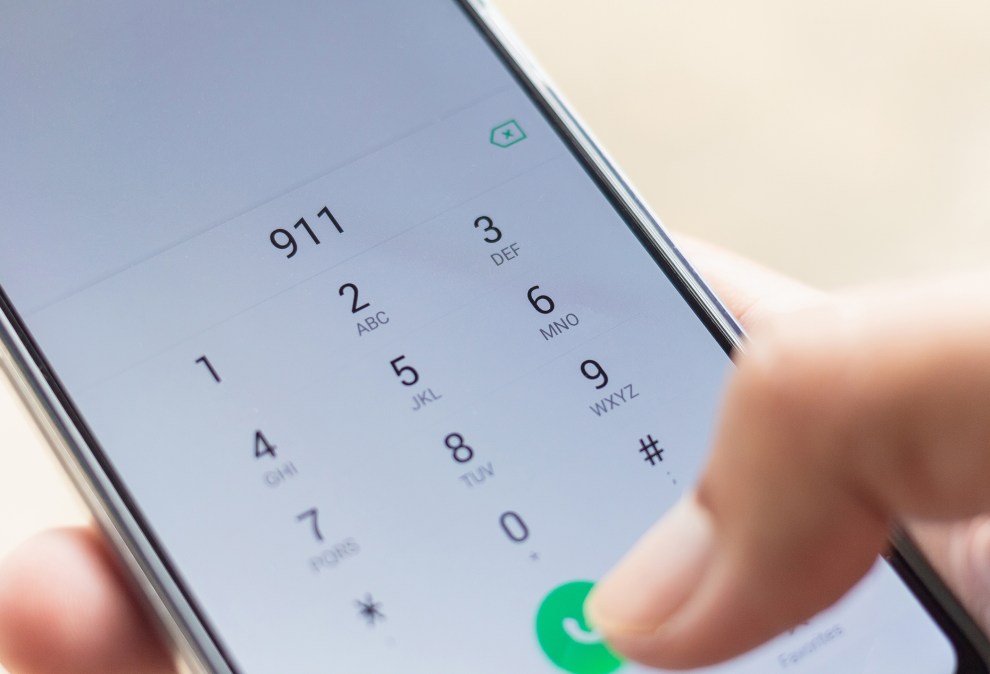 Two Northern California counties have commissioned a geographic information systems company to create digital foundations for the next generation of their 911 services.
San Mateo County and Merced County announced that they will pay Datamark, a developer of GIS platforms for public-safety agencies, $400,000 and $109,000 respectively, to prepare municipal address and road data as they prepare to implement next-generation 911 systems.
The projects are set to be completed by the end of 2019. For San Mateo, Datamark will aggregate GIS data into a single database to meet the needs of its 911 dispatchers and requirements of NG911 technology. The company will also create detailed road maps and compare addresses between GIS and tabular databases.
The company will provide similar services to Merced, including assistance on the creation of a master road and address database based on existing data sources. Both counties will begin using Datamark VEP, a mapping program built on a platform developed by the GIS giant Esri, to maintain, cleanse and edit their GIS data on a daily basis.
All the data aggregation and formatting is preparation for NG911, a new emergency response system that's designed to enable any telecommunications device with an internet connection to contact 911. That means people will be able to send photos and videos from their mobile phones to dispatchers and first responders to let them know what the scene of the emergency looks like.
Dispatchers and public safety officials will see improved location data from callers as well, because the data will be IP-based, rather than analog. Brian Fontes, chief executive of the National Emergency Number Association, or NENA, told StateScoop last year that existing, decades-old 911 systems were designed with the understanding that all calls would be made from a fixed landline, inherently attached to an address in a database. Today, however, NENA data shows that up to 80 percent of 911 calls are made from mobile phones — potentially obscuring the exact location of an emergency. NG911's GIS-enabled data will be more accurate, once it's available to public safety nationwide.
Gene Barrera, Merced County's GIS manager, told StateScoop that the California Office of Emergency Services will soon pressure counties to get ready for the switch to NG911. But there's currently no mandate that local governments have to switch their systems, which is a costly endeavor. The federal government estimated last year that a national overhaul of legacy 911 systems would take 10 years and cost between $9.5 and $12.7 billion.
A handful of the roughly 6,000 public safety answering points around the United States that field emergency calls have already adopted the technology, but officials still share concerns about the funding, security and sensitivity of NG911 systems.
Richard Butgereit, director of catastrophe response for the Geospatial Intelligence Center and the former chief information officer of Florida's Division of Emergency Management, told StateScoop that his colleagues haven't bought into the transition yet.
"There's still just a lack of adoption, a lack of belief in the power of GIS that you can see, and not enough investments in the resources and training. [It] comes down to people are simply afraid to share data," he said.
That data sharing is integral to the success of NG911, Barrera said.
"Our coordination efforts are really critical to the success of [NG911]," he said. "We're working with our local PSAP entities in developing processes for maintaining address and road-satellite information. Because addressing really hasn't been used for public safety in the past, especially GIS address and road centerline data, those collaboration processes are going to need to be developed in addition to the data."