Buttigieg says U.S. has 'once-in-a-generation' transportation opportunity
Transportation Secretary Pete Buttigieg says the U.S. must address its maintenance backlog on rails, roads and bridges before testing out new technology "for its own sake."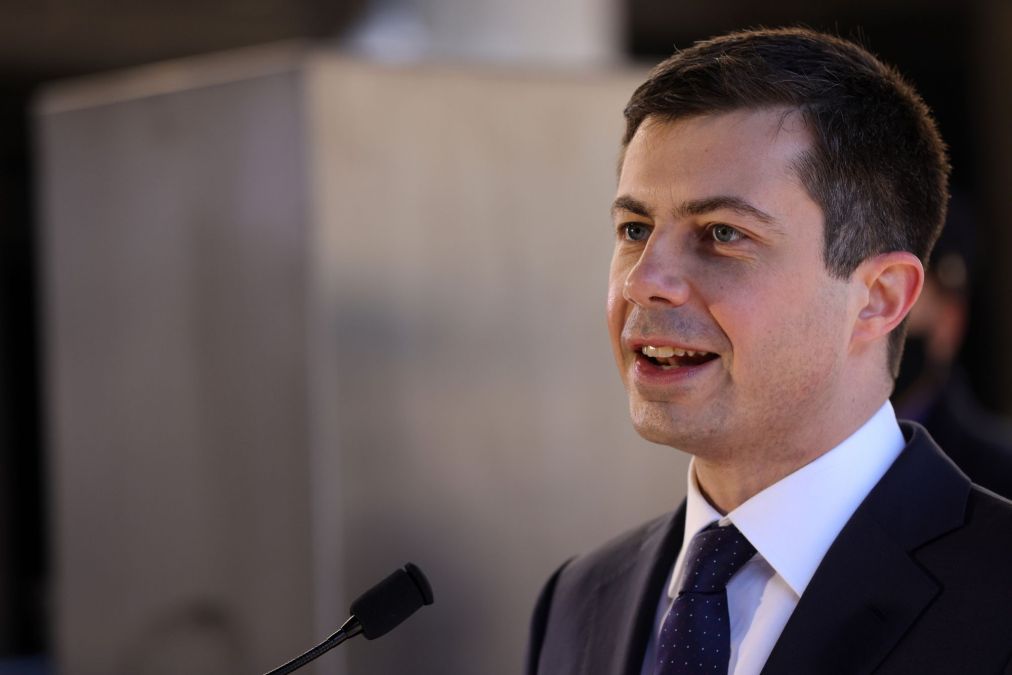 The U.S. has a "once-in-a-generation" opportunity to improve its transportation infrastructure under the Biden administration, Transportation Secretary Pete Buttigieg said during an online event this week. But it appears maintaining the nation's current rails, roads and bridges are a higher priority for the former South Bend, Indiana, mayor than testing out new technologies.
Buttigieg shared his "fix it first" infrastructure policy with an audience of local leaders during a virtual event hosted Tuesday by Bloomberg CityLab. Buttigieg embraced the notion of a "smart city" during his mayoral stint in South Bend from 2012 to 2020, implementing data-driven performance management dashboards to measure the success of new initiatives, including programs designed to improve transportation for low-income workers. But Buttigieg said on Tuesday that communities now need help addressing their failing roads and bridges before new technology is deployed "for its own sake."
"When we're contemplating paying a lot of attention or making a big investment in technology, the question has to be 'what problem does this solve?'" Buttigieg said. "And as we take equity more seriously as a transportation priority, I think it's just as important to ask the question 'whose problem does this solve?' And if we get that right, then anything we do around technology will be focused on the policy and mission priorities that are why we're here in the first place."
The coronavirus pandemic has only worsened the country's infrastructure maintenance backlog, which sat at $211 billion just to repair roads and bridges in rural parts of the country as of 2019, according to the Federal Highway Administration. A study by TRIP, a transportation research nonprofit based in Washington, D.C., last May estimated that state transportation revenues would decrease by at least 30% through 2022 because of the pandemic. Former President Donald Trump promised that infrastructure would improve under his administration when he was elected in 2016, but rural communities counting on new roadways have largely failed to see progress, the Washington Post reported last October.
Though closing the U.S.'s hefty backlog of infrastructure maintenance issues "doesn't have the same sizzle" as building new infrastructure, Buttigieg said, there's still plenty of room for advancement in his agenda. He said he supports more passenger railways, electric vehicles and drone deployments. He said he also wants to support communities to come up with their own ideas, so Washington isn't prescribing solutions that aren't needed.
And on issues of transportation equity and climate, Buttigieg said his office is also open to new ideas.
"This is not the first time that a new administration has raised expectations and hopes around infrastructure. So we have to make sure that this time, we actually get to deliver," Buttigieg said. "We're making sure this is a department that is as responsive and user-friendly as possible and can recognize the innovations that are taking place in our communities and in our cities."