Boston police make body cameras permanent, citing positive report
A yearlong study by Northeastern University showed "small but meaningful benefits" that are now encouraging further investment in the technology.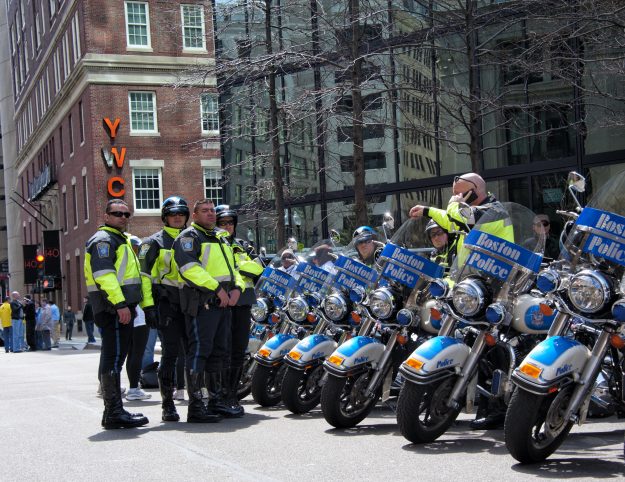 The Boston Police Department will permanently adopt body cameras for its officers following a positive report on the technology, city leaders announced last week.
Boston Mayor Marty Walsh made the announcement following the publication of a study by researchers at Northeastern University's School of Criminology and Criminal Justice.
The report found that during a yearlong test of body camera usage by Boston police, there were fewer complaints against officers and officers generated fewer use of force reports. Researchers concluded that the cameras "generate small but meaningful benefits to the civility of police-citizen encounters."
During the randomized, controlled trial, 121 officers wore body cameras. Those officers had 15 fewer complaints and reported nine fewer use-of-force incidents. The researchers also found that the "placement of body worn cameras on Boston Police officers did not alter their regular work activities or reduce their proactivity."
"This study shows the potential value that body cameras can have as part of our overall strategy for strengthening ties between law enforcement and the residents they serve. I am proud that we will be moving forward on this…" said Mayor Walsh in a press release .
The program will likely cost the city of Boston $8.5 million for the first three years, officials say. City leaders report they are in talks with Boston's police unions about expanding the cameras across the department.