Bill to help states secure election absent from big defense bill
Sponsors say they're disappointed the Secure Elections Act was not included in the National Defense Authorization Act passed by the U.S. Senate this week.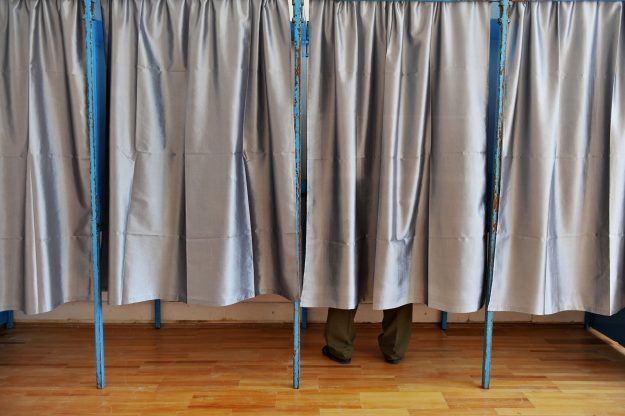 The sponsors of a bill designed to help state election officials be briefed on threat information failed to insert any of their provisions in the big annual defense bill approved Monday by the U.S. Senate.
Sens. James Lankford, a Republican from Oklahoma, and Amy Klobuchar, a Democrat from Minnesota, had pushed to get parts of their bill, the Secure Elections Act, included in the National Defense Authorization Act.
Brought on by concerns from the intelligence community that the Russian government will repeat its 2016 efforts to influence U.S. voters ahead of this November's midterm elections, the Secure Elections Act was designed to make it easier for state elections officials to get the security clearances necessary to be briefed on threats. It would also direct the Department of Homeland Security to share threat information with state elections officials.
"I'm disappointed that the NDAA did not include provisions from the Secure Elections Act," Lankford told CyberScoop . "However, I will continue to work with my colleagues to have revised election security legislation enacted into law."
In April, secretaries of state from six states recommended changes to the bill during conversations with Lankford and Klobuchar. On Wednesday, the Senate Rules Committee, on which Klobuchar is the top Democrat, will hold a hearing on election security with the secretaries of state from Minnesota, Missouri, Indiana and Vermont, along with a Homeland Security cybersecurity adviser.
Read Patrick Howell O'Neill's full story on CyberScoop .