How the pandemic got Massachusetts texting
When COVID-19 closed government offices, the state's Department of Transitional Assistance started texting people who rely on its benefits.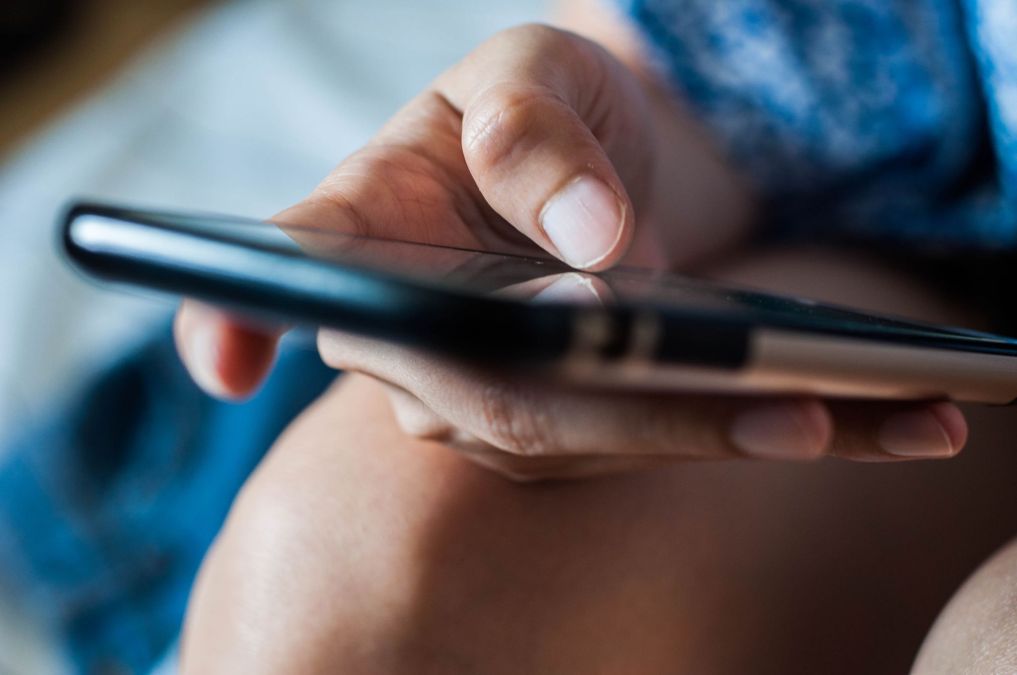 When the COVID-19 outbreak prompted governments to shutter offices, the Massachusetts Department of Transitional Assistance, like other safety-net agencies, needed to figure out how to keep reaching its clients.
The department, which runs Massachusetts' nutrition-assistance and cash-benefits programs, quickly settled on creating a text-messaging program to send out notices to nearly every recipient it serves. The results have been impressive for bulk government communications, two DTA officials said Tuesday at a conference hosted by Code for America.
"We focused on quick, simple messages," said Ashley Carleton, the department's director of integrated eligibility. "We wanted to have quick actionable steps for clients. If you missed an appointment, give us a call."
One of the first texts to go out, Carleton said, was a notification about Massachusetts' Pandemic Electronic Benefit Transfer program, or P-EBT, which provided food to children who would've ordinarily received free breakfasts and lunch at school. While Massachusetts, unlike other states, automatically enrolled all eligible kids for the program, their families still needed to be informed.
Texting also allowed DTA to send the message in the six most-commonly spoken languages in Massachusetts — English, Spanish, Chinese, Portuguese, Haitian Creole and Vietnamese — whereas printed notices have traditionally been printed only in English and Spanish. The upshot, Carleton said, was an 88% activation rate on P-EBT.
Complex texting
Over the course of the pandemic, DTA sent out more texts for other programs, reaching about one-in-seven of Massachusetts' 6.8 million residents, Carleton and Alana Davidson, DTA's communications director, said during their presentation.
Texting has advantages over other modes of communication with recipients of social-benefits programs, with nearly three-quarters of households with incomes below $30,000 getting their only internet access through a smartphone, according to the Pew Research Center. One message last fall about the WIC nutrition assistance program for women, infants and children had a 52% click rate, according to the DTA presentation.
But sending a text that intended for nearly 1 million people is a bit complex, Carleton and Davidson said. They described a five-step process, starting with leadership buy-in on sending texts, figuring out whether to develop an in-house system or find a vendor (Massachusetts uses a service from the communications tech firm Twilio), marshaling funds and IT resources, choosing between one-way or two-way messaging and finally writing and sending the texts.
For the fourth step, which Davidson said took some legal navigation, the Department of Transitional Assistance made its texts one-way, meaning that recipients respond by clicking a link or calling one of the agency's hotlines, rather than texting back. The department also opted its entire list of clients into the text program, rather than soliciting people first. This means some messages are going to land lines or disconnected numbers, but Carleton said 80% are received successfully.
Simplified communication
Texting has also greatly simplified communications, whittling down potentially wonky documents into short, actionable messages, Davidson said.
"When you think about a notice, think about a text," she said. "What is the core message of the notice? It's not a huge tax on resources, whether it be technical resources or business resources."
Other Massachusetts agencies have started piggybacking on the success of DTA's texting effort, the speakers said. In the weeks after the U.S. Supreme Court struck down a pandemic-era eviction moratorium last September, the commonwealth's Department Housing and Community Development sent texts about its financial-assistance programs.
State housing and energy officials have also sent text messages with links to information about the Low Income Home Energy Assistance Program, which helps people pay their heating bills, resulting in an 86% increase in applications. And on Thursday, the speakers said, the state's telecommunications department is scheduled to blast out an announcement about the FCC's new Affordable Connectivity Program, offering subsidized broadband subscriptions.