Austin, Texas, gives up on alpha website after 3 years, $3 million
Austin, Texas, will decommission its alpha website, initially intended to be a more user-friendly version of its current website, after spending three years and more than $3 million on the project.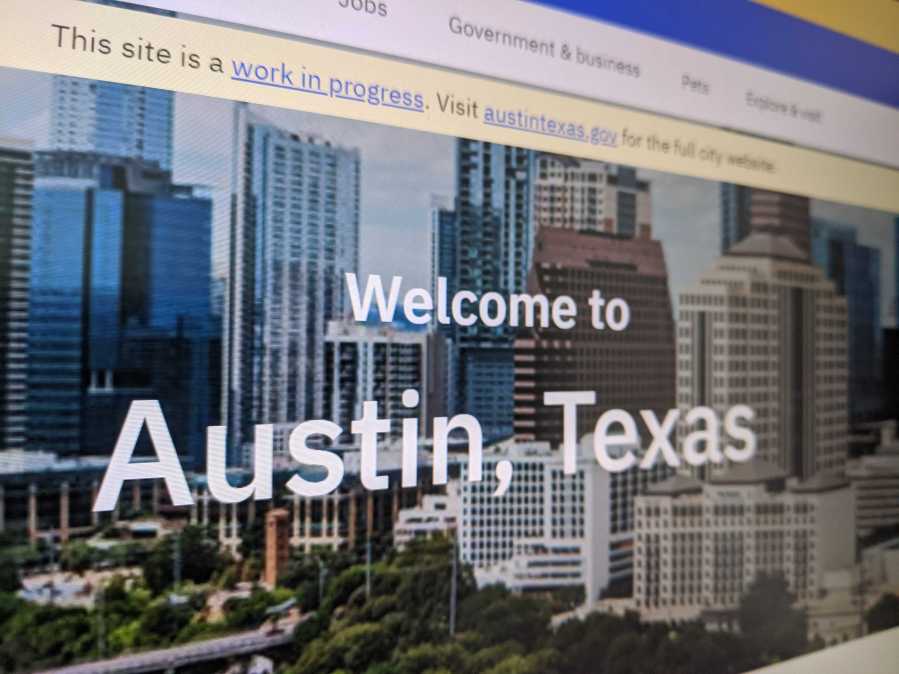 The City of Austin abandoned a project to build a more efficient, faster and accessible website after spending millions researching the transition over the past three years, according to documents recently obtained by KXAN, a local NBC affiliate.
The city began decommissioning alpha.austin.gov, the working title of a planned upgrade to the city's current austintexas.gov website, last October due to financial constraints, according to KXAN. The alpha site, which is still online, was conceived by the Texas capital's technology department in 2017 as a more user-friendly alternative.
"The 'alpha' site (Austin.gov) was initially developed as a test environment to help the team see what was working and what was not working, to improve workflows, and create and test custom tools based on guidance received from residents and staff," read a memo filed by the city's Communications and Public Information Office obtained by KXAN.
One city memo showed Austin planned for the alpha site to host at least 600 digital services by September 2021, with testing conducted by Austin residents. The city planned to eventually retire its current website, replacing it with the fully upgraded alpha site, but city officials last year determined it wasn't financially or operationally possible, the memo said.
"These learnings will be carried over into the future developments on austintexas.gov. After reviewing the state of the project in 2020, it was determined that current approach was not financially sustainable and a decision was made to begin a transition of features and content to austintexas.gov and to focus all resources on the single site moving forward," a city spokesperson told KXAN.
The city budgeted $3.5 million to improve digital services and begin the development of a new website, including research, innovation, testing, and community engagement for the project. Much of the funding was spent on staff, according to the memo, and records showed that the city had already spent $3.2 million on the project by September 2020, with just a handful of digital services on the alpha site, including its Municipal Courts and Office of Police Oversight.
It's unclear how the city will handle transitioning those services back to its current website, but the alpha version will be decommissioned when that process is complete, the city said.